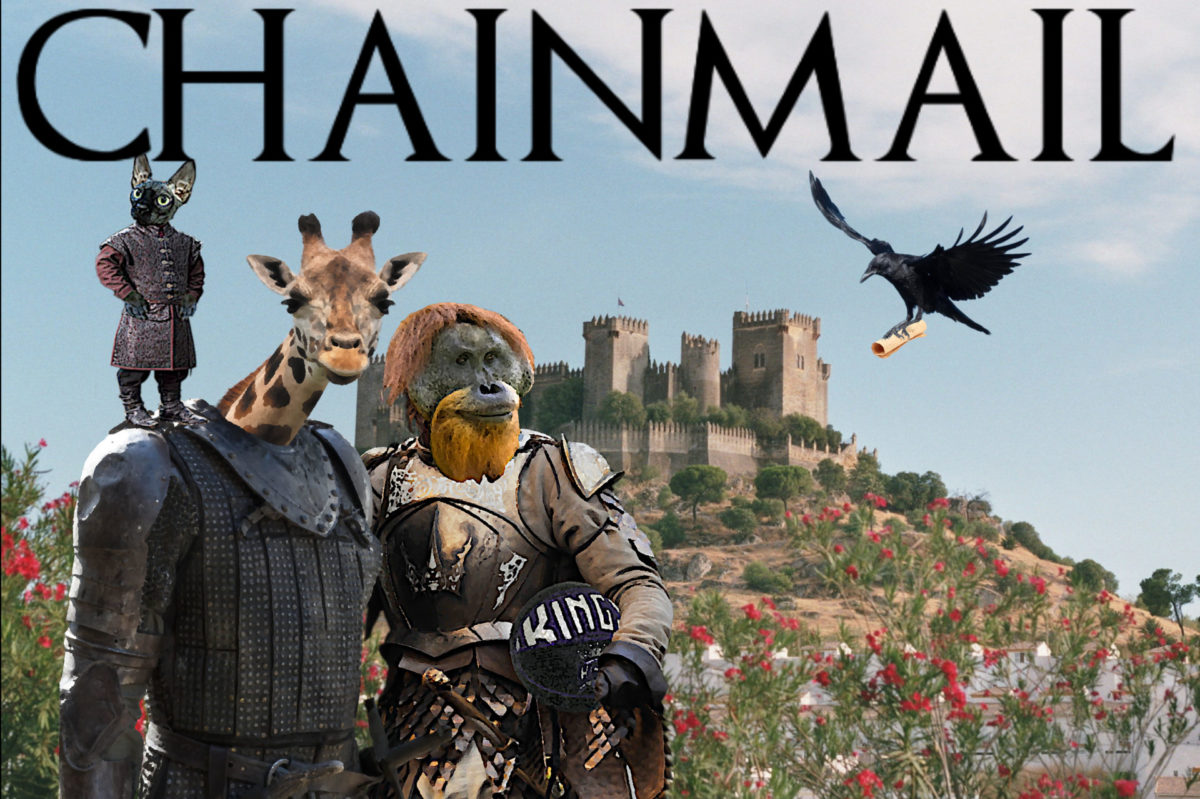 Welcome back to Chainmail! We had a bevy of wonderful questions this week, so let's dive right in!
From 1951:
What percentage do y'all put on this whole NBA-bubble-season even ending as planned?
Tim: Less than 50%. If this were a true bubble with everyone quarantined, I could see it working pretty well, but it's only going to take one mini-spread to shut this thing down, especially if a star like LeBron James, James Harden, or Kawhi Leonard tests positive for COVID-19 and is out for a significant amount of time. The NBA is determined to start this thing, but I don't believe it's going to end with a named champion.
Will: 25%. There is so little forethought put into this and so many variables that could ruin the planning and execution of the Orlando bubble that I truly doubt that this season gets finished before players begin an exodus out of the bubble and the season is cancelled. The unfortunate thing is I also believe it takes a player with a higher profile getting hospitalized or worse to really start turning minds to the stupidity of the current situation and how the league has gone about trying to wrap up something meaningless is the grander scheme of things. Contracting a case of Coronavirus could absolutely be a career-ending situation for someone (not to mention life-threatening) and no video tributes, no black bands on the jersey, no apologies years down the road from the commissioner will ever bring back the ability for this person to play the game they love or function at a normal level again. It would be a massive stain on the league for as long as the league exists and I think that fans are more likely to see that transpire than not.
Brenden: My guess is that the season starts and then eventually is forced to be discontinued because a star player catches COVID-19. Obviously, I hope that the league is able to properly maintain a virus-free bubble, but I am just skeptical on their ability to do so with the amount of people involved. I would place about a 40 percent chance on the season starting and finishing as expected.
From Kosta:
If the Kings Herald were called upon to enter the Netflix game show "Floor is Lava", which three THK staffers would you choose to represent you, and how do you think they would fare?
Tim: Full disclaimer: I've never watched the show, nor do I know the specific rules, so I'm going to do the best I can here. Ironically, a group of us were discussing professional tag competitions the other day, and Kevin believed he would be the strongest member of the team in that realm (even ignoring my 6'10" wingspan), so I'll name him as team captain. Behind him, I'm putting myself for any long jumps that are needed, and our final member will be Bryant, who can both scout the competition and is supposedly a quick guard on the hardwood. How will we perform? About as well as Vlade Divac in any given draft.
Will: I'm in this to win it, so anyone who's a dad on this staff is immediately too weary and creaky to do this so they're out. Brad would be too busy discussing which musical this reminded him of - out.TJ's got a verticality issue. Richard would trip on his beard. Akis, Robby are politely turning me down even if I ask. I'm choosing Tony, who I know has some athleticism left, to lead our two children, Sanjesh and Brenden.
Brenden: First, I am going to pick myself because I am ultra-competitive and refuse to even think there is a better choice than myself. For the next two, I'll say Sanjesh since he is the other young staffer alongside me, and I feel like I would get the most enjoyment watching Tim failing, so him.
From LandParkJimmer:
For Orlando, who leads the team in per game stats: points, assists, rebounds, steals, blocks, technical fouls?
Tim: Points: Buddy Hield, Assists: De'Aaron Fox, Rebounds: Richaun Holmes, Steals: De'Aaron Fox, Blocks: Richaun Holmes, Techs: DeMarcus Cousins
Will: IF Buddy Hield comes back healthy enough to play major minutes, he's going to lead the Kings in points per game, regardless of whether or not he's starting. De'Aaron Fox will lead the team in assists and steals just by the sheer nature of his position. Richaun Holmes is a lock for rebounds and blocks. Harry Giles will lead the Kings with 1 technical foul
Brenden: How many categories can I pick De'Aaron Fox for? He lead the team in points, assists, and steals throughout the regular season and I think he will do so in those during Orlando as well. Fox has real potential for being the leader in minutes as well but I think that Harrison Barnes will remain atop that category due to his versatility and the Kings' lack of depth at the wing. Richaun Holmes is the easy answer for blocks and as much as I want to get spicy and pick Bagley for rebounds, I think Holmes leads the team in boards as well. For technical fouls, I will go with Luke Walton. I realize I am boring and selected all of the regular-season leaders in these stats as well.
From Adamsite:
Is there anyone in this draft class that's worth trading up for, especially if it involves future assets? Being that this is seen as a "role player" draft, a team would only trade up if they felt there was a star there, right?
Tim: If we're speaking strictly in terms of using a future first round pick to trade up, I don't think that Vlade Divac should be considering anything in that realm. He's probably going to "promoted" to a non-powerful position in the next year or two, so I don't want him compromising any future assets for the theoretical new General Manager. This is a pretty unimpressive draft, and while star players emerge from even the weakest of classes, the chances of snagging that kind of contributor is pretty low, especially when contemplating sacrificing a future chance at a star to slightly increase those odds. Aside from future picks, the Kings don't have much to offer to teams at the top of the lottery either, as their best non-Fox players are either too old to help teams rebuild (Hield, Bogdanovic, Barnes), wouldn't return enough value for the deal to make sense for the other team (Holmes), or wouldn't return enough value to make sense for the Kings (Bagley). Wherever the Kings end up picking, they'll likely stick there or even trade back.
Will: I think there's a case to be made for a few guys that are worth trading up for. Anthony Edwards and Tyrese Haliburton could be worth it if the Kings were set from moving away from Buddy or Bogi but wanted a high quality guard to slot behind whoever stays. Onyeka Okongwu and James Wiseman would both be worth a swing if you're looking to pair Marvin Bagley with his front court partner for the next decade.Unfortunately, I don't think the Kings do it unless they're committing to a mini-rebuild and a shift to a younger team than what they've run out there the last two years. Vlade has made no mention of wanting to do that, usually saying the opposite, so I wouldn't hold my breath. Don't be surprised if Vlade pulls a Vlade and trades down, or trades out of the draft all together.
Brenden: There are very few players with star potential in this draft and they will be gone by the 4th pick. I don't think that the Sacramento Kings should even consider trading a future first to move up. If Devin Vassell, Deni Avdjia, or Isaac Okoro fall to around 10 then I would very much want the Kings to trade up from 12/13 if they could do so using a 2nd rounder or two from this draft. There is a clear tier drop to the likes of Patrick Williams, Saddiq Bey, and Aaron Nesmith from the aforementioned prospects.
From MichaelMack:
What do you think the Kings need to invest in next season? We have three role players coming off the books (Bazemore, Len, and Captain Charisma Mr. Harry Giles) this year, two other starters (Bjelica and Holmes) and CoJo with a cheap buyout are coming off the next season. Is Free Agency where we can best fill those needs or the trade market (for other teams the draft would be an option, but that seems more difficult for Sac).
Tim: Honestly, as fun as Bazemore and Len and Giles are for the fan base, each of those players can be replaced in a heartbeat in either free agency or in the trade market. What the Kings really need to do, and have failed to do for three years, is find De'Aaron Fox a Robin to his Batman. Star players and star pairings win in this league, and while Vlade Divac has done a decent job of acquiring starter-level guys in Buddy Hield, Bogdan Bogdanovic, Harrison Barnes, and Richaun Holmes, those kinds of contributors are only going to carry you so far.
It's possible that Marvin Bagley can become that guy in a few years, but the questions surrounding his playing style and long-term health have only grown over the last year, and he may never become the guy. If that's the case, the Kings are going to pursue the same path that they walked with DeMarcus Cousins: draft one good player, fail to surround him with high-level talent, and eventually jettison him in favor of another "new" rebuild. If there's an available star player that can be had this summer or anytime in the next season or two, the Kings should be willing to pay a steep price to acquire them, even if that means sacrificing more than they would like.
Will: Masks, Lysol and as many high end bench players that they can muster. Bazemore and Len coming back would be great, but that means you're absolutely getting rid of Giles. Letting Len walk to entice Giles back would take some gile and gumption that has hitherto gone unnoticed in the front office. As much as I like Bjelica and Holmes, I think they're both going to be making more money than the Kings would logically pay to bring them back. Bjelica is probably more likely of those two - with him taking a reduced role for the sake of continuity with his family being in the same place (something that led to his backing out of a deal with Philly a few years back).
Brenden: With the assumption that Harry Giles is gone, Alex Len is intriguing to re-sign for the backup center role, but there are plenty of other options on the market such as Aron Baynes, Dwight Howard, or Nerlens Noel. I would like to see the Kings grab a backup big near the minimum and then look to spend the majority of their roughly $9.5M MLE on a wing like Marcus Morris or even look at Paul Milsap. The Kings will likely have a hard time gaining talent via trades and they also should guarantee the final seasons for Cory Joseph and Nemanja Bjelica.
From AirmaxPG:
Is there any good reason why the NBA didn't adopt the top-16 teams in the playoffs this year (regardless of conference)? Seems the perfect time to test this system, given the absence of travel within the Orlando bubble.
Tim: The "good" reason is that it would take a majority vote from the NBA's Board of Governors to make that change and the Eastern Conference teams have zero reason to make things harder on themselves. Even making the eighth seed with zero hope of anything but a four game sweep adds millions of dollars in revenue for a franchise, so there's no motivation for the weaker conference to give up that cash to make things more "fair".
Will: I truly think it was just a matter of Eastern Conference teams being left out of the money. In the current system, 8 from each conference get a chance at that sweet playoff revenue and that could be cut in half for the Eastern Conference teams and they weren't going to take money out of their own pockets for the sake of an experiment. It probably would have also been a bit of a logistical nightmare trying to figure out Strength of Schedule and reseeding the league, but, yeah mostly blame this one on the cash.
Brenden: They really should do this every season, but the East teams would never agree to it. I agree that Orlando would be the perfect time to implement this idea since there are no travel concerns for the first few rounds in particular. So no, there is no fair reason why they don't accept that the bottom teams in the East should stay home most years.
From TheKingsGuard:
Do we ever get the second €˜star' on this squad without jettisoning our depth (ie via trade) or are all hopes pinned to Bagley (which is a leap, but maybe the best of our limited options)?
Tim: Our hopes are pretty much pinned to Bagley, especially while the current management regime is in place, as there's not an realistic situation in which they give up on the guy they took over Luka Doncic. Star players don't come up for trade very often, and even if one does, do the Kings have any attractive assets to ship out aside from future first round picks? Buddy Hield and Bogdan Bogdanovic will be highly paid and in their prime, Harrison Barnes is in the same boat, and Marvin Bagley isn't particularly attractive to most teams right now. Vlade Divac's blown draft pick after blown draft pick haven't just hurt the team's talent level, but they've also destroyed the organization's asset cupboard with no good, young, attractive players. If Marvin Bagley doesn't turn a corner or if the Kings don't get lucky in the draft, I'm not sure there's much of a realistic path to finding that second star for De'Aaron Fox, no matter how bad that's needed.
Will: I think our path to a true second star involves the uncurling of the monkey's paw a bit. On their current course with current management, the Kings are both too good to move into a position where true star talent lies, but also don't have the assets necessary to swing for a transcendent player either. If the Kings want their second star, they will have to bottom out, truly fall into the cellar again and hope for the best. Is there a shot for Bagley? Sure. For all the crap he gets, he's still young and had the moments a really impressive young star is supposed to have his rookie season. That being said, everything since then has been a quagmire of injury and disappointment. Believe at your own risk.
Brenden: Bagley has the be that guy unless the Kings just get extremely lucky drafting in the late lottery in the next few years. There are a very limited number of ways for Sacramento to get a 2nd star alongside Fox without Bagley reaching near his highest potential or being confident enough in their assessment of a prospect and trading future assets to move up and select him.
From MaybeNextYear:
With regards to this year's draft: trade up, trade down, trade out of the draft, or just keep the pick?
Tim: I'm not a fan at all of trading up, as I described earlier in the mailbag. There's just too much risk and not enough reward in that prosepct for me. As far as trading back, if the Kings end up with the 13th pick (which is very possible and something everyone, myself included, keeps forgetting), I don't absolutely hate the idea of swapping the 13th pick with Boston for the 17 and 26, although I would probably rather stay put and snag one of the available wings at that point. Trading out of the draft would take a pretty good, young player coming back to Sacramento, as the Kings can't really afford to take on another expensive, mid-prime player who isn't an All-Star. I would consider dealing some middling contracts (Joseph and Parker) and the 12th pick for Myles Turner or someone of that caliber, but I once again would probably just keep the pick and try to find a cheap difference maker. In the end, the safest path for now and for the future is probably to just keep the pick unless something really attractive comes along.
Will: I think the best thing the Kings can do is just keep it simple, not overthink and try to outsmart the draft for the umpteenth year in a row. The only place the Kings are absolutely set are point guard and probably power forward. Sit there, stare at your notes and pick the guy that stands out to you that the consensus also generally feels good about. That might be terrible advice for other franchises but right now, I can't help but feel like it is what the Kings need to do for a few years. They've gone against-the-grain in many of their draft day picks and trades and had they just sat there and picked the easy choice, they'd be a playoff team.
Brenden: As I mentioned earlier, if Vassell, Avdjia, or Okoro falls to around 10 I would want the Kings to move up and select one of them since I think they won't make it to 12/13. I don't see much of an advantage in trading down in this draft unless it is only a few spots and would strongly consider trading a few of the second-rounders they have to move into late in the 1st round to select Jalen Smith to fill a Dedmon role. This is something Rich and I mentioned on the latest Kings Pulse podcast.
From MyNeighborTurturro:
Based on his recent behavior (tennis, restaurant dining, and attending block parties all while carrying COVID-19) are there any contract loopholes, NBA bylaws, or further investigations that can get Jabari Parker the hell out of Sacramento without owing him $6.5 million? Asking for an entire fanbase.
Tim: I won't make Brenden and Will basically repeat my answer, so I'll take this one solo. Also, it was a pleasure combing the CBA to find this answer, and that's non-sarcastic. I really do love browsing for random nuggets.
The collective bargaining agreement does lay out a morals clause in regard to a team voiding a contract: at any time, fail, refuse, or neglect to conform his personal conduct to standards of good citizenship, good moral character (defined here to mean not engaging in acts of moral turpitude, whether or not such acts would constitute a crime), and good sportsmanship, to keep himself in first class physical condition, or to obey the Team's training rules
For those who had to look up the word "turpitude" like myself, it's defined as "depravity; wickedness". Jabari's actions, while irresponsible if true, almost certainly don't meet the standards laid out in the CBA to void a contract, especially when considering the legal battle that would be ensue with the NBA Player's Association. Jabari Parker is here to stay if he opts into his contract this fall.