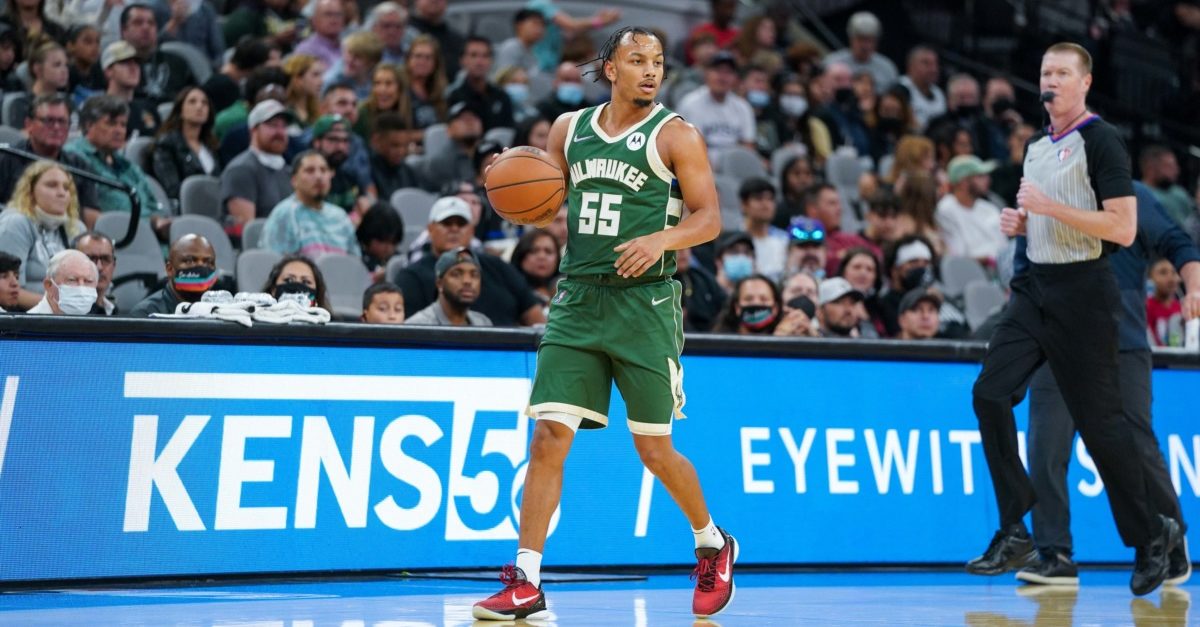 Over the last 24 hours or so, the NBA has experienced a tidal wave of players heading into health and safety protocols, either for positive coronavirus tests or due to contact tracing, and the Sacramento Kings have been no exception. Just last week, outside of Richaun Holmes, who has missed multiple games due to an eye laceration, the Kings were fully healthy. As of today, Marvin Bagley, Terence Davis, and Louis King are out due to health and safety protocols, De'Aaron Fox and Alex Len are doubtful due to health and safety protocols, Richaun Holmes is doubtful due to his eye injury, and Tyrese Haliburton and Chimezie Metu are questionable due to back and knee soreness, respectively.
Due to the plethora of players who will likely miss tonight's action against the Memphis Grizzlies, the Kings will be granted a hardship exception, and according to Adrian Wojnarowski of ESPN, they'll be using that exception on Justin Robinson.
ESPN Sources: The Kings continue navigating positive Covid tests among players and are increasingly troubled with how rapidly the virus is moving through staff. If Kings are required to play the Grizzlies tonight, there are plans to sign G Justin Robinson to a hardship exception.

— Adrian Wojnarowski (@wojespn) December 17, 2021
Robinson is a 24-year old undrafted point guard out of Virginia Tech who has played for three NBA teams in his sporadic NBA career. His most recent time in the league was last year, in which he appeared in 17 games for the Milwaukee Bucks on a two-way contract prior to being waived, averaging 2.8 points and 1.2 assists in 11.2 minutes per game. Last year, he also played for the Delaware Blue Coats in the G League, and he put up 15.5 points, 3.4 boards, and 5.9 assists while shooting 40% from deep over 13 games.
Robinson's likely signing makes perfect sense for a team in the Kings position, as they are in desperate need of ball-handlers. If Tyrese Haliburton is unable to go tonight, Sacramento's point guard rotation will be made up of Davion Mitchell, and uh, Buddy Hield. That's a recipe for a complete and total disaster, even if Mitchell plays the vast majority of the night.
Assuming that the NBA doesn't do the smart thing and delay Friday evening's contest against the Memphis Grizzlies, Justin Robinson will be allowed to stick with the Kings until their roster has returned to semi-normal. Once that occurs and enough players return, the Kings will need to immediately cut a player, likely Robinson himself. Until that point, the young guard will have a chance to prove himself to a team currently short on primary ball-handlers.
[Editor's Note: Due to the uncertainty around today's game, there won't be any prediction contest and there may or may not be any sort of game preview.]