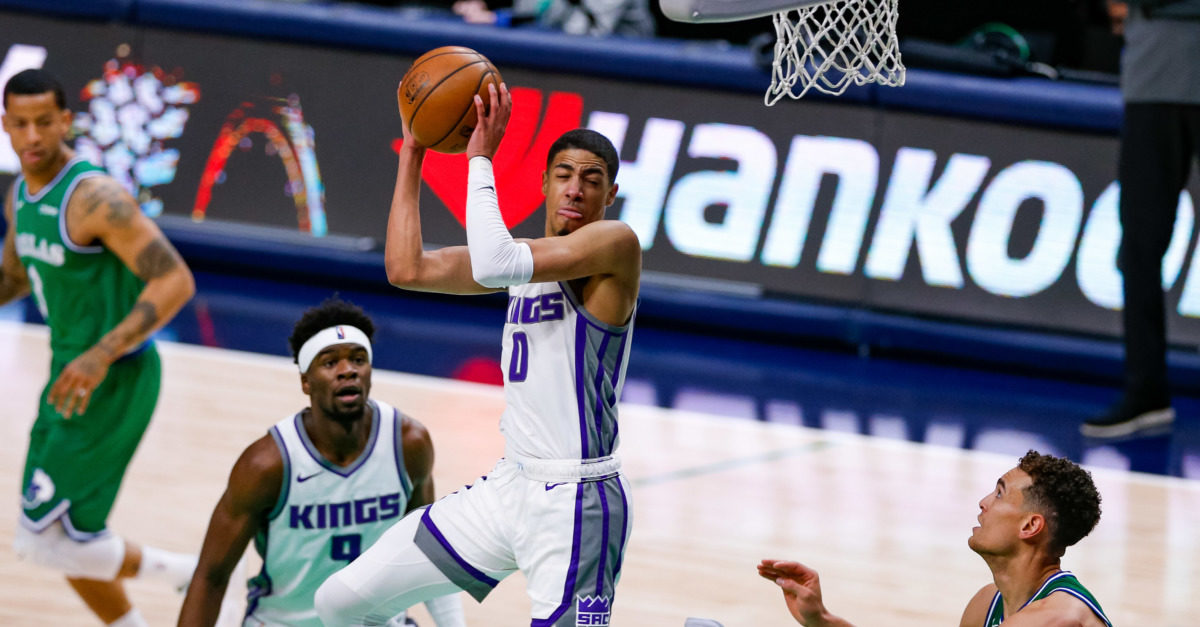 According to multiple media members, the Sacramento Kings will not be providing an injury update after Tyrese Haliburton's MRI on Monday morning. No reasons have been provided for the lack of information.
Sacramento Kings list Tyrese Haliburton (left knee) as out vs. Oklahoma City on Tuesday. No MRI results yet. At this point won't know more til tomorrow

— Sean Cunningham (@SeanCunningham) May 4, 2021
The Rookie of the Year candidate sustained a nasty-looking knee injury in the third quarter of a win over the Dallas Mavericks on Sunday evening. After tripping over Josh Richardson's foot while bringing the ball across half-court, Haliburton took an awkward step and seemed to jam his knee leg into the floor at a bad angle. Sacramento's future star immediately hobbled to the sideline and was helped to the locker room by multiple teammates.
Replays of Tyrese Haliburton's injury which caused him to exit the game pic.twitter.com/C85ZUGrSvu

— Kings on NBCS (@NBCSKings) May 3, 2021
Although no update was provided by the team on Monday, Haliburton has been listed as out with an "unspecified knee injury" for Tuesday's contest against the Oklahoma City Thunder. Head Coach Luke Walton described Haliburton as in "good spirits" after the game on Monday, and the rookie guard also shared a positive tweet last night.
🙏🏽💜

— Tyrese Haliburton (@TyHaliburton22) May 3, 2021
No news is better than bad news, but the entire kingdom will be fored to wait another day in antipicaption of his MRI results. We'll keep you updated as the team continues to share information.