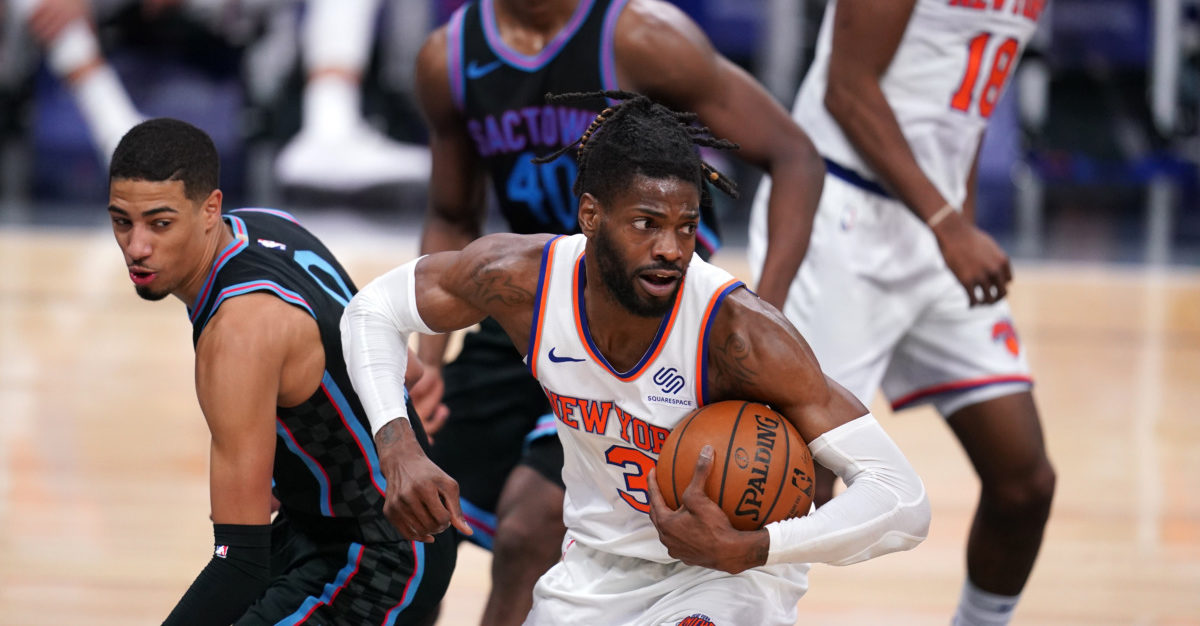 The Sacramento Kings are interested in free agent center Nerlens Noel, according to Hoops Hype's Michael Scotto. Noel spent last season with the New York Knicks, where he averaged 5.1 points, 6.4 rebounds, 2.2 blocks and 1.1 steals per game.
Multiple teams have free agent center Nerlens Noel on their radar, including the Sacramento Kings and Toronto Raptors. The Knicks also remain interested in re-signing Noel. More on @hoopshype. https://t.co/1J759wnuDw

— Michael Scotto (@MikeAScotto) July 14, 2021
On Hoops Hype, Scotto wrote of the Kings interest in Noel:
Regarding Sacramento, it depends on what happens with their free-agent center, Richaun Holmes.
Holmes is an unrestricted free agent this summer. Should the Kings lose out on keeping Holmes, Noel makes a lot of sense to try to fill some of that production. Noel is a defensive-focused big man, as evidenced by his 2.2 blocks per game.
Going from Holmes to Noel would be a downgrade for the Kings, but barring trades to create cap space the Kings will be limited in what they can offer. Signing Noel could require using the team's full Mid Level Exception (around $9 million), which would be a painful price to pay for a downgrade at center.
NBA Free Agency begins on August 2nd.