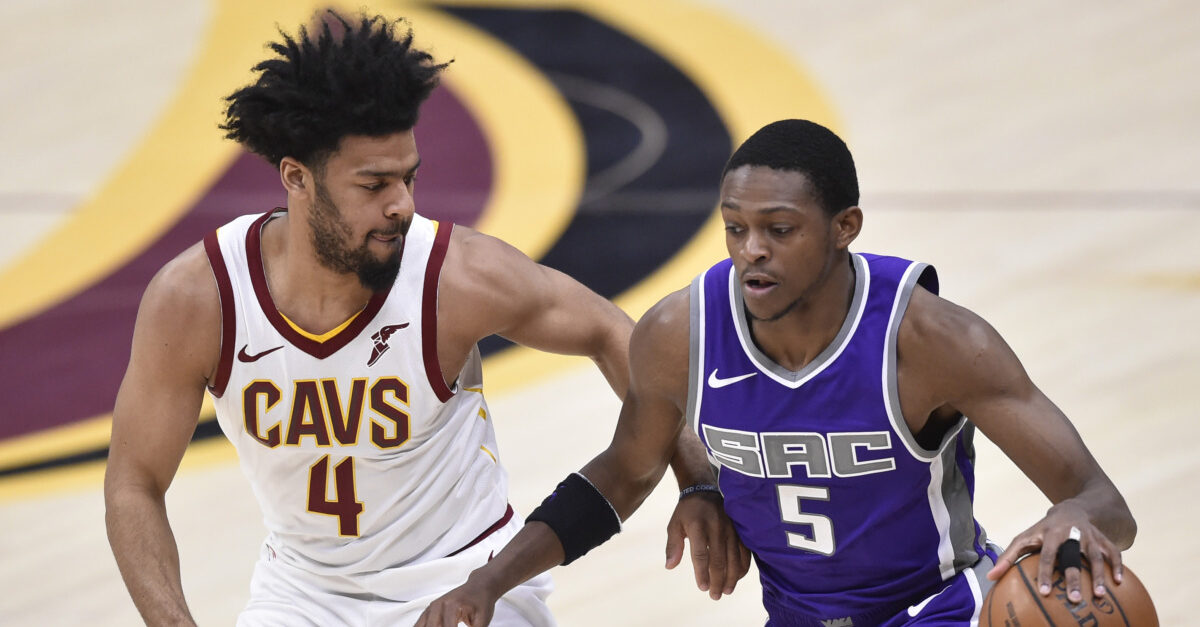 When looking at the Kings depth chart, two key areas stand out as opportunities to improve between now and the start of training camp. The biggest is the small forward position, with Harrison Barnes seeming the likely starter at this point and no clear, consistent backup small forwards currently on the roster (Keegan Murray and Kevin Huerter will most likely play some time out of position to cover the minutes). The other big gap is a third point guard.
While third-string point guard may seem to be the most critical position, it does still warrant our attention (especially in the doldrums of the offseason). The Kings primary point guard minutes will be occupied by De'Aaron Fox and Davion Mitchell. What the Kings need for a third stringer is simply a level of support in case a player misses a game or gets into foul trouble.
The Kings have been connected to a couple of names already. During Summer League is was reported that the Kings would work out Matthew Dellavedova, Quinn Cook, and Shabazz Muhammed (Muhammed is a wing, and has since reportedly worked out for other teams as well). Let's look a little deeper at each option.
Matthew Dellavedova
6'3", 200 lb, 32 years old (by the start of the season)
Delly would provide a veteran point guard for the Kings. He'd be coming in as much for his locker room presence as his on-court play at this stage of his career. Delly hasn't played in the NBA since the 2020-21 season, when averaged 2.8 points and 4.5 assists in a little over 17 minutes per game for the Cavaliers. He appeared in just 13 games, and shot abysmally even by his standards (Delly was never known as an elite shooter), connecting on 16% of his threes and 25% of his shots overall. Delly is a steady hand, can distribute the ball, and would be a veteran voice of support. But he would certainly be a break-glass-only-in-case-of-emergency type of depth player.
I wouldn't be shocked if the Kings added Dellevedova to the roster. He's not a player who will be looking for heavy minutes, and he has a longstanding relationship with Kings coach Mike Brown. Fellow Australian Andrew Bogut recently said he has a feeling the Kings will sign Delly.
Quinn Cook
6'1", 180 lbs, 29 years old
Cook is a little younger than Dellavedova, and also has some history with Sacramento, having spent part of last season with the Stockton Kings organization. Cook also played under Mike Brown during his stint with the Golden State Warriors. Cook appeared in just 7 NBA games last season, playing for the Cavs. Cook would provide the Kings with more of a scoring threat, as a career 40.8% three point shooter.
The question around Cook will be what type of opportunity he's seeking. Cook might be staring down his final chance at consistent NBA minutes, and may want a situation with a clearer path to playing time. Cook is reportedly receiving interest from multiple teams.
The Field
There are a few other options available at this point of the offseason. Notable remaining players include Facundo Campazzo, Elfrid Payton, DJ Augustin, or Sacramento fan-favorite Isaiah Thomas (although rumors indicate he may return to the Hornets). The Atlanta Hawks also just waived Sharife Cooper. Cooper is just 21 years old and would be more of an upside play, but he may not be interested in signing up to be stuck between two young point guards.
There's about two months until training camps open, so the Kings have time to make their final decision. We will continue to monitor for any news or rumors.