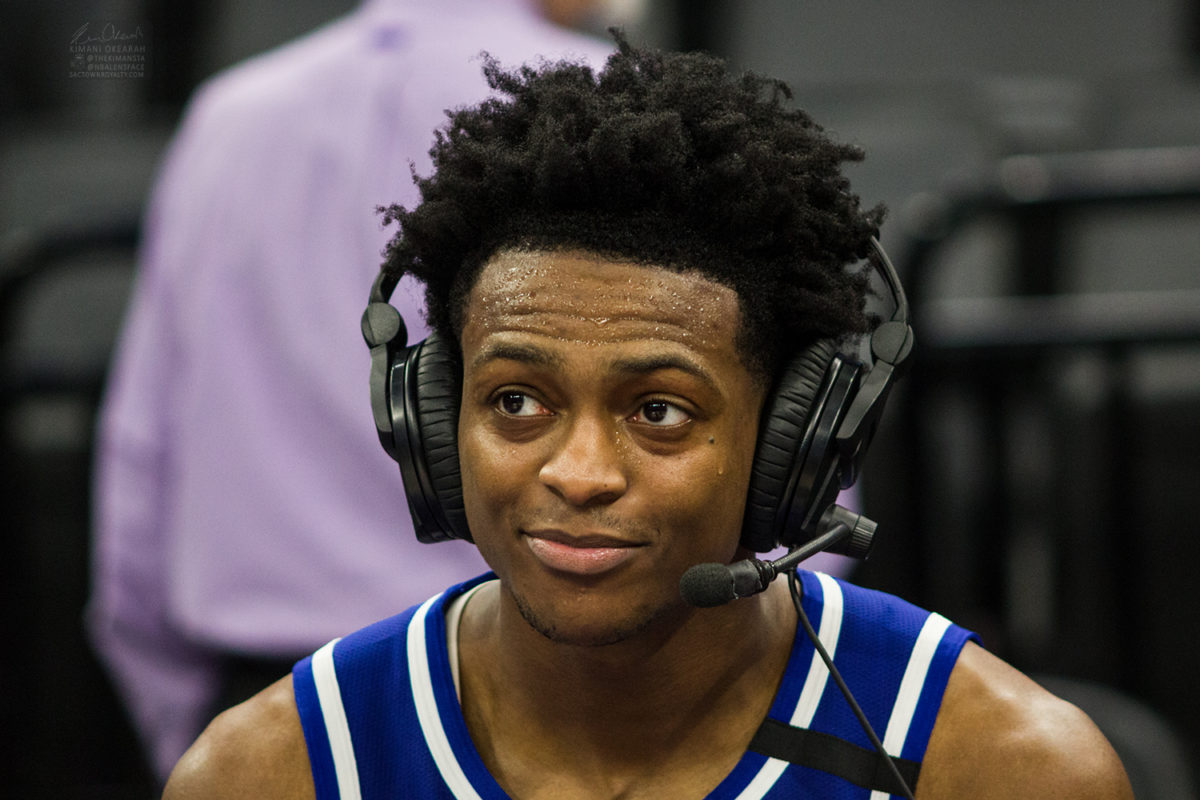 The Sacramento Kings and De'Aaron Fox have agreed to a five-year extension worth $163 million, according to The Athletic's Shams Charania.
Sacramento Kings young star De'Aaron Fox has agreed to a five-year, $163M maximum extension, with clause to reach the $195.6M super max, sources tell @TheAthleticNBA @Stadium.

Deal negotiated by his agent @chrisgaston_ of @FamFirstSports.

— Shams Charania (@ShamsCharania) November 21, 2020
Shams reports that the deal includes clauses that can make the deal worth a total of $195.6 million, which would be the rookie super max.
Regardless of the numbers, this is a win for the Kings. Fox is one of the few home-grown successes on the roster and the Kings locked him up quickly. Our own Tim Maxwell previously explained why a max contract for Fox is a no-brainer.
Teams are allowed to give a designated rookie extension of five years (instead of the standard four) to only two players on the roster at any given time. Fox is the only Kings player currently on a 5 year extension.
This extension secures Fox as the Kings point guard of the future. As free agency continues we will wait to see who will be alongside Fox and Tyrese Haliburton this coming season.
Update: Bobby Marks has given us a breakdown on the specifics of how Fox's contract will look.
Contract will range from a low of $163M to a high of $196M.

No All-NBA= $163M
3rd team= $170M
2nd team= $183M
1st team= $196M https://t.co/CPYpfJIh37

— Bobby Marks (@BobbyMarks42) November 21, 2020