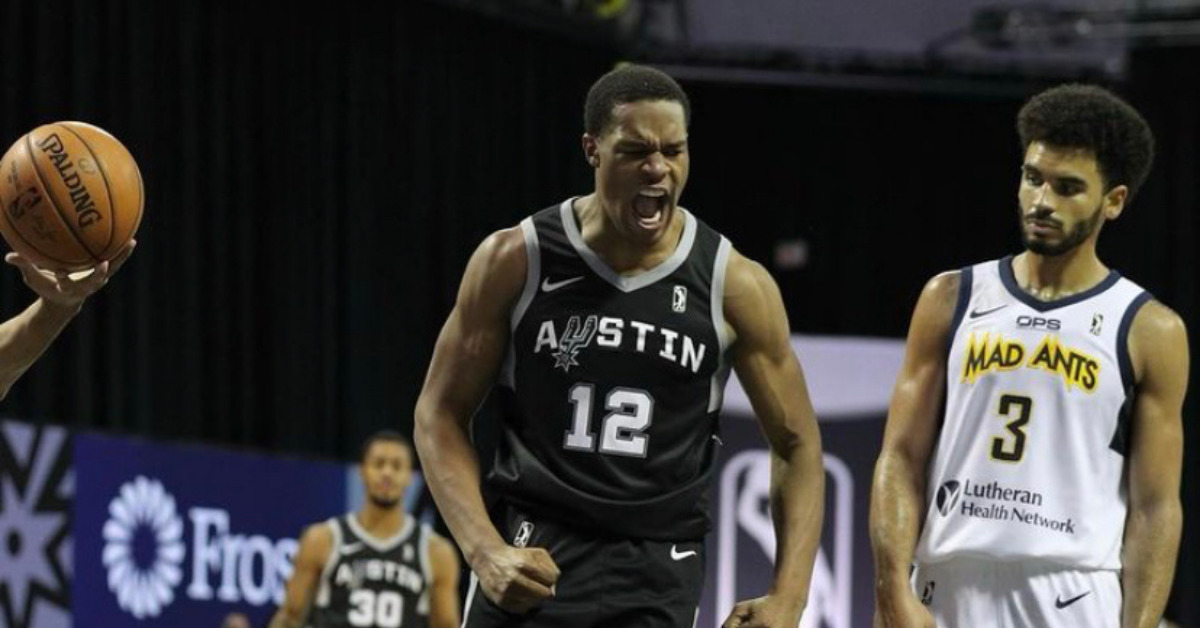 The Sacramento Kings announced Monday that Robert Woodard II suffered a strained hamstring and will be re-evaluated in 3-4 weeks. The injury occurred over the weekend while Woodard was playing for the Austin Spurs.
From the Kings:
Sacramento Kings forward Robert Woodard II sustained a left hamstring strain during Sunday morning's Austin Spurs matchup versus Santa Cruz at the NBA G League single site in Orlando, Fla. Woodard II has been recalled and will be re-evaluated in 3-4 weeks. Further updates will be provided as appropriate.
Woodard, the 40th selection in this year's NBA Draft, had been playing week in the G League. Appearing in 12 games, Woodard averaged 16.8 points, 11 rebounds, 2.1 assists and 1.4 steals per game.
The timeline of this injury suggests Woodard could be ready to return following the trade deadline. That's significant as it's expected that, based on the team's current trajectory, the Kings could move on from several veteran players at the deadline and begin to play younger players more developmental minutes.
We wish Woodard a speedy recovery. Our thoughts and prayers are also with Brenden Nunes, our own writer who loves Woodard like a parent loves their newborn child.