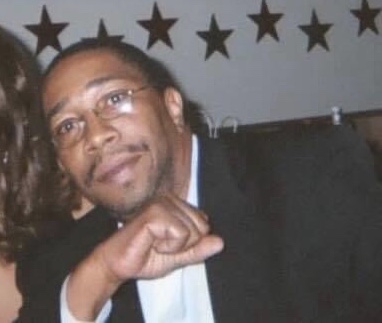 Former Sacramento Bee Kings beat writer Marty McNeal passed away today at 64 after battling with leukemia. Anyone who grew up with the Kings likely read his work, heard his distinct voice during postgame scrums, or in recent years, saw him on Twitter.
I honestly struggled knowing what to write about this. Sometimes basketball seems so unimportant when compared to real life. This is obviously one of those moments.
Several members of Sacramento media voiced their condolences on the loss of Marty.
This is devastating.

Marty was a mentor to so many. Coolest cat in the room, bar none. There was no BS to Marty. He was just a real dude, period.

Also top 10 funniest dude ever. #IDontCareAboutYouOrYourShow

He will be sorely, sorely missed. Thank you Marty, for everything https://t.co/nKFDvK1G7A

— Davie McCarmichael (@CarmichaelDave) May 21, 2020
So many stories how this man treated so many of us youngsters with respect behind the scenes, especially when he was at the top of his craft.

Grateful he is at peace now. Never forgotten.

— BLANK (@Devin_Blankship) May 21, 2020
Post Kings game: Me, my friend Ayo, Marty and his buddy...

Marty, to his buddy: Yo, this my man Damien right here. He's cool.
Me: Nice to meet you.
Marty: You know 1140? Jason Ross?
His friend: Of course.
Marty: This the other muthafucka.

Love you Marty Mac.

— Damien Barling (@damienbarling) May 21, 2020
This is a gut punch. Marty was one of a kind. His snowball revenge story is one of the greatest tales of all time. His ability to weave the F-word 8-10 times into a single sentence was legendary. Good man with a big heart. Very sad day. https://t.co/zKrPFIflhq

— James Ham (@James_HamNBA) May 21, 2020
This is tremendously sad news. Marty was a great help to me whenever I went to Sacramento and always a pleasure to run into at the Garden or All-Star weekend. One of the greats. https://t.co/BAfoW5skSo

— russbengtson.eesh (@russbengtson) May 21, 2020
Noooooooo. Man this has been a rough week. 😢 Marty was a great guy, and we always enjoyed talking with him. He made a point to stop by our seats whenever he was at a game to say hello and give my wife a hug. 💜 #RIPMartyMac https://t.co/5UeHsPG62S pic.twitter.com/gPRL7RPr29

— 👑Niko Rust 🤙🏽 (@Kings_6thMan) May 21, 2020
One of the great characters of my time...Marty Mac. So colorful, so supportive. Always with a greeting for Mrs G and Beth. The man was special!! Rest In Peace Dawg.

— Gary Gerould (@ggerould) May 21, 2020
Marty never minced words. That's how you knew he was sincere. His willingness to say what everyone was already thinking, but in the most vulgar fashion, was what made him so endearing to us all.

Rest easy Marty Mac. 🙏 https://t.co/m2FKUIvJ5g

— Jon Santiago (@itsjonsantiago) May 21, 2020
Just heard about Marty McNeal passing. What a guy he was, as real as they come! Kings Bee writer covered the Kings for a long time. No matter how many reporters were there, MartyMac is the one who commanded the room. He was a force. RIP Marty. You will be missed by many.

— Jim Crandell (@JimCrandell) May 21, 2020
One of the most beloved figures to ever enter an NBA press room ... and as synonymous with the Kings in his heyday as any player #MartyInTheMento #RIP 🙏 https://t.co/u0Qf6Pfe41

— Marc Stein (@TheSteinLine) May 21, 2020
RIP Marty McNeal one of the realest!!! Always appreciate our conversations rest ez my friend
🙏🏽🙏🏽❤️

— Douglas Christie (@TheDougChristie) May 21, 2020
It's hard to believe Marty Mac is gone. Then again, it's hard to believe Marty Mac ever existed. Few people have ever been so authentically themselves at all times as Marty Mac. He was the same dude in the workplace as he was at the bar. https://t.co/ldkzXQu5Zg

— J.A. Adande (@jadande) May 21, 2020
I am not going to sit here and tell you that Marty and I were best friends, but I had the privilege of getting to know him a little bit through Twitter. He would hop in my mentions, argue with me about DeMarcus Cousins or whatever insane rambling I was cooking up, and jokingly berate my friend John (@heuristiclineup) and I as we got into one of our petty little arguments and call us crazy. I am going to miss getting called a crazy fool by this man.
What you saw was what you got with Marty. I had the privilege of meeting him briefly at a Kings game a few years ago. I was still relatively new to Sactown Royalty, and when someone I had known about for most of my life came up to me, smiled, and said, €œYou must be The Real Brad G,€ I got irrationally excited.
Marty was a great writer and a non-stop source of entertainment for anyone who came across him. He never beat around the bush. Whether this meant correcting folks on Twitter or calling into local radio shows to spar with the hosts, Marty wanted the world to know exactly where he stood on things. The world could use a little more of that right now.
Everyone was Marty's €˜dawg.' It was one of those things that just felt good when it happened to you. It almost felt like you made it when the man you always liked growing up directed it at you.
Rest in peace to a man who was important to so many Kings fans growing up. I'm going to miss our interactions, and I am sure there are many others who feel the same way.
Be sure to also read the loving tribute Marcos Breton wrote in the Sacramento Bee for some more great stories about Marty.
UPDATE 3:30 PM:
Vlade Divac and the Kings released the following statement:
SACRAMENTO, Calif. ---- Today, Sacramento Kings General Manager Vlade Divac issued the following statement on the passing of Martin McNeal, the team's beat writer for The Sacramento Bee from 1992 to 2005:

€œI am deeply saddened to learn about the passing of my friend Marty Mac. I'll never forget his incredible sense of humor and he will be forever remembered as a truly iconic figure in both the Sacramento and national media landscape.

€œMarty possessed a unique storytelling ability unlike any other, as he tirelessly covered our team and this franchise during countless memorable moments, including some of the best years of my career. He had a magnetic personality, fiercely loved the game and was a legendary writer that inspired and entertained readers of all ages. He was also a beloved mentor and loyal friend to many, as well as a loving husband and father who will be greatly missed.

€œOn behalf of the entire Kings organization, I want to express our deepest condolences to his wife Beverly, son Phillip, and the entire McNeal family as we keep them all in our hearts, thoughts and prayers during this most difficult time.€