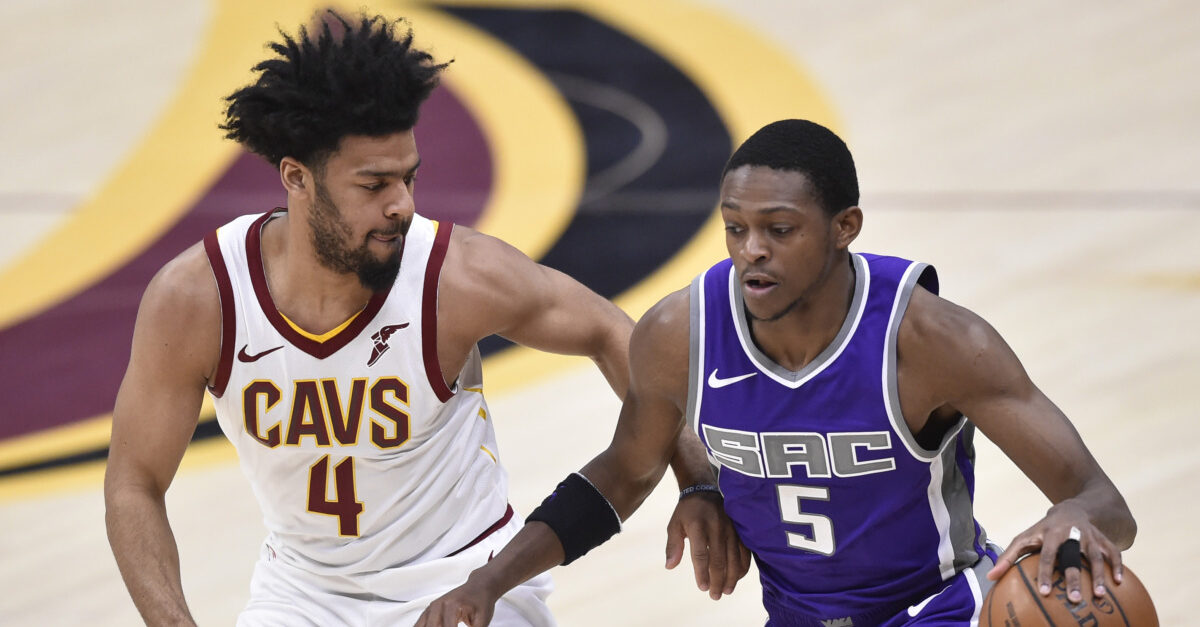 The Sacramento Kings have signed Quinn Cook to a one-year deal, according to Andscape's Marc Spears.
The Kings have agreed to sign NBA veteran Quinn Cook to a one-year contact, source told @espn @andscape. The two-time NBA champion played for the G League Stockton Kings last season and is competing for a third point guard spot. Last played in the NBA for Cavs 2020-21 season. pic.twitter.com/bWjXCN02NS

— Marc J. Spears (@MarcJSpears) August 9, 2022
Cook had previously been rumored as being a player the Kings were interested in, but we assumed the Kings had decided on Matthew Dellavedova instead. The Kings seem to instead be taking the opportunity to load up their roster before training camp, and allowing the players an opportunity to win their roster spot.
I absolutely love it.
When we first discussed the options for third string point guard, I said of Cook:
Cook is a little younger than Dellavedova, and also has some history with Sacramento, having spent part of last season with the Stockton Kings organization. Cook also played under Mike Brown during his stint with the Golden State Warriors. Cook appeared in just 7 NBA games last season, playing for the Cavs. Cook would provide the Kings with more of a scoring threat, as a career 40.8% three point shooter.

The question around Cook will be what type of opportunity he's seeking. Cook might be staring down his final chance at consistent NBA minutes, and may want a situation with a clearer path to playing time. Cook is reportedly receiving interest from multiple teams.
Over the years we've grown accustomed to the Kings picking up one or two free agents off the scrap heap, and sadly relying on them for heavy minutes (recall Hassan Whiteside). This year, though, the Kings are loading up their training camp roster with viable options, and seem prepared to allow the best players to emerge and earn their spot.
The Kings have Cook and Delly competing for third-string PG duties, with Kent Bazemore, KZ Okpala, and Chima Moneke competing for the backup small forward role. Although few details have been reported on any of these deals, most have been reported as one or two year contracts. It seems the Kings are signing older players to one year deals, and younger guys to deals with second year options. It's safe to assume at this point that most of these deals are non-guaranteed or partially guaranteed, allowing the team the flexibility to keep whoever they like at the end of camp.
The other common thread among all five of these players is that they all have experience playing under Mike Brown.
I say it again, I love it.
I love the way the Kings are creating honest competition for the end of the bench, giving themselves opportunities to keep any younger players that work out, and consistently adding guys that know what Mike Brown wants, and who Mike Brown is presumably vouching for. It's great seeing a front office and coaching staff seemingly working in lockstep and in a way the mirrors any competent NBA organization.
Training camp will likely begin sometime in early to mid-September. I can't wait.