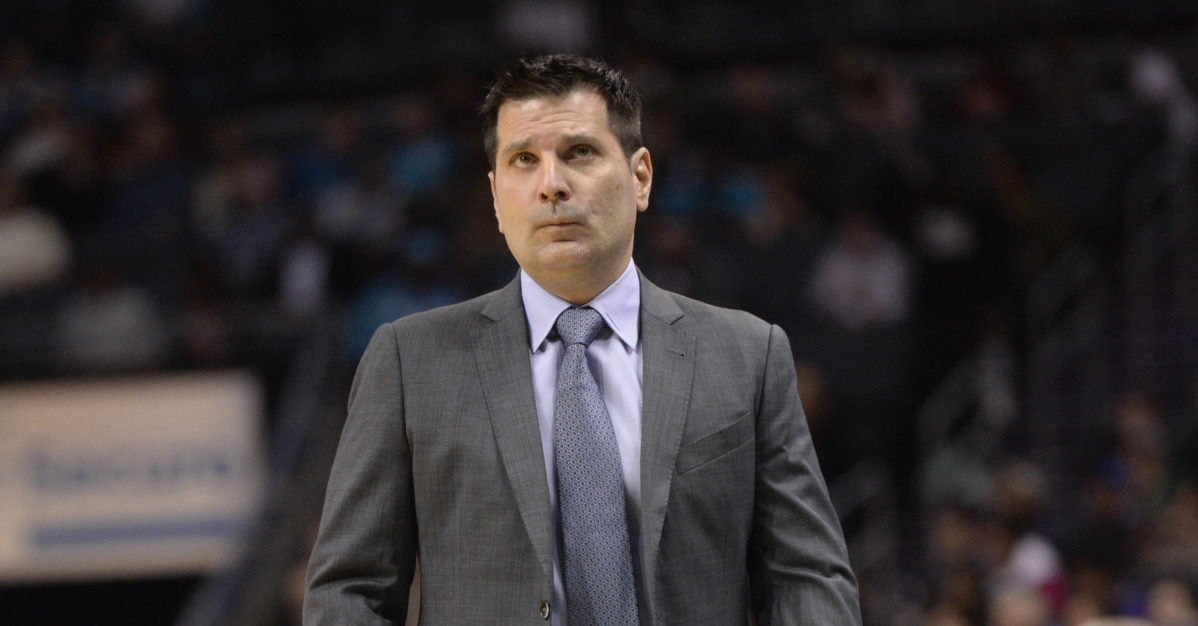 Luke Walton's coaching staff has been a bit of a revolving door since he signed on to be the Sacramento Kings' head coach back in 2019. We saw Igor Kokoskov leave the Kings early in his tenure, and as recently as this summer, both Jesse Mermuys and Rex Kalamian have left for coaching staff positions elsewhere.
The Kings already plugged one of those holes by bringing in former Kings great and then-current color commentator, Doug Christie. By all accounts, Christie is going to make a solid addition to Walton's team, but there is a real experience drop to Christie from those coaches leaving Sacramento.
Monte McNair, Luke Walton, and the Kings addressed that coaching staff experience concern on Monday. The Athletic's Sam Amick is reporting that veteran NBA coach Mike Longabardi is joining Luke Walton's staff in Sacramento as a "front-of-bench assistant."
Mike Longabardi is joining Luke Walton's staff in Sacramento as a front-of-bench assistant, a source tells me and @ShamsCharania. Longabardi, an NBA assistant since 2003, spent the last two seasons in Washington and won titles previously with Boston and Cleveland.

— Sam Amick (@sam_amick) August 17, 2021
Mike Longabardi has a pretty impressive resume. He started his NBA assistant coaching career in Houston where he may have connected with Kings General Manager Monte McNair who was also working with the Rockets at the time, but the overlapping window there is pretty tight.
After Houston, Longabardi joined the Celtics and a coaching staff that included both Doc Rivers and Tom Thibodeau. The Celtics won the NBA championship in Longabardi's first season in Boston, and would takeover as defensive coordinator under Doc Rivers when Tom Thibodeau left for his own head coaching position.
Longabardi spent some time in Phoenix under head coach Jeff Hornacek before heading to Cleveland where he was the defensive coordinator for Ty Lue. The Cavaliers won the NBA championship in Longabardi's first season running the show on defense. Scott Brooks brought Longabardi to the Wizards in 2019, and he's been there ever since – until now.
If it appears like I just regurgitated Mike Longabardi's Wikipedia page, it's because that's exactly what I did.
At any rate, Longabardi has the resume of someone that could, in theory, fix the Kings' historically bad defense. I don't know if Mr. Longabardi has future head coaching aspirations, but improving Sacramento's defense would be one hell of a selling point.
Good luck, coach! Welcome to Sacramento.