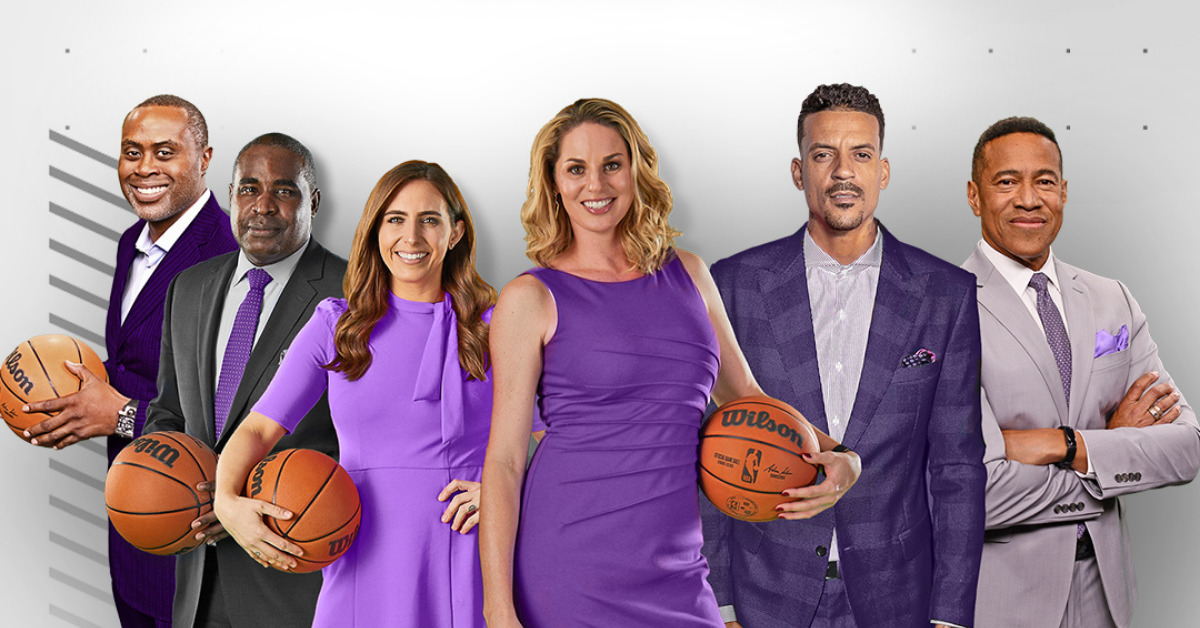 NBC Sports California announced their 2021-22 studio team on Thursday. Following Kayte Hunter-Christensen's promotion to the game analyst role alongside Mark Jones, NBC has revamped the studio team around Kyle Draper. Kings Pregame Live and Postgame Live will be hosted by Draper and Morgan Ragan.
Morgan co-hosts the Deuce & Mo Podcast, and has been a game analyst for the Stockton Kings for the last three seasons. She was previously also a radio host for KHTK. Morgan is a friend of the Kings Herald, and we are thrilled for her.
The studio team will also be joined by Matt Barnes and Kenny Thomas. It's unclear how often they'll be on the broadcasts, but both obviously have ties to the Kings organization. Barnes is a Sacramento native and had multiple short stints as a player with the Kings throughout his NBA career. Kenny Thomas played for the Kings from 2004 to 2010, and has remained active in Sacramento since the end of his playing career.
The new lineups will debut for the Kings season opener on October 20th.