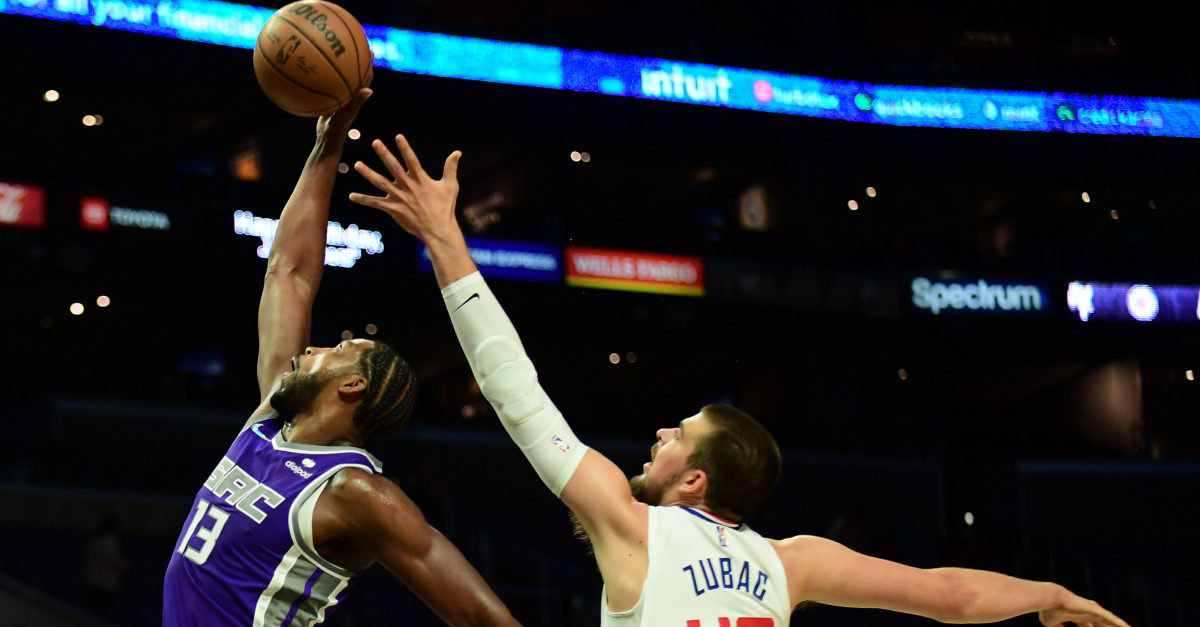 After a win over the short-handed Phoenix Suns to kick off the 2021 NBA preseason, the Sacramento Kings dominated the Los Angeles Clippers on Wednesday evening. The game was a back-and-forth affair for much of the first half, but the Kings leveraged a 23-4 close to the third quarter to blow the game open, and it was never particularly close from that point on. While preseason basketball doesn't mean much in the long run, a few things stood out:
De'Aaron Fox is man-sized and playing like it. After a rough start against the Suns, Sacramento's cornerstone was the best player on the court in every moment in which he was in the game. In just 22 minutes, he scored 23 points, grabbed four boards, and dished out four assists, while shooting 7/10 from the field, 3/5 from deep, and 6/6 from the free throw line. He looked like an All-Star.
Davion Mitchell continued to show his effectiveness on the defensive end. At one point, he completely flummoxed the 6' 8" All-Star Paul George, forcing him into an awkward turnaround jumper that bounced off of the side of the backboard. Mitchell also found his comfort zone in the second half offensively, ending the night with 13 points, 3 boards, and 4 assists.
Paul George v. Davion Mitchell pic.twitter.com/MsXFKDNie1

— The Kings Herald (@thekingsherald) October 7, 2021
The three-guard core of Fox, Haliburton, and Mitchell all look special in their own, individual ways, and more importantly, their skillsets seem to overlap without being redundant.
Sacramento's improved depth also showed out. Alex Len was solid in his time on the court, Buddy Hield found his range in the third quarter, and Terence Davis was a force off of the bench, pouring in 15 points in 14 minutes.
Luke Walton tried out a bit of a wonky starting lineup, running out De'Aaron Fox, Tyrese Haliburton, Moe Harkless, Harrison Barnes, and Tristan Thompson, and while he hinted pre-game that such a starting lineup could be used in the future, starting Thompson over Holmes feels pretty unlikely.
The Kings are off until Monday evening, where they'll take on Damian Lillard and the Portland Trail Blazers.