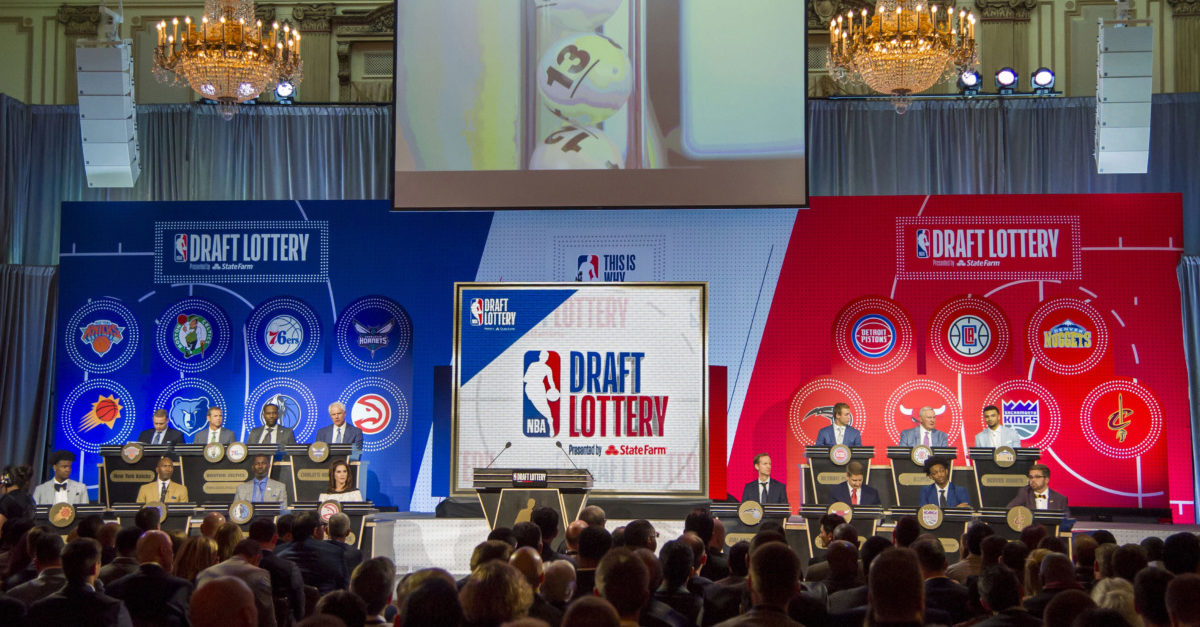 The NBA Draft Lottery will air tonight on ESPN beginning at 5:30 PT, which generally means would should know the draft order by around 5:59 PT. Use this as an open thread to discuss the evening's events.
The pre-lottery order we want to hear before the Kings is:
14. Golden State Warriors
13. Indiana Pacers
12. San Antonio Spurs
11. Charlotte Hornets
10. New Orleans Pelicans
If those teams are called in that order, the Kings can pick no lower than 9th. If, after the Pelicans, we hear any name other than Sacramento, it will mean that the Kings have moved into the top 4 in the lottery. If any of those teams are not called in that order, it means someone behind the Kings has moved up and Sacramento is at risk of picking lower than 9th.
Good luck and Godspeed.