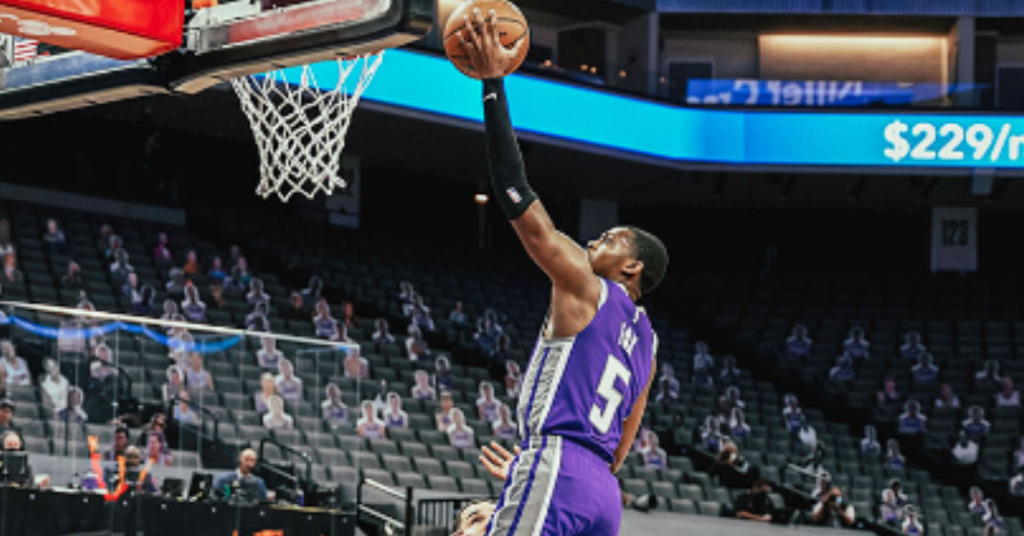 De'Aaron Fox has been named the NBA's Player of the Week for the Western Conference, alongside Giannis Antetokounmpo of the Milwuakee Bucks for the Eastern Conference.
Over the last seven days, Fox has led the Kings to a 4-0 record, including wins over the Boston Celtics, the Denver Nuggets, and a victory over the Los Angeles Clippers on the second night of a back-to-back, with less than 24 hours between tipoffs. During perhaps the best four-game stretch of his career, De'Aaron has averaged 31 points (4th in the NBA) and 8.8 assists (8th in the NBA), while shooting a scorching 54.7% from the field and 37.9% from beyond the arc on 7.3 attempts per game.
Beyond the basic box score, Fox has stepped up more in late games than any other player in the league over the past week. He led the NBA in fourth quarter scoring at 49 total points, and in clutch scoring at 28 total points, an unsurprising trend as he currently trails only Zach LaVine, LeBron James, and Trae Young in points in the final period this season.
Fox is the first player to win the NBA's Player of the Week Award since DeMarcus Cousins in the 2017-2018 season, but with the way that Sacramento's cornerstone has been playing as of late, it certainly won't be his last award this year.