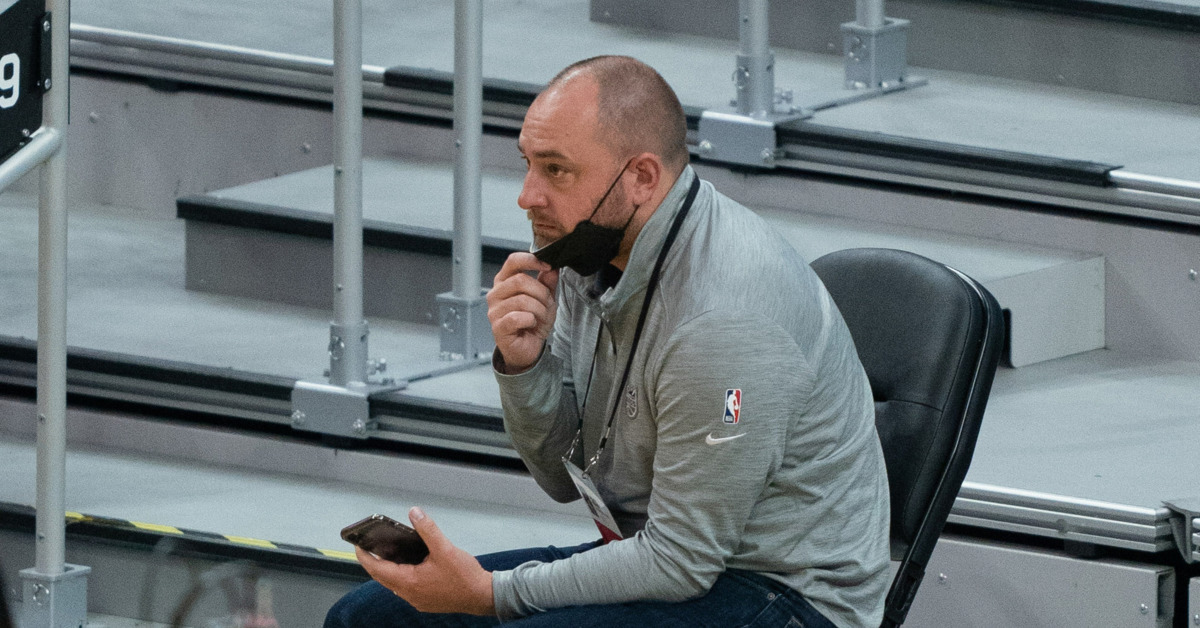 It's widely expected that the Sacramento Kings will make a big roster move this summer. After all, Kings GM Monte McNair hitched his wagon to Luke Walton. If McNair isn't changing the coach, but is expecting the Kings to take a step forward, it stands to reason that he would try to improve the roster.
But with that expectation comes new opportunity for disappointment. In his latest mailbag for The Athletic, Jason Jones suggests that a big move may not actually be coming this summer:
I think it's fair to expect McNair to take a big swing — most likely via trade — this offseason. But I wouldn't be shocked if it didn't happen. Not keeping Bogdanovic was about maintaining financial flexibility, but McNair also wants to be prudent and smart about when he makes a move. The deal the Kings make might not happen this summer, so fans should be prepared for that. A big deal could happen during the season, too.
Seeing this kind of preemptive moving goal post makes me nervous. It's pushing back a deadline that's already been pushed many times. First it was that it was ok for the Kings to not make a big move last summer because McNair was new and didn't need to rush into a move. Then we were told that we should be patient when the Kings didn't make a big move at the trade deadline. Now it's being suggested that we shouldn't be overly eager for a move this summer.
It is, of course, important that McNair not make moves for the sake of making moves. Kings fans will be just as mad at a bad trade as they will be over no trades at all. But at a certain point McNair will no longer be patient, he'll be Danny Ainge but without any blockbusters or titles. He'll just be the guy who almost made big moves.
Perhaps this is all an overreaction to nothing, it may have just been Jones speculating. But Kings fans have been down this road too many times before, where the excuses for the action (or in this case, inaction) come in advance.
Monte McNair may have endless patience, but he's a fool if he thinks Kings fans will.