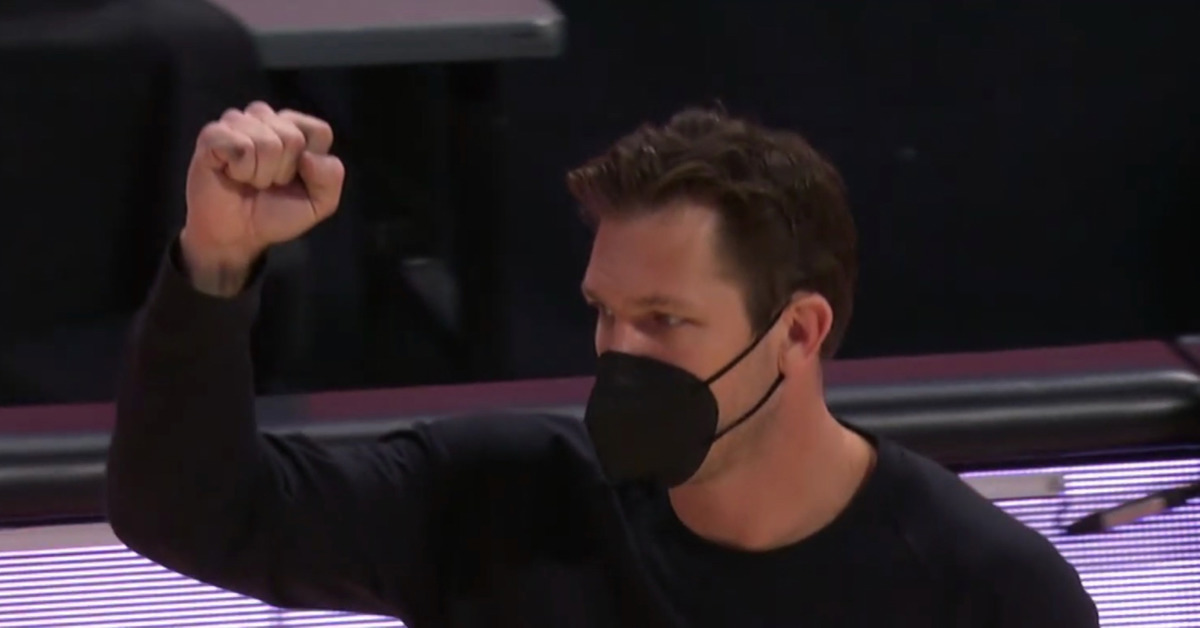 Sacramento Kings head coach Luke Walton fielded questions from the media following his teams 123-119 loss to the Portland Trail Blazers Thursday night, and despite outside speculation that his job may be in jeopardy over the All-Star break, he spoke as if he'll be coaching the team when regular season basketball returns on March 10.
Luke Walton, on his plan for the All-Star break:
I'm going tomorrow morning to meet with Monte. We're going to go over some things, and then I'm going to pick up my kids from school and my wife and I are going to take them on a two day vacation to a remote hotel. I'm going to do everything I can not to think about anything other than my family for a couple of days, and then on Sunday I'll be back in Sacramento meeting with Monte again getting ready for the second half of the season.
The Sacramento Bee's Jason Anderson added in a report on Thursday that "sources with knowledge of the situation told The Sacramento Bee Walton believes his job is safe for now."
The Kings are just 2-11 over their last 13 games in a rough stretch of basketball that included an embarrassing 9-game losing streak. The worst may be over for Sacramento, though, as Walton's squad will head into the All-Star break with wins over the Detroit Pistons and Los Angeles Lakers over their last four games.
Despite how the Kings have performed on the court over the last month or so, Walton doesn't believe he has lost internal support from his players or the front office, either, via Jason Anderson:
€œAs far as pressure from the front office, no,€ Walton said. €œI feel very connected with them and very locked in as far as where we're at and where we're trying to go as a group, and they've been very supportive.€
Walton has preached repeatedly about the good locker room culture he believes the Kings are cultivating, and as recently as Thursday night highlighted his great relationship with De'Aaron Fox. Is it all just coach speak? Possibly, but Walton has the reputation of being a 'players coach' and those in the know haven't reported anything suggesting that Luke has lost the team, so while the on-court product has been disappointing, there doesn't appear to be any major dysfunction behind-the-scenes that would contribute to a firing at this time.
At the very least, this isn't a Dave Joerger situation where font office friction is a factor in evaluating his job security. If Walton is let go at some point this season, it will likely be performance based, and if the Kings keep losing when the regular season resumes, I'm sure we'll have this conversation and speculation all over again.
As is standard procedure in Sacramento, however, Walton can believe his job is safe, and the front office can be supportive, but ownership could be on a different page entirely. At least for now, though, Luke Walton has every expectation that he will be coaching this team coming out of the All-Star break.