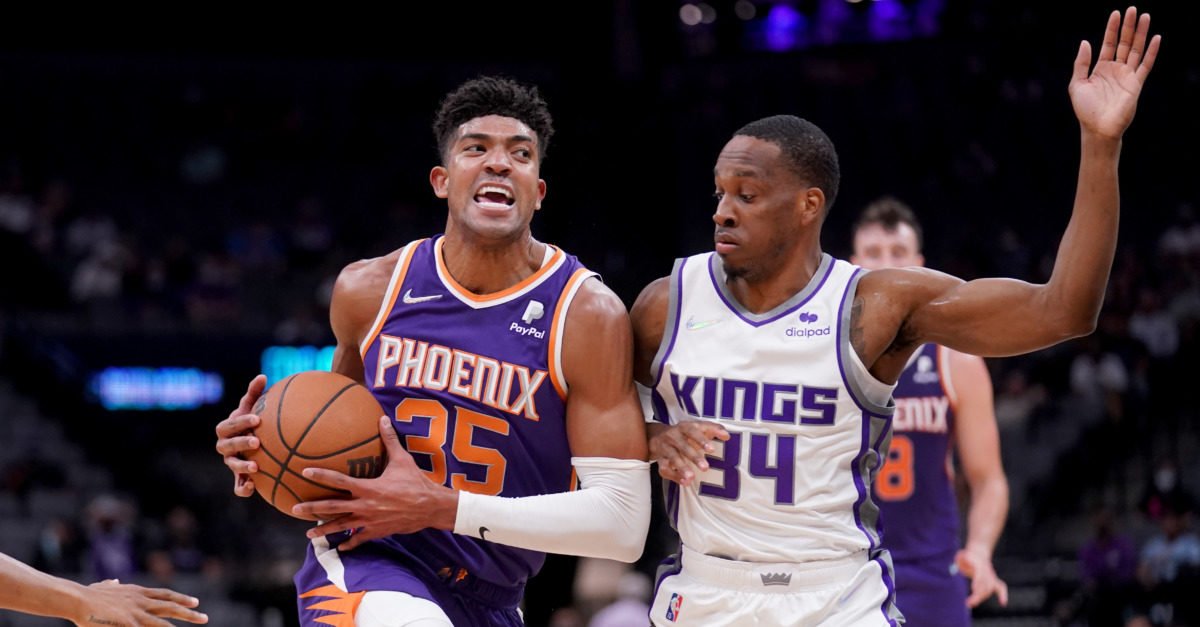 The Sacramento Kings announced that they have waived Matt Coleman and DJ Steward. As preseason winds down, these cuts were expected. Both players were just on training camp deals.
Coleman will likely land with the Stockton Kings. He came to Sacramento on an Exhibit 10 contract after a nice showing in the California Classic. The Exhibit 10 contract is basically just a training camp deal, but it gives the Kings G League rights for Coleman and allows Coleman to earn some bonus money. Coleman has shown flashes of potential and it will be great to see if he can continue to develop under Bobby Jackson.
DJ Steward's future is a little less certain. He could also end up in Stockton, or he could find a spot with another G League team or overseas.
This leaves the Kings roster at 18. Including their two-way contracts (currently held by Neemias Queta and Louis King), the Kings can carry 17 players in the regular season. The final cut likely comes down to Emanuel Terry, who is also on an Exhibit 10 contract, or Robert Woodard. Woodard has struggled in the California Classic and preseason, but is on a multi-year contract right now. While it would be a little surprising, the Kings could decide to cut Woodard, promote Louis King to the main roster, and give Terry the other two-way contract. We should know in the coming days as the Kings finalize the roster.