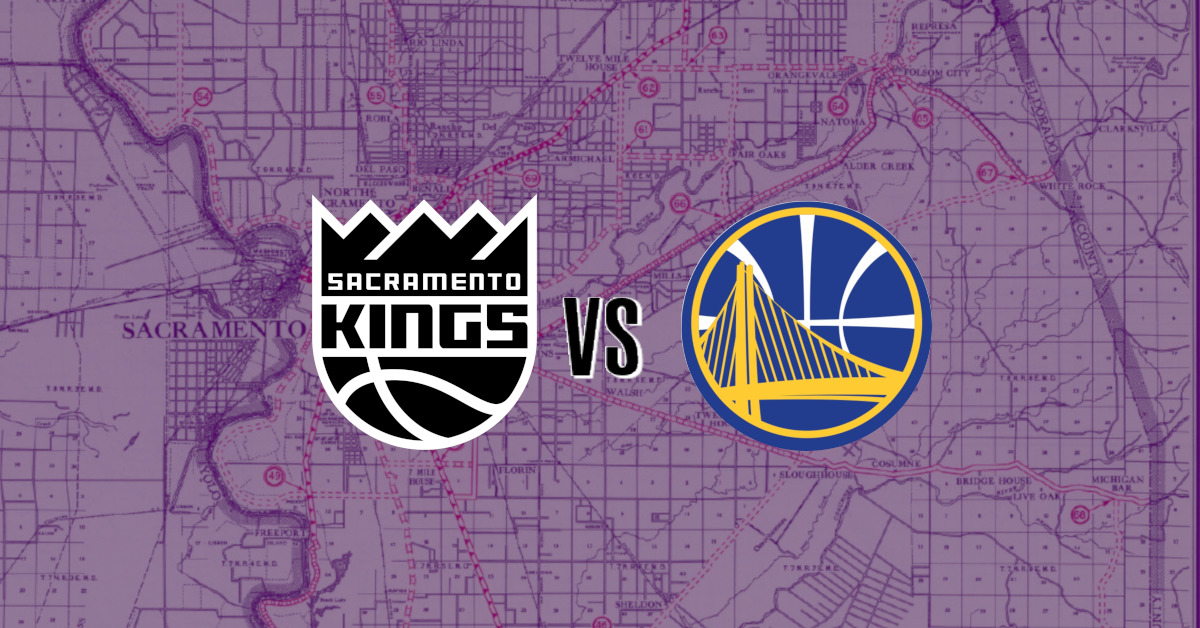 Last night in Sacramento six people were shot and killed, with another 10 reportedly injured. Police have no answers, and families are left in loss after yet another senseless act of violence.
The shooting happened just blocks away from Golden 1 Center, where tonight the Sacramento Kings will host the Golden State Warriors. The Kings released a statement offering their prayers to the victims, and will likely take a moment to mourn the event before the game.
And then we'll start cheering for sports again because this is America and this is what we do. We mourn our losses, we wonder how this can continue to happen, then our elected leaders do nothing to enact any meaningful change, and we go back to our distractions to take our minds off the pain all around us.
Let's talk Kings basketball.
When: Sunday, April 3rd, 6:00 PM PT
Where: Golden 1 Center, Sacramento, CA
TV: NBCSCA - Kyle Draper (play-by-play)
Radio: KHTK Sports 1140 AM
For Your Consideration
Come Out To Play: The Sacramento Kings enter this matchup *technically* still mathematically able to make the play-in tournament. Don't ask me how that works, I was told there would be no math, but until the Spurs win another game or two or the Kings lose another game or two, they're still in this thing. Hooray!
The good(?) news is that the Kings seem fairly entrenched as the 7th worst record in the league at this point. They're unlikely to end up worse than the Portland Trail Blazers, who continue to roll out a G-League team each night, but they're also unlikely to end up better than the Lakers, despite the Lakers also dropping in the standings like a stone. The Lakers still want to make the play-in and don't own their own first round pick this year, so they'll continue to win as many games as possible in a hilarious attempt to save face. As such, even pro-tankers can root for the Kings at this point with little fear of any negative lottery repercussions.
That's excellent news, because the Kings enter this game as winners of 4 of their last 5 games, with Davion Mitchell running straight through any concept of a rookie wall. In those 5 games Davion has averaged 40.5 minutes, 20.6 points, 8.6 assists, 3.4 rebounds, 1 steal and 0.8 blocks per game.
But unlike games against the Rockets, Magic, and Pacers, the Warriors will be bringing their A-game today. Golden State will still be without Steph Curry as he works back from injury, but barring a late scratch they will have Klay Thompson, Draymond Green, Andrew Wiggins, and Kings Legend Nemanja Bjelica. The Warriors not only bring superior talent, but they also have incentive to win every game down the stretch. Golden State sits just one game ahead of the Mavericks in the playoff standings. With few games remaining in the regular season, every win counts, and the Warriors will be giving it their full effort even on the second night of a back to back.
Prediction
Davion Mitchell somehow slips past lockdown defender Nemanja Bjelica for the game-winning layup. In his postgame comments Klay Thompson praises Neemias Queta's ability to guard him.
Kings: 119, Warriors: 118