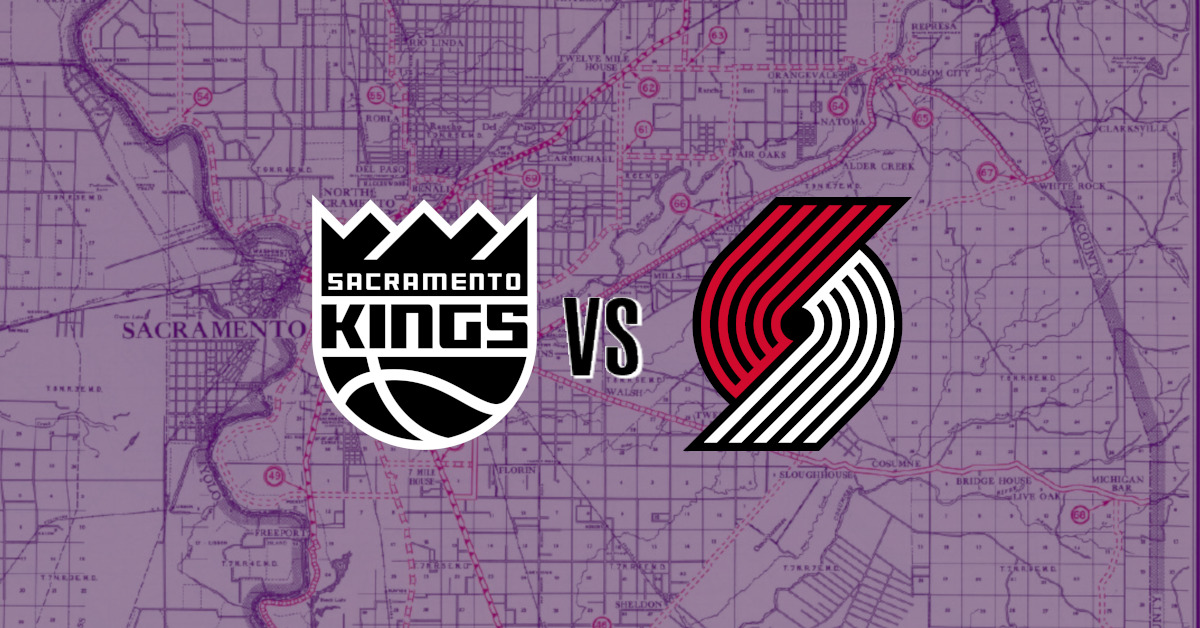 The Kings are in Portland and looking to avoid their third four-game skid of the season against a Blazers team that is... missing their biggest stars! Losing six of their last seven games, the Blazers are still without Dame Lillard, who is out with lower abdominal tendinopathy, a condition that has been bad enough that the whispers in the wind out of Oregon are that he might just be shutdown for the season. His backcourt running mate, CJ McCollum, is also out while recovering from a collapsed goddamn lung. As always, this is a terrible sign for the Kings and their chances.
Let's talk Kings basketball!
When: Saturday, January 9th, 6:00 PM PT
Where: Golden 1 Center, Sacramento, CA
TV: NBCSCA - Mark Jones (play-by-play)
Radio: KHTK Sports 1140 AM
For Your Consideration
Didn't Run From the Grind: So De'Aaron Fox has been ballin' of late. Yeah, sure, that isn't reflected in the record of the Kings - offensive explosions have rarely meant much in the way of tangible results over this past decade and a half, but I want to give flowers to the guy when he's earned it. Greg pointed this out on Twitter the other night, that over the last four games, Fox is averaging 28.5 points, 5.8 assists, 4.5 rebounds, plus a steal a game while shooting 50.6% from the field and a super encouraging 86.1 from the charity stripe. This is more of a eye test anecdote but he's also seemed to have a bit more of that explosion back, far more Fox like in some of these dunks he's been able to put down and a smidge quicker in some of his change-of-pace style moves. He and Haliburton are still two gears grinding at time and there may come a time where the front office has to choose one or the other in order to find an outside player to help push the limits of this franchise, but for now, I'm glad to see Fox returning to form. Helps his confidence, helps the team, helps his trade value. Wherever your mindset is with Fox right now, this is a good thing. Now, I guess I can start letting you all know that to add to the Kings woes, De'Aaron Fox is currently questionable for tonight's game with a bum shoulder and a potential scoring battle with Anfernee Simons now hangs precariously in the balance!
What other things can I talk about to run out the clock on you all? Larry Nance Jr. isn't going to be playing tonight. He's the Blazers best defender and their third starter out so the hits just keep coming for the Kings' chances tonight. Trade deadline is a month and a day away and still the Kings sit pat. That's going to get me annoyed so moving on quickly from there - know what? No. This is enough. Good job De'Aaron Fox, hurry the hell up Monte McNair and happy Sunday to all those who celebrate.
Prediction
Anfernee Simons is dropping 30 tonight, Jusef Nurkic is gonna have a 20-20 game and it still won't be enough.
Kings: 118, Blazers: 107