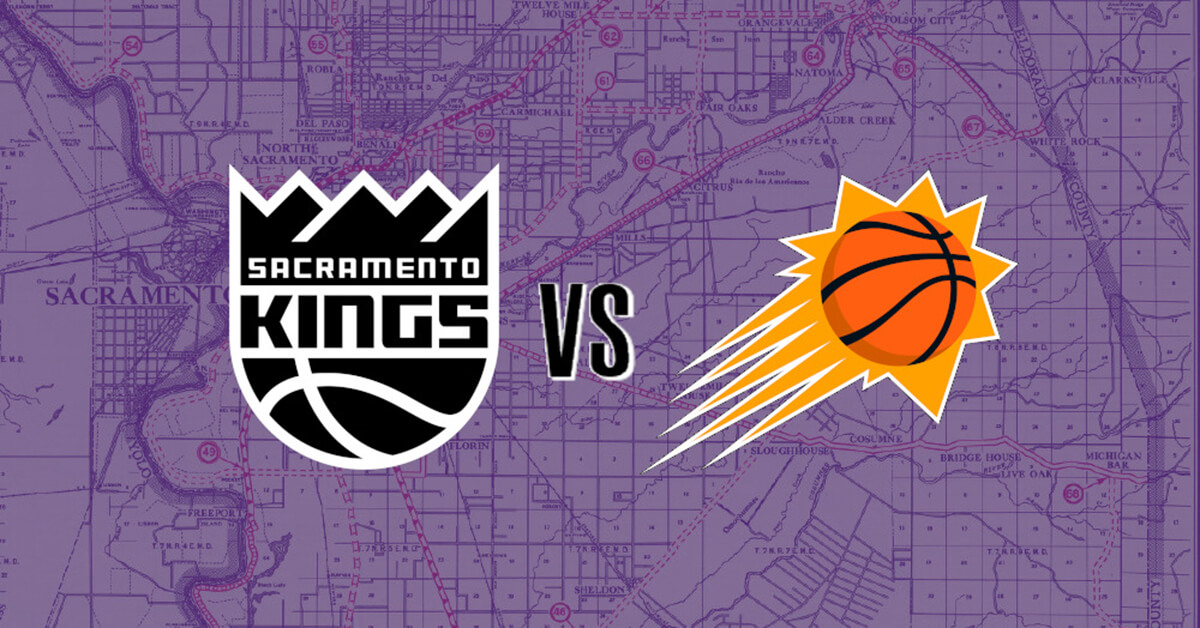 You ready for a rerun? What had begun as simple fun, quickly spun into our favorite sons, on paper outgunned, but on the court able to out run anyone and everyone on the Suns at Golden 1. Now, not to be outshone or out done on this day o' Sun, the Kings must see this game redone, shun all naysayers by the ton and pull a fast one or avoid falling to 2-1, beaten by a cranky old head point guard and his hot shooting, baby faced grandson.
I'm writing this in the early hours of my weekend, so, just stick with me here. Let's talk Kings basketball.
When: Sunday, December 27th, 6:00 PM PST
Where: Golden 1 Center, Sacramento, CA
TV: NBCSCA, Mark Jones on the call.
Radio: KHTK Sports 1140 AM
For Your Consideration
One Last Trip Around the Suns: Well as predicted, The Kings fulfilled their alternating wins and losses prophecy against the Suns and continued that streak to 5 games! They held Booker under his 30 points and 9 assists in those previous 5 games against the Kings, they played fairly well under the pressure of a close game against two savvy vets in the aforementioned Booker and Chris Paul and overall played a good enough game to beat a good enough team. Harrison Barnes, who at times in the past could feel like an invisible man, played like a man that everyone should watch be watching. Especially, like, the various scouts within the Boston Celtic management. Tyrese Haliburton is already one of those guys who has a box score that doesn't come close to matching what he does for the team on the court, and his emergence as a legitimate and confident NBA player right out of the gate is a very welcome surprise. Though there wasn't anything eyepopping, Haliburton handled his limited time guarding Devin Booker and Chris Paul very well, and I'd say he passed his first test against them both. DeAndre Ayton had a rough game, though I don't necessarily believe that was because of an immense amount of pressure from Kings bigs. Bagley did put him into foul trouble but he wasn't impressive or even that engaged in the game when he wasn't worrying about his hands. Speaking of Marvin, I think he had a decent game Saturday night and while things like double-doubles really pop in articles and tweets, I think overall he's playing like a kid who hasn't played in a year. I'm relieved to see him healthy and active two games in a row, but I don't want to overhype anything. He's done fine, but nothing more than that. He still doesn't look to be a long range threat, his ball handling is iffy and his defense is still bad, but again those things are also small sample sizes and should be taken with a grain of salt when viewing a kid who just missed a year. I'm much happier that he's averaging 10+ points and 10+ rebounds, it's just... too soon to say that he's anything more than a big kid relying on his natural athleticism.
So here the Kings are at 2-0 for the first time since Lebron's rookie season and here I am, feeling like a lightly moistened rug on the fire. I love watching the Kings win, especially when it's against good teams. I love that these Kings are fun and that fans are enjoying watching these close games fall in our favor. I also know that over the last 14 years there's still been a handful of times that the Kings looked better than they do right now and those teams all ended up falling flat on their asses. Some of that might have been due to trades or coaches being fired, but I feel I've got to remind you that two of those things are also at least semi-likely to still happen this season. Barring the Kings somehow being a Top 7 team in the West, Monte McNair is still going to be aggressive at the trade deadline and that will mean certain death to any playoff hopes built upon whatever start they end up with. I'm not saying we can't celebrate these wins, I just want us to have a little bit longer view of this season and the seasons to come before we start screaming again about "F**k tanking" and tossing quotation marks around rebuilding like it's something only cryptozoologists and flat earthers believe in. Like it or not, this team is getting rebuilt. The team that the Kings have during their next true playoff run will consist of 75% different players than the ones the Kings had this off-season. I'd bet a significant number of my own organs that Luke Walton isn't the coach of the future and that any winning mentalities the Kings acquire will be imbued by that next man or woman up.
Now, could the Kings make a dash for the 10th seed this season? Absolutely and I'll go so far as to say that would be a weird and totally fun Kangz thing to do. Is the mad dash to the absolute lowest point of success a sustainable model for success in the NBA for a franchise or a GM? Hell no. Teams want sustained playoff runs and multiple shots at the Larry O'Brien Trophy and for a small market like Sacramento, threading that needle means activity in trade negotiations and drafting high caliber players.
No late night live streams, no pleading to Kings social media teams, no arguing on Twitter amongst strangers is going to change that this team is incomplete and inconsequential to the grander NBA plans. Even a "playoff run" to the 10th seed with a newly minted $200 mil guard this season won't change the way agents, players or other teams fans see us.
I love you all, love your enthusiasm for this team. There has to be those people that jump out of their seats with joy at mediocre products or the DCEU, Star Wars, and my previews would completely cease to exist. So, with all that being said, love that the Kings are 2-0, enjoy the way they're playing right now but please, also keep a weathered eye on the horizon for the hardships that inevitably start coming in to dock. The Kings will be legitimate again someday, but I promise, they aren't going to look nearly the same as they do right now.
Prediction
The Fantastic Mr. Fox keeps up his solid deep range shooting hitting 4 threes, which allows him more time in the paint to operate. He goes for over 30 and makes Chris Paul look over 40 in the process. Buddy Hield snaps out of the funk and bombs from deep on his way to 20 plus and Marvin Bagley, smelling blood in the water, goes for 20+ and 14 rebounds against his old high school teammate.
Kings: 111, Suns: 104