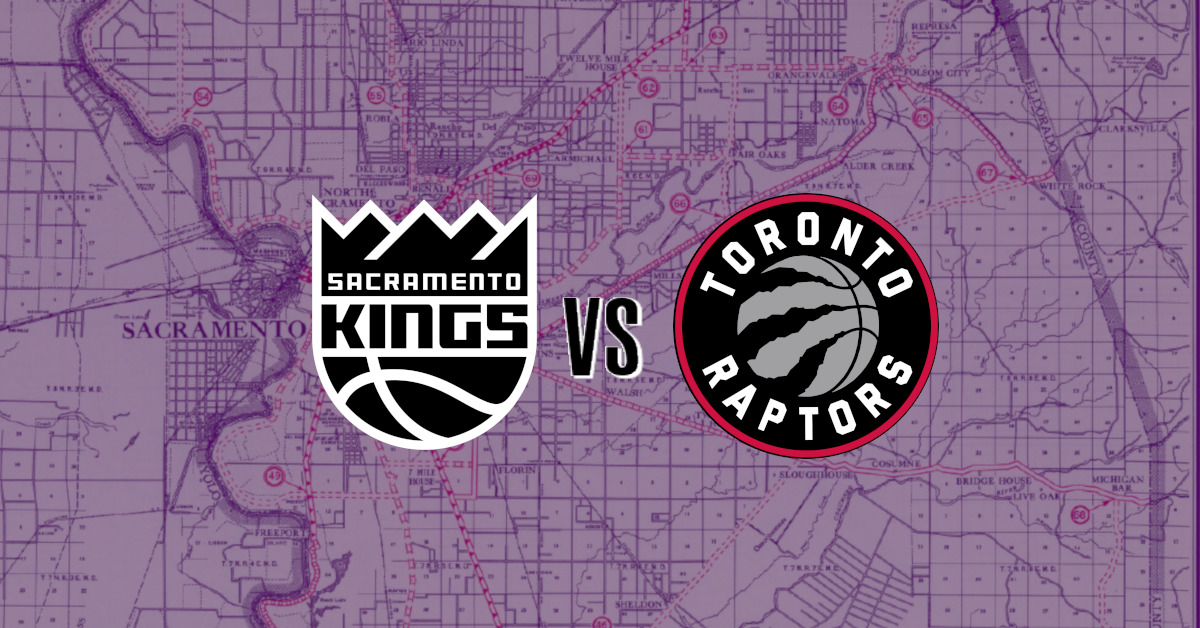 Well here we are again! The Kings have lost five of six to some less than stellar competition, the coach's seat is hotter than a ten dollar pistol, and they're one Tristan Thompson press conference away from their first player's only meeting of the season. In other words, we're back in that comfy chair down in basement of the Western Conference and headed into a really difficult stretch. After tonight, the Kings will face off against the Jazz, Sixers, Blazers, Thanksgiving Hangovers, and the Grizzlies sandwiched between two Laker games. If the Kings are going to turn it around, they'll have to do it against some stiff competition.
But first, the Raptors are in town. Sitting at 10th in the East with a 7-8 record, Toronto comes into tonight on their own five of six slide and will be looking to beat the Kings without leading scorer, OG Anunoby.
Is Luke Walton long for this world? Are we all over-reacting? Has anyone checked Tankathon yet to see if we're out of the race for the #1 pick???
Let's talk Kings basketball!
When: Friday, November 19th, 7:00 PM PST
Where: Golden 1 Center, Sacramento, CA
TV: NBCSCA - Kyle Draper (play-by-play)
Radio: KHTK Sports 1140 AM
For Your Consideration
A Barnes Burner: Man, that Scottie Barnes can play right? RIGHT?
*ends preview*
Okay, okay I can't leave it there. BUT, I WANTED TO. The Raptors are back home after a season risking their lives and limbs living in Florida and that frosty, Canadian air has done them some good. Currently sitting at a game under .500, with the same record as the Celtics, Bucks and Hawks, the Raptors have been led by a cast of characters finally out of the shadows of other, more prominently teammates. With Kyle Lowry soaking up those Miami rays, Fred VanVleet is finally the guy starting at point and putting up 19.7 points, 6.9 assists and 5.1 rebounds a game. Gary Trent Jr. in his first full season with the Raptors has gone off for 17.1 points, 3.3 rebounds and 2.4 steals a contest so far! Just as OG Anunoby, the team's leading scorer, goes down with a hip pointer, Pascal Siakam has returned and is trying to regain his form as the leading man for this post-championship Raptors squad. In his five games since returning from a bum wing, Siakam has averaged 14.4 points on truly pedestrian shooting numbers.
The Raptors are one of those classic teams that fans would pick the Kings to fall flat against. They're tough, talented, well coached and well, desperate to prove something. That is never, ever a good sign when a team like that comes to Sacramento. Toronto is a team that likes to play in the half court, being the 3rd slowest paced team in the NBA, and if they can get the Kings to shy away from the fast break, Sacramento could be in trouble early. They have the 8th best offensive rating despite being just the 21st highest scoring team in the league. They take care of the basketball, 4th in the NBA in turnovers, and they absolutely get after it on the offensive end, grabbing the most offensive rebounds in the NBA.
On the defensive end of things, eh, things get a bit more dicey for the Raps. They're just above dead center of the pack being 14th in opponent points per game, so the Kings should have just as good an opportunity to score as any. The Raptors are also 2nd in the NBA in steals - an issue if the Kings decide to turn the ball over 11 times in the first half, like they seemed okay with doing against the Timberwolves the other night. Toronto is also third in the NBA in fast break points at 15.9 a game so, if the Kings decide to go scoreless on the fast break till the waning moments of the game tonight, like their previous game, it might be a bit of an issue. I know, I know I'm supposed to be making the case FOR the Kings here. Alright let's start here - Toronto has given up the 5th highest percentage in both opponent's two and three point shots so far this year. They're also not a strong shot blocking team, swatting away the 4th least amount of shots per game. Fox can get to the cup and guys like Buddy, Hali and Barnes could have big shooting nights tonight. If they can withstand the energy and offense that Toronto brings into tonight's matchup, the Kings could get back into the win column in a big way. If they play down, if they play without that spark that comes inherent to games at the Golden 1 Center, they could be getting booed in their own arena by the third quarter.
Alright that's it for today. Pretend I wrote a very snide little section here about Scottie Barnes and I brought a bunch of receipts and all those who doubted him got very embarrassed. [Then forget I ever did it when the Kings play Mo Wagner and the Magic on December 8th.]
Enjoy your weekend, friends!
Prediction
Scottie Barnes scores 40 and after the game sites my early love for him as inspiration to succeed in this league. Luke Walton quits at halftime with the Kings down 20, to which the Kings respond by racing out and snatching the lead back in the third. Everyone scores efficiently, Fox is suddenly engaged and Hali is suddenly aggressive. Richaun Holmes goes for a 20-20 game. "AhHA!" you exclaim. "I knew it the whole damn time!" Everyone thinks your smart, Vivek hires you to be coach in the off-season and you're fired after 20 games because dog you were way in over your head. Someone on Twitter knew it the whole damn time.
Kings: 112, Raptors: 104