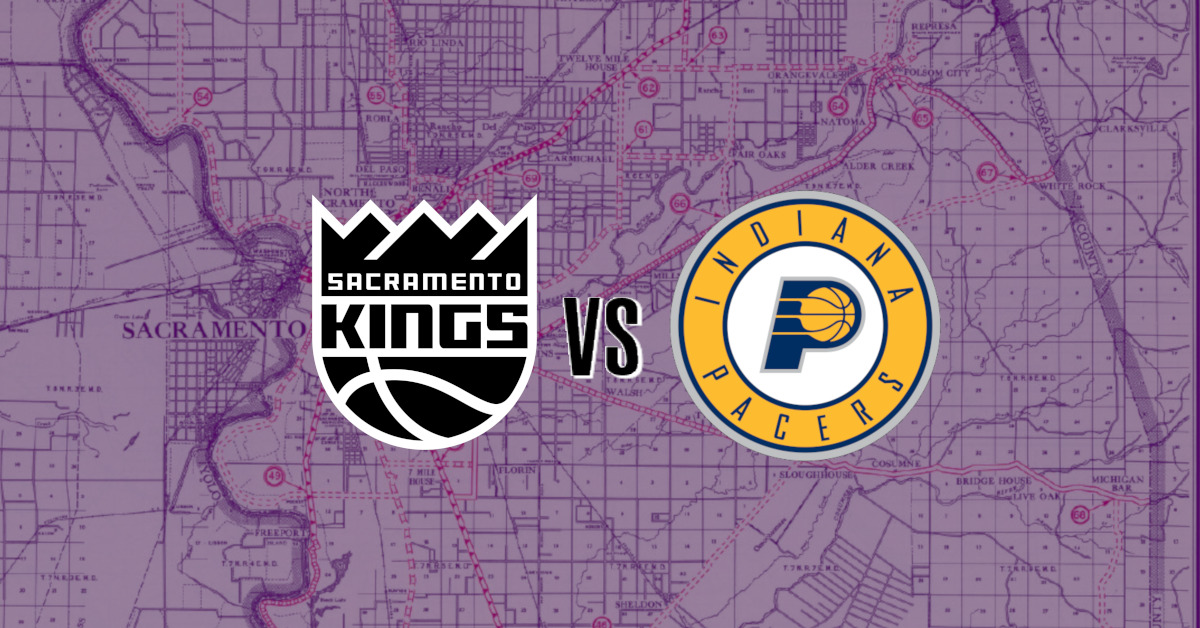 Hi, I'm Will, the guy who does the previews here at the Kings Herald and well, I'm not sure I know how to write a positive preview that isn't sarcastic, so, please bear with me through my tonal shifts during these next few games if the Kings continue to play well. The Kings are, as a matter of fact, playing pretty damn well these last few games and have a really good shot of continuing that play with a game this afternoon, at home, against an Indiana squad that's trying to find their identity with new coach, Rick Carlisle. Sure, their record of 3-7 is nothing to write home about, but they've won two of their last three, including games against the Knicks and Blazers, and the scars left on my soul from the last decade and a half of Kings basketball tells me... this could be a tougher win than we all hope. Everyone send good vibes to the Golden 1 Center today on this Sunday afternoon and let's talk some Kings basketball!
When: Sunday, November 7th, 3:00 PM PST
Where: Golden 1 Center, Sacramento, CA
TV: NBCSCA - Mark Jones (play-by-play)
Radio: KHTK Sports 1140 AM
For Your Consideration
Keeping Pace Out West: I have to say here: the Kings are reeling me in. I definitely think they should have pulled out some games they didn't at the start of this season and the schedule being soft makes we incredibly wary of the annual disappointing stretch, but these last two games have been a ton of fun to watch. The Kings aren't perfect and they're due for stinkers if history is being considered... but I'm enjoying the product Monte McNair has put in front of me and if nothing else, that's something I haven't said in a good long while. To any and all future Wills who are screenshotting this for Twitter after the season has fully gone to hell: for a brief moment, we felt hope and joy and it was all very much worth whatever embarrassment you place upon yourself now.
That all being said, this definitely feels like another game the Kings could biff it on. It's a team finally piecing their season together, with a ton of talent and a Top-5 NBA head coach, coming into a Sunday afternoon game - a game that my research shows me the Kings are 0-1000 record wise in the last 5 years. Seeing as how it's almost noon and this game is at 3 and I told Greg I would have this to him in a jiff, that should be the only stat you need and I should be predicting my very first loss in these previews... but I'm a good guy so I'll stretch this out a bit longer.
The Pacers should be better than their record indicates. They've had some bad luck with injuries to start this season and having a head coach known for being... particular... probably doesn't help either. Still, the Pacers aren't a trash fire. They're the 5th best shooting team in the league: 5th in 2 point field goal percentage, 7th in 3 point percentage despite taking the 12th most from deep, and 9th in the NBA in points per game at 110.7 a contest. They're fifth in the NBA in assists, they run at the 13th highest pace, they... (I'm looking for one more stat to keep the cadence here)... they shoot the 5th least amount of free throws, but when they get there, they're 11th in the league in percentage at 77% from the charity stripe. Long story long here? They're can put up the points to beat you. Malcolm Brogdan is questionable for today's game but they still have Kings fans' trade darlings in Domatas Sabonis and Myles Turner, as well as guys like Caris Levert and old ass rookie sensation Chris Duarte doing what they do.
On the defensive end, the Pacers are a bit of a crapshoot. They give up the fourth most amount of points per game at 111.4, they're the fifth best shot blocking team in the NBA but that comes off the heels of them committing the second most fouls. They don't rebound particularly well, just 21st in the league in total rebounds per game, they're bottom 7 in the league in steals and while they defend the three point line well in terms of opponent attempts, but also give up a high percentage when their enemies get to take them. Make of all of that what you will.
The Kings are the slight favorites here today. They're coming off of a confidence boosting bushwhacking of that swarm of bumblebees and playing at home against a crowd that is ravenous for anything good to come from their play. They stoop to a still struggling Pacers squad? They could easily lose this game. The Pacers have the talent, they just need an opponent looking past them for it all to click into place. If the Kings stay focused, play that tough-nosed, smash mouth, all consuming 23rd ranked defense? They could come out with another notch on their belt.
Prediction
Kings let their foot off the gas today.... which is totally fine because they've been going like a jet powered set of roller skates on a salt flat right now... Fox has another solid, tennis clap level appearance, Tyrese Haliburton breaks loose for 25 points, 8 assists and Harrison Barnes has the quietest 30 point game in history.
Kings: 121, Pacers: 114