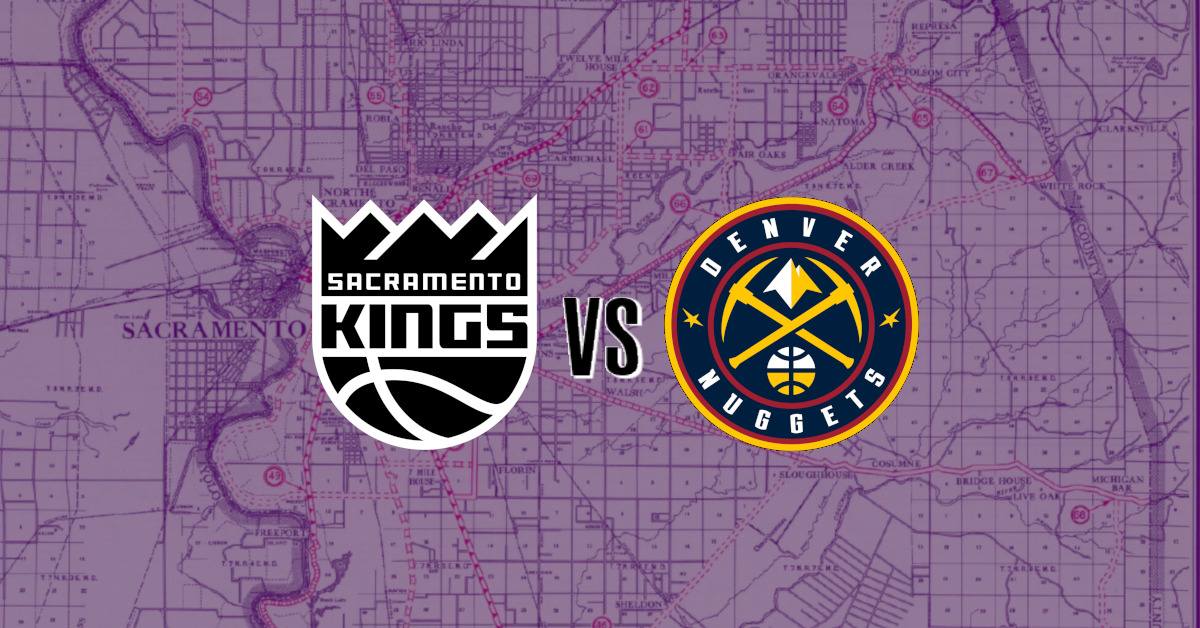 After allowing the Nuggets to come back from a 20 point deficit in the first half and losing in very Kangzian fashion, Sacramento will waste no time in getting back into action - they're taking on the Nuggets, again, tonight. I couldn't think of a worse timed quirk in the scheduling for a team to be missing maybe the only other center in the West that can match Nikola Jokic, rebound for rebound, assist for assist, but here we all are. Kings are 7th in the Western Conference, they're 2.5 games out of 11th. Hold on to your butts.
Let's talk Kings basketball!
When: Wednesday, December 28th, 7:00 PM PT
Where: Golden 1 Center, Sacramento, CA
TV: NBC Sports California
Radio: Sactown Sports 1140
For Your Consideration
Len-ding a Hand: Really can't help but feeling like last night was the best opportunity possible for the Kings to sneak out a victory against the superior team. The Nuggets spent 24 minutes tossing up trash, Nikola Jokic had 2 points going into half time on just as many shots and then the most predictable thing on Earth, to Kings fans with memories that go back longer than this season, happened: the Kings came out of half time and laid a stinker in the second half. Jokic scored 14 points in the third on 5-6 shooting, the Kings bench went absolutely invisible and despite heroics from De'Aaron Fox to keep the Kings afloat, they got absolutely dismantled in the fourth. Sure, what can we expect with a guy like Sabonis injured? I get it. But, man, what an opportunity lost.
Just going to go over what the Kings need to have happen to have a chance tonight against the best team in the Western Conference right now. For one, the bench has to be better. Malik Monk shooting 3/10 during this slump of his was bad enough, but the entire bench shooting 13/34 and making a total of ONE deep ball on fourteen attempts just absolutely destroys all hope of maintain a lead against a team as good as the Nuggets. It wasn't as if they had some key cog moved up to the starting position to replace Sabonis - Alex Len got his first real extended run of the season at center in a start that should have changed absolutely nothing for this bench unit. Davion Mitchell was drafted with the understanding around him that he was an NBA ready prospect, and that's true, on one side of the floor. The guy will give his heart on defense but he's put in double digit scoring just three times this season. You can count the number of times he's dished out more than 4 assists on Davis Bertan's right hand. He had an incredible little stretch with Fox out at the end of last season, but Mitchell has been as advertised on one end of the floor and an absolute disappointment so far on the other end. He and Monk, whose numbers have sagged of late, both have to be better tonight.
I think we talked about it in the preview yesterday that Michael Porter Jr. is one of those guys that will, despite having a back made from reverse-Adamantium, will shoot 40% from deep on six attempts. He got away for 9 attempts last night and shot 55.6% on them. He was the guy that kept the Nuggets head afloat in the first half, going for 19 of his 30 in the first 24 minutes on 8-14 from the field. Contain him a bit better and the Kings are playing Matthew Dellavedova for 6 minutes of the 4th quarter. Truly I think that's the difference. Jamal Murray should be expected to go off for 25 once in awhile, Jokic is always going to be triple-double watch worthy but if you keep MPJ from scoring above his season average in the FIRST HALF, you have an runaway victory on your hands.
That's really it for me today. Yesterday was a disappointment, a rare opportunity at a win against the better opponent while missing your best player and your head coach. Both sides will be better prepared tonight, which, hey, probably favors the team with the MVP on it. But who knows?
Hey shout out to KLam, who I got to meet last night after years of online harassment and bullying. I slipped a tracker in your pocket, bud. Enjoy the 10,000 bootlegged Lady Bird DVDs that are on their way.
(I kid, he was as kind and wonderful as I'd always imagined and I hope to see him at the many TKH Nights I'm sure we'll have someday).
Prediction
Uhm, hmm. Kings find a way.
Kings:124, Nuggets: 118