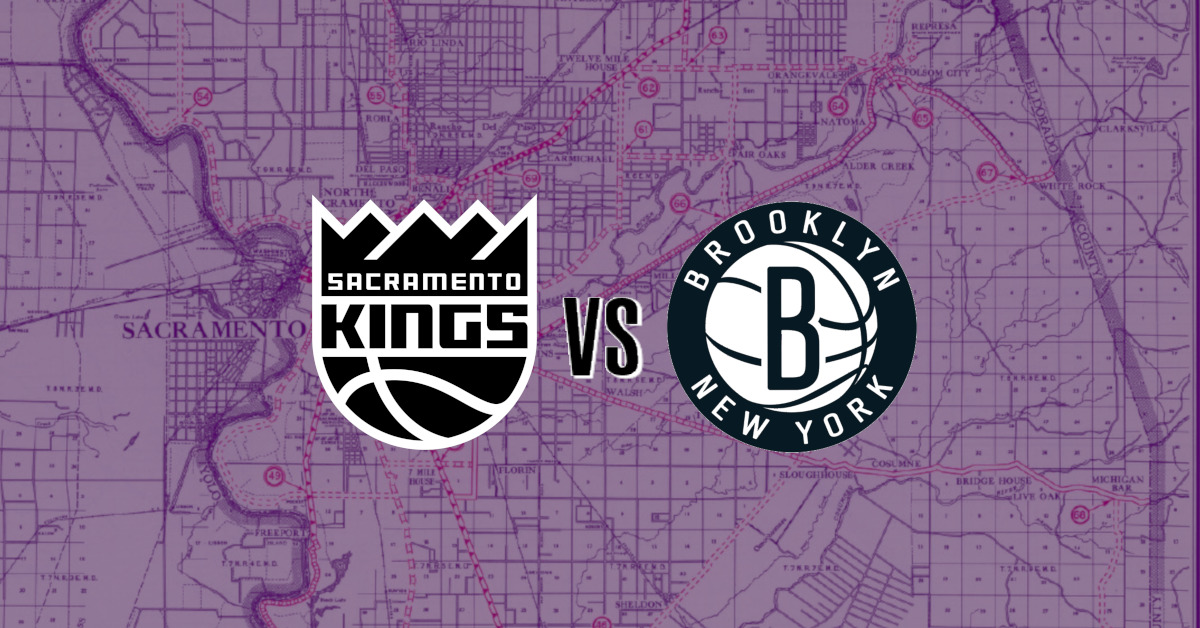 Well, happy Monday. How was Valentine's Day for you? Did your significant other put out lots of effort? Did they show they have a coherent plan to continue the good times you've had of late or did they show just how thin and scattered they've become, offering very little in development in return for your years of love and loyalty to them? Oh why, yes I am talking about the Kings in another hamfisted attempt of introducing this squad! And yes, I do have to explicitly say that or my significant other might read this and think they're the ones being described up there and well, I'm already in the dog house for allowing the Kings this much space in my daily life!
The Kings stunk up the joint on Sunday night, playing with very little energy on either end of the court and generally looked like the Kings we expected this season. Harrison Barnes was invisible much of the night. Buddy Hield was shooting a football into a coffee cup and De'Aaron Fox went through the motions and still got 23 points and 9 assists. Embarrassing effort all around and something the Kings can ill afford to repeat tonight against a team with three of the best players in basketball! Yeah, the Nets are in town. Would someone please inform Centerfolds?
Let's talk Kings Basketball!
When: Monday, February 17th, 7:00 PM PST
Where: Golden 1 Center, Sacramento, CA
TV: NBCSCA - Mark Jones on the call.
Radio: KHTK Sports 1140 AM
For Your Consideration
Achil-leading the Way: So lets go back to this Memphis game before we get into the misery today. Last night if you were a member of the Memphis Grizzlies and you played twenty minutes, you dropped over 10 points. Literally every single guy who got meaningful minutes made due with what he had and got into double digit scoring. Buddy Hield and Harrison Barnes, both men making $20 million a year, couldn't hit double digits in points with thirty minutes of time, both scoring 8 points. These two are supposed to be veteran leaders right? Not like, the Vince Carters where they sit on the bench and tell stories of days gone by, they're getting paid to step up on those nights where Fox can't hack it or things are down, they're the ones supposed to step up and even the keel? Barnes had a tendency to disappear in these moments in his previous times with the Kings, but if this team even wants to SNIFF a playoff spot, he has to at the very least maintain his level of play through out the earlier part of this season, because when Harrison has an off night, he shuts it all down. Buddy likewise whined publicly for Vlade to pay him. Buddy got his bag - now he's playing heavy, shooting like the contract stipulated that $90 million something got paid to him in nickels and set on his shoulders every night. The Kings cannot rely on De'Aaron Fox and a rookie to carry this team to a playoff berth. Neither are good enough, yet. Fox is obviously the future of this franchise and the motor that makes it all go, but if Barnes can't step up against Orlando or Memphis, why the hell would you think he could do anything for four games in April against Los Angeles? When an intelligent team actually has time to scout you, learn with intimacy the faults and flaws of your game? Richaun Holmes shouldn't be left off the hook either for last night's showing. I love his energy, I think he's a wonderful player and I hope he too gets the money coming to him for his play - whether that is in Sacramento or elsewhere. But as a starting center in the NBA, you can't ever have a night where you grab TWO total rebounds. Seems more and more like you can set your watch to a big Euro having a big night when they face off against the Kings. Maybe that's because of defensive scheme leaving Holmes out to die, maybe it's because he's a little undersized. Tyus Jones is 6'0 standing on his tiptoes and played 16 minutes and still managed to grab three off the glass. Was this a bad game? Yeah. Can players have off nights? Okay. Should expectations surrounding this team be dialed way back, even this soon after a big time winning bump? Probably.
I know I'm one of the obnoxious rebuild guys. Yeah, I do think this can be turned around in two years and yes, I am cognizant that Fox might demand a trade a few years into his max deal. Still, a few good years of Harrison Barnes and two shots at an eighth seed aren't worth being trapped in this hole, with 14 years of piss coming down on our faces and hoping the next driblets are rain. Let that man go win the Celtics an Eastern Conference Finals while we watch liquids erode our walls and fill the hole, then spend the next eight years smacking heads with hole-rocks and giving swirlies to the league that kept us down there for so damn long. After 14 years or 16 years or 18 years, I don't want to root for a team that is always just barely scrapping by for basketball past April. After all this? I want a contender. I want vengeance and a Larry O'Brien Trophy and a shot at a movie down the road starring Brad Pitt and Jonah Hill about how goddamn smart this whole operation was. Is it guaranteed that happens? Hell no. Nothing is guaranteed, especially in Sacramento. My opinion? The Kings have just tried everything BUT this and it's time to let the logic of the situation have its day.
Okay now on to the actual game tonight. This is the Nets we're talking about here - their reputations precede them. Unfortunately for the Kings defense, they're as good as what's being told. Leading the NBA is scoring at 120.9 points per game, the Nets are 5th is pace, 3rd in offensive rating and shoot efficiently from pretty much anywhere inside the arena. They're 3rd in three point percentage at 39% a game while also being 10th in attempts, lead the league at shooting percentage inside the arc at 57% and are 3rd in the league in free throw percentage while also being in the Top 10 in attempts. These guys just simply know how to score the damn ball in terrifying ways and if the Kings are going to win, they'll probably have to do it in a slugfest.
Brooklyn themselves couldn't care less about guarding the other side of the court and this is where the Kings might just have a shot. While they are 3rd in the league in blocks and an above average rebounding team, Brooklyn also gives up 117.5 points per contest, so chances for the Kings will be there to score. Fox especially can have a special night if he's healthy enough to have it. I'm sure we'll hear after the game about the valiant efforts of Buddy and Harrison guarding two of the best players in the NBA, regardless of how many buckets get dropped on them, but they'll also need to be shooting at a high clip for the Kings to hold on here. They CANNOT be invisible or rest of "well Harden only had 31 tonight!". The 120+ points that will be needed to stop the Nets can't all come from Fox. The kid could reasonably score 50 points tonight and the Kings could still lose by three dimes. Good teams, even ones only destined for he eighth seed, fight in games like these and take pride in causing hell for star-studded rosters anointing themselves as championship favorites. I don't care how any talking head on TV or Twitter tries to reason or twist this: if the Kings can't seem to muster up any fight against a team worse than them, a team evenly matched with them and then a team far better than them all in consecutive games- they just don't have it. Even more so? They won't until large changes are made to the roster and coaching staff.
Prediction
No fun today. Just business.
Kings: 147, Nets: 142