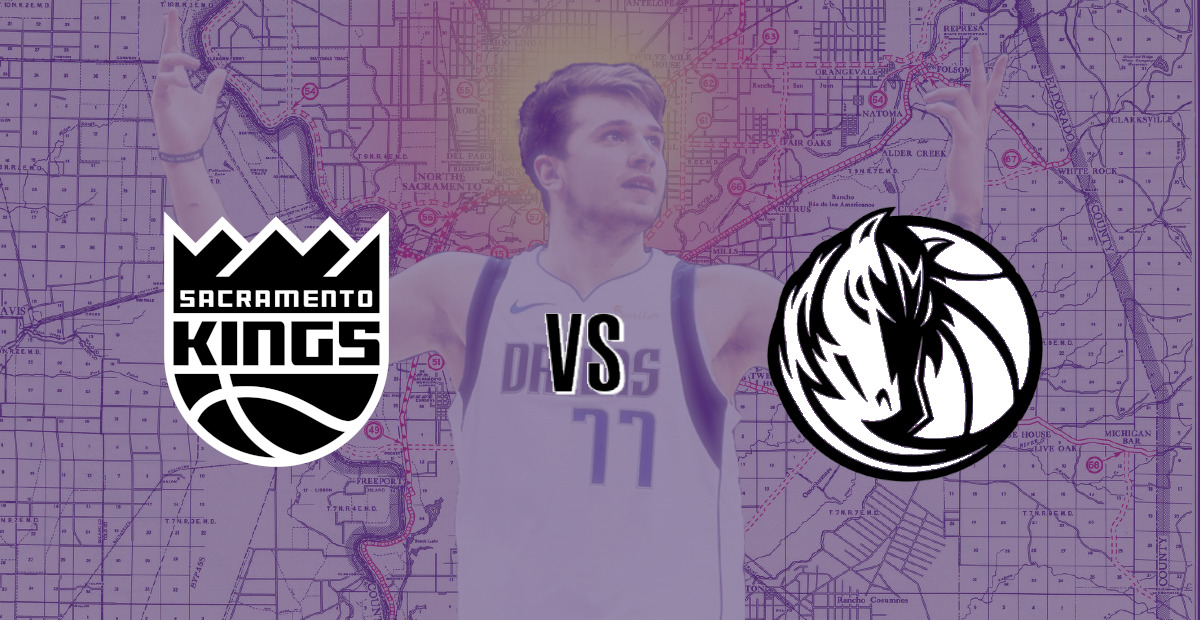 I've already scrapped two versions of this preview. They were long winded and annoyed like 95% of what I put out for you all, and both times I got to a certain point and realized that both Richard and Akis published items pertaining to my feelings for the Sacramento Bee in the last few days, and Blake and Greg both published thoughts here at The Kings Herald. Four of the very best voices pertaining to the Kings have beaten very similar, familiar tunes into this drum and I dance along to them all. With that being said, I need to say one or two things, less for you all and more for myself.
Note, there maybe those of you who have a podcast who need to argue this for internet clout, or need to defend those discussed here because you have access and want to keep it. Get your clicks, your likes and subscribes, your access, your clout. I could not give less of a shit. I give a Luke Walton level of shit about it, so you do you.
This organization is a soul-sucking, apathy-inducing freak show of mismanagement, a complete dereliction of desire from those on high who are paying and paid to maintain a profession sports franchise in Sacramento. This current version of the Kings is an insult to everyone who ever went to a rally to save this franchise, who bought a ticket to a game, who routinely defend this current ownership and management group despite logic screaming in their face to do otherwise. Now, 99% of the men and women responsible for this team are good people. They're Sacramentans, by birth or transplantation: they're fathers and mothers, sons and daughters, diverse in opinion and background and as long as they aren't embezzling money from sponsors or being credibly accused of sexual assault, I have no issue with them personally. Professionally, however, the combination of this current group is unrivaled in their miscalculation of even the most basic principles of a modern franchise. The laundry list of blunders is dizzying in length and variety, and somehow still grows longer by the day.
Vivek once preached about an NBA 3.0 coming to Sacramento: a brand of basketball on the cutting edge. He spoke of secret sauce, he teased radical ideas that while not necessarily sagacious, were at least titillating to the imagination of fans on what the future might hold. Ranadive even staked some reputation and wrote an entire book on "How We Succeed by Anticipating the Future€"Just Enough" and then went out and trusted a cavalcade of know-nothings and swindlers before settling on a man who had nothing to lose but, well, his entire reputation in a city he was beloved in. Now, seven years past these promises, the Kings aren't looking into some crystal ball, they aren't staring a graphs predicting the trends of tomorrow. The Kings aren't even viewing basketball from the ideas of the present day. You can spend ten seconds reading about their tiny scouting and analytics department and look at their draft history for irrefutable evidence of that. This organization's direction of sight towards basketball could only accurately be described as stuffing a window to the past up their very own ass. Yet somehow, they remain this unwavering blase level of confidence, all while building a team that wouldn't compete in 2010, much less 2020. This isn't to transition blame to the players. They work their asses off mostly, they take their shots and the chips fall where they may. The men who picked them, who attempted to arrange them into a winning unit, they are the only ones holding the blame.
I've met Vlade Divac, on more than one occasion. He is a good man, a kind soul and someone who I will always admire. When the time comes for his tenure with the Kings to end, and later when attempts are made for that time to be accurately assessed, the dysfunction, drama and overall aversion to any modicum of success will cast a black cloud across his legacy and that of the Kings for more years that he was ever a success in Sacramento. He will be viewed, unfortunately but rightly, as the greatest mistake in this franchise's long history of screw-ups. He should have been assigned a new position within the franchise after a single season with the Kings. His reign as general manger has routinely set the franchise back years and a man who deserves to be praised for the rest of time in Sacramento for his contributions on the court, will be instead celebrated for his departure. The management under Divac has ran off coaches, taken endless risk with zero reward within the draft, been beset with personnel issues from various staff and preached patience long after the smoke choked out any hope that lived in the basement the Kings have resided in since the Bush administration.
The sins of this franchise and the decisions of the ownership and management have never been more prevalent than right now. With four months of preparation and a solid chance at a playoff berth, the Sacramento Kings came in woefully unprepared for the task at hand and were bushwhacked by teams that were injury plagued and unimpressive, but prepared. Four months to focus on the task at hand, everyone locked away with opportunities to learn and grow and scout and in 96 minutes, the hype from this fandom is blown a part again, maybe for the last time. Probably not. I take exception to just about everything Luke Walton said on Monday about this really just being a chance to work for a month and boy howdy isn't it nice to be here. This would ring true for a team like the Suns, who had all the possibilities of making the playoffs as I do of making the roster for the next Olympic hockey team. Except, the Suns have come out and kicked some serious ass. Their young star center has attempted to expand his range, their young guys are out there working and cohesive and they're winning. They beat the very team that the Kings will play Tuesday, a playoff team with one of the brightest young stars in the NBA. The Kings, who felt disrespected, voiced their frustration with it and vowed to prove their worth, were more prepared to go fishing than they were to play basketball at a high level. They huffed and puffed and when the chance came to focus that energy into something, they got blown out in back-to-back games. Players have bad games and accidentally order chicken outside of their bubble: that can be expected. But nothing about this team screams anything but a lack of planning. Their faces show it, their play shows it, their coach's glassy fucking stare into the abyss shows it.
Here's the worst part. The fandom has been in worse spots. They rallied, bought billboards, rented custom wrapped RV's and drove across the country to various stadiums, refused to let this team disappear. They showed the NBA that it was worth it to keep this team here instead of moving to a massive media market. They convinced rich people to make risky decisions in uncertain financial times. They showed up, again and again and again and as a reward, this ownership group proudly exclaimed "This is your team!" Now? Where do everyday people turn to, to have a voice for their frustration? An independent blog? Brushed aside as a loud minority. A singular billboard? Though well-meant, will not draw attention, as already seen. A rally? In this pandemic? No. This might not matter for a season or so with the current state of the country, but their only recourse seems to be: not showing up. Fans, that refused to stand down in the face of first and goal, that showed up to prove this team was worth believing in even during the most embarrassing displays of professional sports management and now, the talk around town is to leave the team they love behind. Stay away long enough and maybe the obvious things will be made right. Maybe if enough people show their distaste and apathy they'll give someone else a chance to muck it up. "DoNt gO tO GaMeS iF yOu DoNt LiKe iT" is both the most logical thing to do and the most ass-backwards movement imaginable for the people of this city, fans of this franchise. But, after everything they've been put through, truly when else should change be expected?
Is this really it, Vivek Ranadive? Various minority owners? Is this the vision you had when you bought into this franchise and convinced a city to buy into you? A franchise without the managerial acuity or coaching talent to handle vying for the eight seed with four months of lead time, who preaches patience to those who still tuned into blowouts after 14 years of disappointment?
I chanted Here We Stay after the buzzer sounded on those nights where everyone else on Earth knew the Sacramento Kings were finished. My signature rests on the banner that says "1985-Forever". I stood in the crowd the day it was professed that this team was "our team". If this is really it, if this is the Kings 3.0 we were promised: I don't want it.
Nice arena though.
When: Tuesday, August 4th - 11:30 am PST
Where: HP Field House, ESPN Wide World of Sports Complex, Kissimmee, FL
TV: NBCSCA
Radio: KHTK Sports 1140 AM
For Your Consideration
What do we want to say about the game at hand? Do we really need to rant about Luka Doncic, a boy wonder who the Kings still wouldn't have selected if Marvin Bagley had refused to reclassify back in high school? He's a model NBA superstar, infinitely likable and marketable, with more talent and production than most players in Kings history. I'll leave my fleshy cage someday and pass to another realm of existence still mad about it. That isn't fair to Marvin Bagley, a kid with the insurmountable pressure of coming into a franchise with more losses than any other in NBA history, to a fanbase that knows in their collective soul he should never have been put in that spot. He should be elsewhere, flashing his massive potential, busting his ass and hyping the hell out of any other franchise in the NBA, but instead he came to a franchise with a fanbase so ravenous for wins that they had those that would cannibalize their own picks for a spot at the post-season. I don't blame the fans for their general dismay and malcontentedness. I don't blame Bagley for his frustrating false start to stardom either. This isn't his fault.
The Kings are going spend 48 minutes of basketball Tuesday morning reminding you of why management and the coaching staff should both be walked out of the bubble before closing time at the local Kissimmee travel agency. Even in the event of an improbable victory, they'll show their limits as a team. I will root for DaQuan Jeffries, because I like DaQuan Jeffries and I like his style of play. I will also spend the day wondering why the hell this franchise needs to depend on one of their two-way contract players to provide energy for them. I love De'Aaron Fox and believe in his potential and will still have to think about what kind of stud he could be with a secondary ball handler zipping him passes from three-quarters of a court away while his unparalleled speed puts him far ahead of defenders. Remember Lebron-to-Wade outlets? I wonder what that would look like with another 5 years of chemistry on top of it. I wonder it every single time the Mavericks show up on the schedule. You win championships with stars, you make money with stars. Historically, the Kings have been allergic to doing either. I digress.
The Mavericks are a great, young team that has a fantastic coach and a large championship window that they should be busting open very soon. The Sacramento Kings had a decent-sized playoff window this year, maybe only this year with the current roster and coaching staff. Instead of preparing to finally end one of the longest streaks in professional sports history, they're using it as time to be encouraged that they're even there in the first place. Coach Walton on Monday proclaimed, "This is an unbelievable opportunity and we get a month of work in together" - it's just too fucking bad I guess that he didn't realize that a spot in the post-season was in the balance.
You've put up with enough of this. My writing and this franchise.
Prediction
Winners win. Losers lose.
Kings: ?, Mavericks: !