Kings vs. Magic Preview: Bippity-Boppity (Please Don't) Boo
The Kings are fighting for their playoff lives in the most Magical Place on Earth this afternoon against the.... oh... oh no.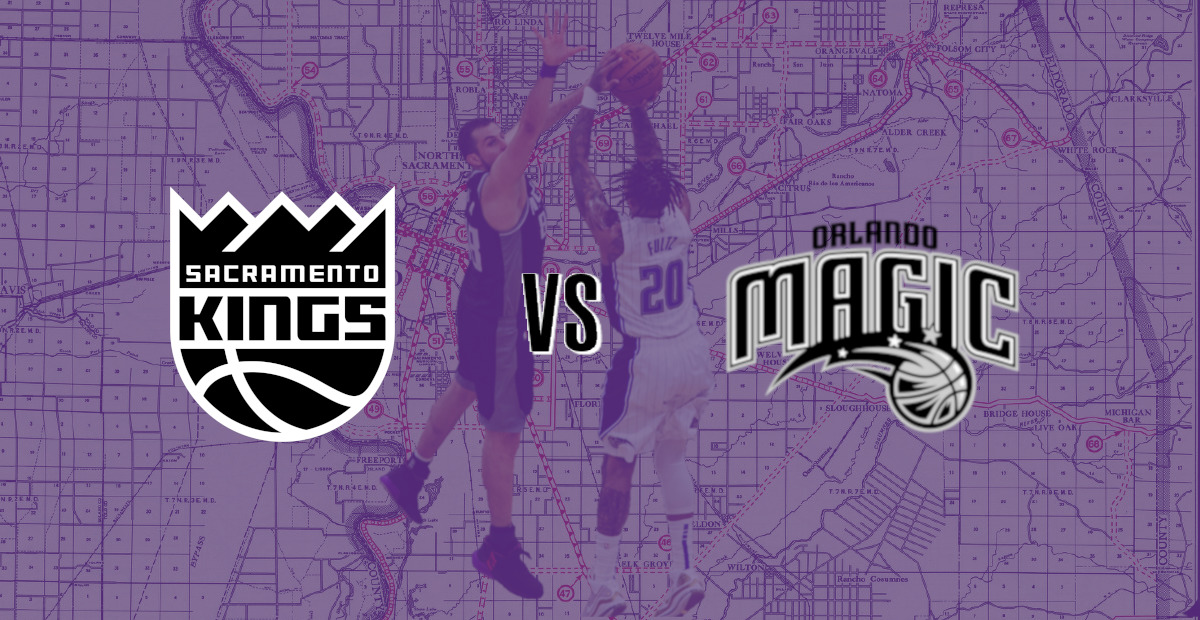 Hmmm, so, is this playoff thing even all that cool? I mean like, sure, the point of pro sports is to win a championship and all, but maybe we just, I don't know... Maybe we just let it come to us. Stop chasing it and maybe, bud, championship love will just appear when we least expect it? No? Alright then, on with the preview. So if you missed it, the Kings spent most of Friday night exploring new ways to make their fans suffer, like giving up 19-0 runs right out of the gate and wasting a career night from De'Aaron Fox in a frustrating, disappointing 129-120 loss to the undermanned Spurs. Missing three of their top four scorers, the Spurs outplayed and outclassed the Kings every which way from Sunday, which coincidentally might hold the final lifeline for the Kings chance at a playoff birth. Facing off against a Magic squad just trying to keep their hold on the seventh seed, this game is essentially a must-win for Sacramento who is now four games back of the eighth seed with seven to play. I would make a joke about this being an easy game considering magic isn't real, but as a Kings fan, I've seen my hope disappear into thin air enough times now to know I should just keep my mouth shut. Let's talk Kings basketball!
When: Sunday, August 2- 3:00 pm PST
Where: HP Field House, ESPN Wide World of Sports Complex, Kissimmee, FL
TV: NBCSCA
Radio: KHTK Sports 1140 AM
For Your Consideration
So lets get this little fact out of the way here: the Orlando Magic are a good basketball team. Not just lucky, not barely competent for an Eastern Conference team - they're good. Led in scoring by All-Star Nikola Vucevic and Evan "I Swear I Say Don't Google His Last Name But Someone Always Ends Up Doing It" Fournier and directed by the great underdog story in Markelle Fultz, they were a team that sometimes struggled to gel on the offensive end but knows how to lock down on defense: before the break they held teams to the fifth lowest scoring in the league and were the tenth highest rated defense. A portion of this success can be given to the emergence of Jonathan Isaac, who led the team in both steals and blocks from the forward spot. He can be absolutely smothering at times to opponents and will absolutely absorb anyone on the Kings that doesn't have a sharp handle on the basketball. Speaking of our back up shooting guard, we could joke about Buddy Hield getting closer to winning a game of golf than a game of basketball on Friday night with his attempts to get the lowest numbers of everyone in the bubble but to actually win in golf, the ball has to actually get into the hole at some point. After a few very solid scrimmage games, Buddy declared the Kings wanted "all the smoke" and then undoubtedly choked when some wafted into his general vicinity. Everyone has bad shooting nights in the NBA, but holy hell was Friday night the absolutely worst time to go cold. Now on the brink of another season of praying for the lottery balls to be kind, the Kings cannot afford anything but a great game from their $90 million man.
This is not to villainize Buddy: the coaching staff has given him a role that is counter productive to him thriving and in ignoring the limitations of one of the great shooters in the league, have set him up to fail. When his shooting is off like it was, giving him the reins to dribble to hell and back isn't going to suddenly get him in the flow. That's on management and the coaching staff, and they carry much of the blame for Friday night's loss as well, with their poor time management and general lack of a defensive plan for any shot deeper than the mid-range. The Magic aren't great from behind the arc, shooting 34% on the season, making them a bottom five team in the league.
The rest of the team aren't absolved for their sins either. Fifteen turnovers is bad. Shooting 31% from behind the arc in a game where they tossed up nearly forty attempts, and in what is supposed to be a shooter friendly gym? Terrible. They had a team where Jakob Poeltl was their big guy and decided not to pick and roll them to death. Some can be blamed on conditioning, sure, but man. What a wasted opportunity. The Kings only have one or two games of wiggle room if any, but with a loss to the Magic on Sunday afternoon, you should really start reading Bryant's writing with some veracity.

Prediction
Buddy Hield comes out dropping a fifty piece. He gives the Magic smoke by lighting the nets on fire and everything is forgiven and we all feel a tinge of hope on Monday morning.
Kings: 124, Magic: 111