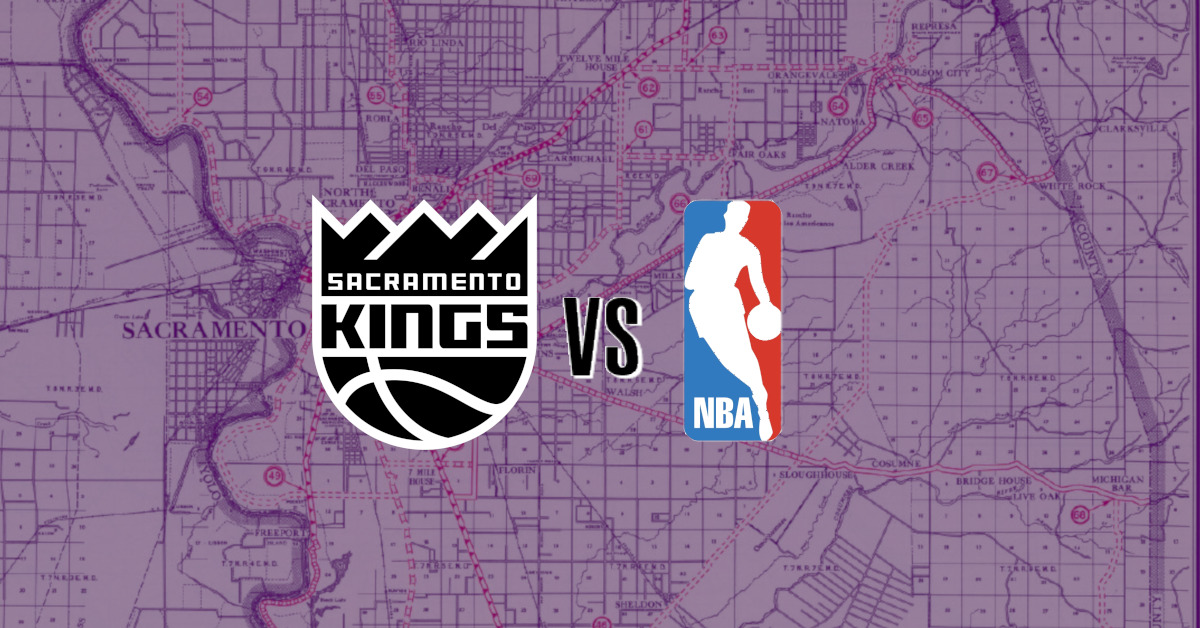 The Kings have lost five straight and are home taking on the Los Angeles Lakers tonight for the very last time this season! While the Kings have casually cruised to the third worst record in the Western Conference recently, the Lakers have clung in desperation to their slim lead on the seventh seed in the West, like an old bag of bones wresting at his sheets, fighting against inevitability during his final breaths in the seventh nicest room of his once proud, now dilapidated, seventeen room mansion. The Lakers as we have come to know them, are finished. The Lakers as Lakers fans have come to know, have never existed. Both of those realizations are finally at hand.
Let's talk Kings basketball.
When: Wednesday, January 11th, 7:00 PM PT
Where: Golden 1 Center, Sacramento, CA
TV: NBCSCA - Mark Jones (play-by-play)
Radio: KHTK Sports 1140 AM
For Your Consideration
Bad At Love: So, as pleasant as it is to hear the weeping and gnashing of teeth in Tinseltown, I'm also not suddenly going to drop my current task at hand with the Kings. They're terrible. They're a Chimezie Metu buzzer beater and two clutch De'Aaron Fox free throws away from having lost eight games in row against mostly COVID and injury wrecked teams so, they're not suddenly getting praise heaped upon them because something worse and more outward repugnant came into town. This isn't American politics for god's sake.
The Lakers, unlike most teams the Kings have played, are out only a couple of players for tonight contest; Kendrick Nunn, who has done nothing for the Lakers this season, is still out for with an injury. Anthony Day-to-Davis, is still out with a sprained MCL. Outside of that, the Lakers are raring to go. Russell Westbrook is grumpy about reporters calling him a point guard, Carmelo Anthony is certain to be wine drunk and extra shot happy being this close to Napa and all. Hey, want to hear something insane? The Lakers are #1 in the league in pace. That's the only stat I'm going to give you today. They're #1 in the league in pace. A team with De'Aaron Fox leading the charge has to be electrically prodded some nights to get into the Top 10 in the category, but the Mall Walkers of America are top of the heap. I can only assume this is due to wights and ghosts being imbued with apparition and fast traveling capabilities if they've sold enough of their soul to Warner Bros.
Lakers fans might fill up G1C tonight, their team might even win the game, but they'll never know the warmth of their family's pride or see a true look of admiration from a child's eyes.
A Thing To Read, Watch, or Do
Read, This Tweet from Music Superstar and Lakers Fan, Halsey:
You think you can hurt me? I'm a Laker fan.

— halsey and1 (@halseyandone) January 10, 2022
Now, 99.9% of the time I'm going to take this section serious and give you some healthy alternatives to watching the soul vacuum that is the Kings franchise right now, but today, today is that .1%, bud. Read this, and gaze upon the level of up-your-own-assitude you'd have to have to feel like you're invincible because your weather and commercial opportunities afford you the chance to constantly recruit aged stars looking to coast for the rest of their careers. Like many, I took this at first to be that she was pained watching a team that won a championship during the same pandemic that we're still currently in, but turns out, it was stupid in a much more regular, goofy ass Lakers fan way. LA brain is terrifying. This is your anti-moment of zen for today.
Prediction
Lakers fans drive home tonight and wonder if anyone has ever truly loved them.
Kings: 118, Lakers: 106