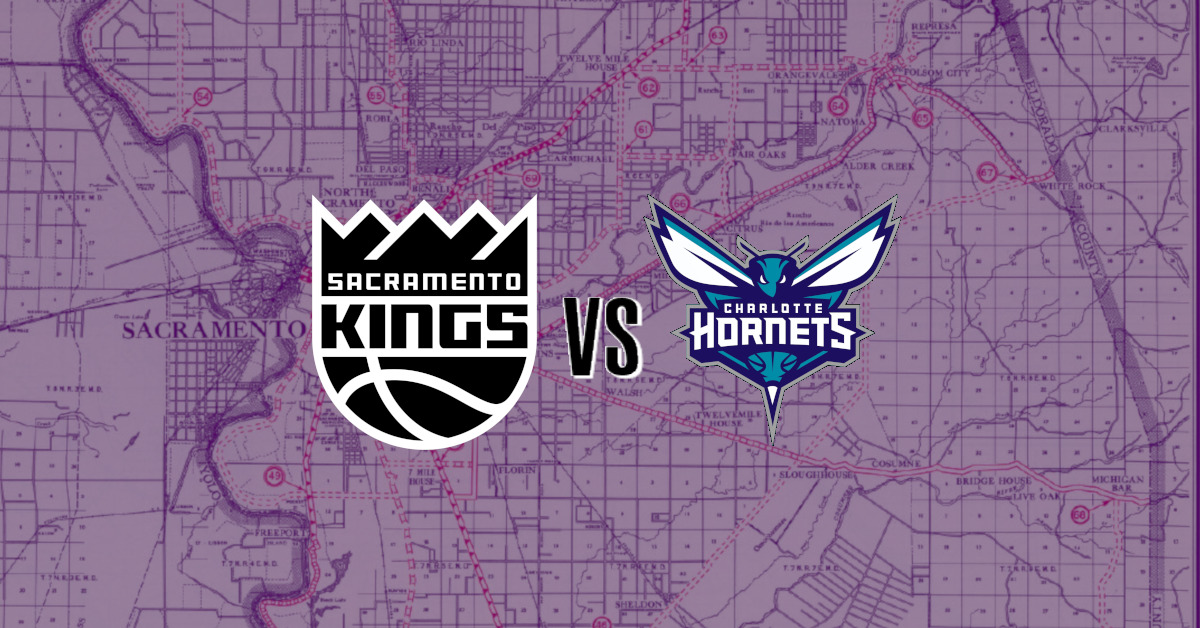 The Kings are 5-3 in the Alvin Gentry era, they're sitting pretty in the 10th spot in the West and that uneasy urge to believe is bubbling up again in the guts of the fan base, so of course, the Kings are due for a let down game! Do I have just the team to do it? Missing their star player and key reserves? Check! Losers in five of their last six games? Check! Terrible defensive team? There literally isn't a worse team in the league at that end of the floor.
Wait a second - have the Kings previously beat the hell out of them this season? Check!
The Kings are playing the Hornets tonight! Grab your pompoms and your barf bags, everyone! You'll be needing at least one of them!
Mr. Monte's wild ride continues!
When: Friday, December 10th, 4:00 PM PT
Where: Spectrum Center, Charlotte, NC
TV: NBCSCA - Kyle Draper (play-by-play)
Radio: KHTK Sports 1140 AM
For Your Consideration
Stingers Down: The Charlotte Hornets are doing this really fun thing this season where they commit one-thousand percent to one end of the floor and then just dare other teams to keep up, pulling that rare combo of being the highest scoring team in the NBA and giving up the most points to their opponents in the league as well. Even during their recent 1-5 skid, three games of which they were without Lamelo Ball, the Hornets averaged 124.5 per contest, which is 9.1 points higher than their season average. They're all the way in on turning their games into track meets - running at the third fastest pace in the NBA.
So what's changed with the NBA's health and safety precaution taking away a good chunk of talent? Well for one, the Hornets have been starting five forwards the last few games, running out a line-up of Cody Martin, Gordon Hayward, Kelly Oubre, Miles Bridges and Nick Richards. That's 4 small forward/power fowards and a center. I absolutely love it and if I'm being honest, it hasn't worked half bad. Sure, they don't have a large sample size or anything but... the played a healthy Sixers team twice in a row and lost by a combined seven points. Throw in the Kings playing small and Richaun Holmes being out the next few games with a laceration to his eye? This is something that could work for Charlotte. The maximum chaos dream for today would absolutely be getting to see Gentry running four guards out against the all big line-up of the Hornets - but the Kings are rarely that fun (or keen on doing things that I think are funny).
Let's see here, what else are we going to see tonight? James Bouknight has been getting time with all of these absences and we'll get to see him confront the man who has haunted his dreams since Las Vegas Summer League, so we've got that going for us... which is nice. Overall, this game is going to be decided by De'Aaron Fox and Tyrese Haliburton. If they can replicate the kinds of performances they had on Wednesday night against the Orlando Magic, the Kings will be in good shape. If they revert back to taking turns on which game would be theirs to command... this Charlotte team is still talented enough to whomp Sacramento.
Happy Friday, all!
Prediction
The Hornets need guards, the Kings need forwards, so they strike up a deal to switch around the teams for tonight's game and Mile Bridges scores 35 for Sacramento to fend off Buddy Hield's 28 with 7 three's game for Charlotte. De'Aaron Fox has a game sealing block on Charlotte's Davion Mitchell with a few seconds remaining.
Kings: 131, Hornets: 129