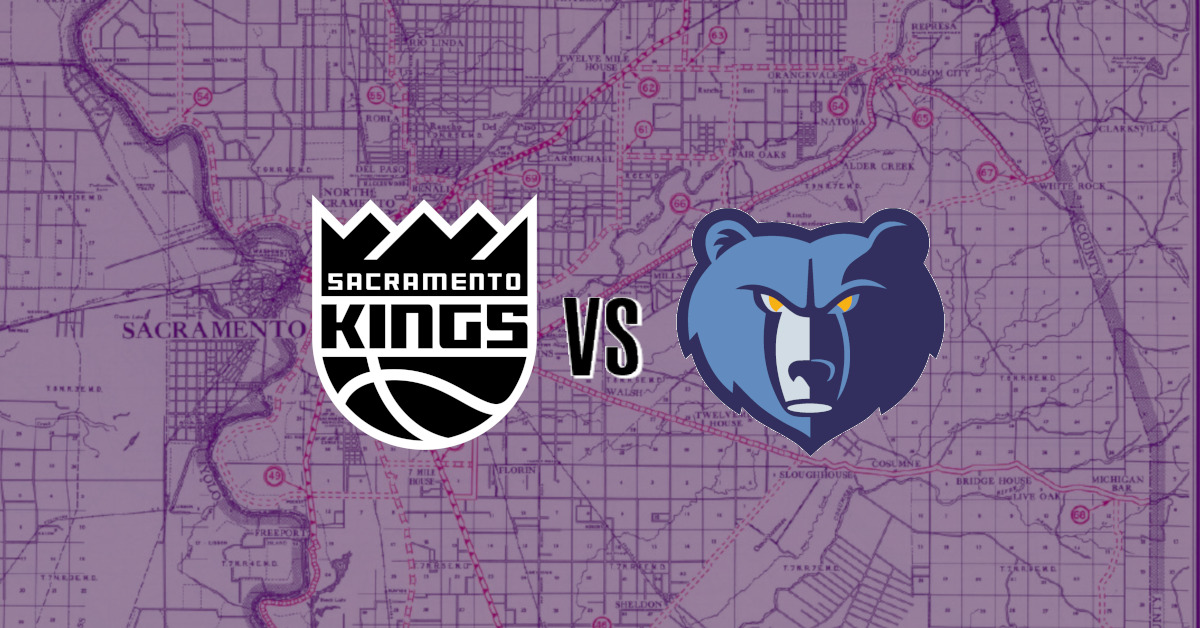 The Sacramento Kings have left the storm battered confines of home and branched out for a quick two game road trip to a couple of Western Conference rivals. First up? Third best team in the West, winners in ten of their last fourteen contests, the Memphis Grizzlies. Can the Kings avoid a New Years Day hangover, in hostile territory, and stretch their win streak to three whole games?
Let's talk Kings basketball!
When: Sunday, January 1st, 5:00 PM PT
Where: FedEx Forum, Memphis, TN
TV: NBC Sports California
Radio: Sactown Sports 1140
For Your Consideration
Storm Warning: Alright, it's New Years Day, the power just jumped on at my house after we spent the whole of the Eve in a chair-flipping, wreath-tossing vortex of sound and the smell of brunch bacon just hit the air... We're making this one short.
Hey remember the Kings beating the Grizzlies early this year? The Kings had an 11 point lead with 2:19 left in the game, then Ja Morant scored six of his twenty fourth quarter points, the Kings turned the ball over time after time and wound up having to hold on for dear life on their way to a four point victory? Remember that?
Kings can't do that tonight. I'll go way out on this storm-weary branch and wager that both of these teams are better now than they were on November 22nd, with all their pieces gelling, the stars healthy (healthy-ish in the case of Sabonis) and the surprises all done and spent. The Grizzlies know the Kings are worthy opponents this time around and not just flashes in the pan. If Ja Morant cares at all about making the All-Star Game, a contest like tonight's, against a guard that could directly siphon votes from his campaign, should be one that's circled on the calendar.
A few things to consider tonight: for all the hype the Grizzlies have around the offensive talents of their team, they're 2nd in the NBA in defensive rating. Yes, they're 9th in scoring and run at the 8th fastest pace, but they're absolute beasts on the defensive end of the floor as well. They're 2nd in blocks, 11th in steals and hold teams to the lowest field goal percentage in the league. Lastly, as more of an eye test thing than a scientific fact, with big ol' boys like Steven Adams and Jaren Jackson Jr. (and David Roddy and Kenny Lofton Jr and Xavier Tillman ad infinitum) the Grizzlies are one of the few teams that can hand the physical strength of a guy like Sabonis.
Okay, that's it. You and Greg were the only two to read this today and I commend you for your sick dedication to this team and this website. You psycho, you're going to get everything you want this year. Get out of here.
Prediction
You (and Greg) get everything you want this year.
Kings: 116, Grizzlies: 113