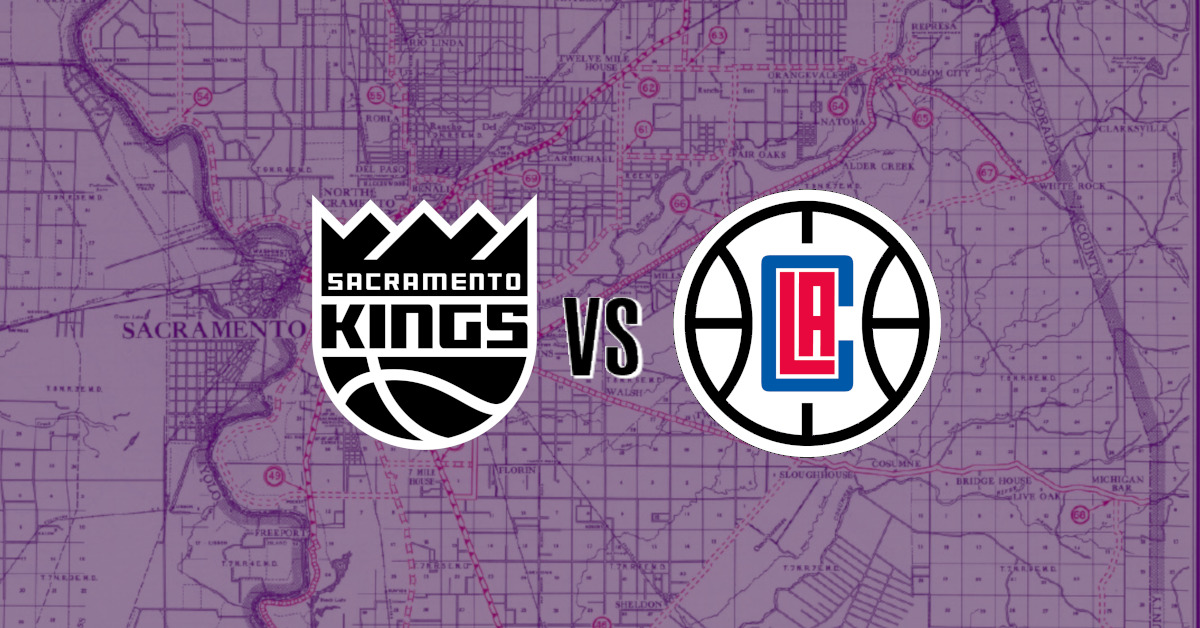 For anyone hoping that I might follow Tim's uppercut of an article this morning with a patented Will Griffith groin punt, I'm going to go ahead and apologize and say that this season just hasn't gotten me pissed off yet. I ranted and raved more than a few times in 2020 - called for players to be traded, coaches to be fired, tanks to happen and the team, well, the team chose another route and they're 22 games in and it ain't going so hot. This isn't time for a victory lap for tankers or any sort of "the apology should be as loud as the disrespect!" flexing because, one, that's lame as hell but also, this season is just 22 games new and while I hate to be THAT guy... the Kings have time to turn it around. Not that they will or that it's even likely, I'm just giving them more time before I start screaming for heads to roll. The West from 5th down is relatively bad and the 8th-10th seed goal is such a wide target that the Kings with feet fully in mouth and heads firmly planted in their own asses could stumble and fall into those aspirations purely on accident. All the larger, systemic issues with this franchise remain and still frustrate the hell out of me... I just don't love this team like I used to and so my heart doesn't break the same anymore.
The idiot who writes 70+ previews, a mailbag every few weeks and does a podcast bi-monthly, trying to say he doesn't care as much as he used to.
The Kings are playing the Clippers today. The Clippers have lost five of their last contests, beating only the Mavs and the Pistons since the middle of November. This is absolutely a get right game for Steve Ballmer's playthings and one would expect the Kings on a second night of a back to back might have some tired legs. Man, I don't know what else to say, let's talk Kings basketball.
When: Tuesday, December 1st, 7:30 PM PST
Where: Staples Center, Los Angeles, CA
TV: NBCSCA - Mark Jones (play-by-play)
Radio: KHTK Sports 1140 AM
For Your Consideration
The Silver Lake Lining: Full disclosure here, I turned the game off at the end of the third quarter last night. Between work and training and holiday stuff, we all have limited time for loved ones and self-care and this team is one De'Aaron Fox postgame pout fest from coming with a California Proposition 65 warning label. I wasn't going to waste any more than a quarter of terrible basketball last night and I have to say, I highly recommend it all the remaining barnacles clinging to the hull of this burning ship. Had some tea, played with my dogs, watched a senile gangster shoot Tony Soprano in the gut while he's cooking dinner... a much better use of my remaining hours on this earth.
As for the game tonight? What do you want to know? The Clippers hold opponents to the 5th lowest amount of points and have the third best defensive rating in the league. They run at the 11th fastest pace, but are in the bottom third in the league in points per game. Paul George is doing everything he can to keep this team afloat without Kawhi Leonard and he's doing so with Reggie Jackson as the second highest scoring player on the team. George will sit this one out, further ensuring a Kings loss. The Clippers are pretty deep talent wise, with lots of "well of course the Kings let that dude go for 30 tonight" potential. Take a look at the stats the Clippers put up and you can see why they're only a single game over .500. You can also see why that would be enough to absolutely blow this Kings squad out of the gym tonight.
Movie Recommendations might be come back soon, or something else, or nothing else. Sorry I don't have more today, but... honestly, I can't give a ton of effort trying to convince you to watch a game that I might not watch either. I like you all too much for that.
Prediction
I burn my tongue on some tea tonight, my little fat dog whines about the diet he's on around 6:45 pm and Tony Soprano pulls through here in the next few episodes.
Kings: 103, Clippers: 101