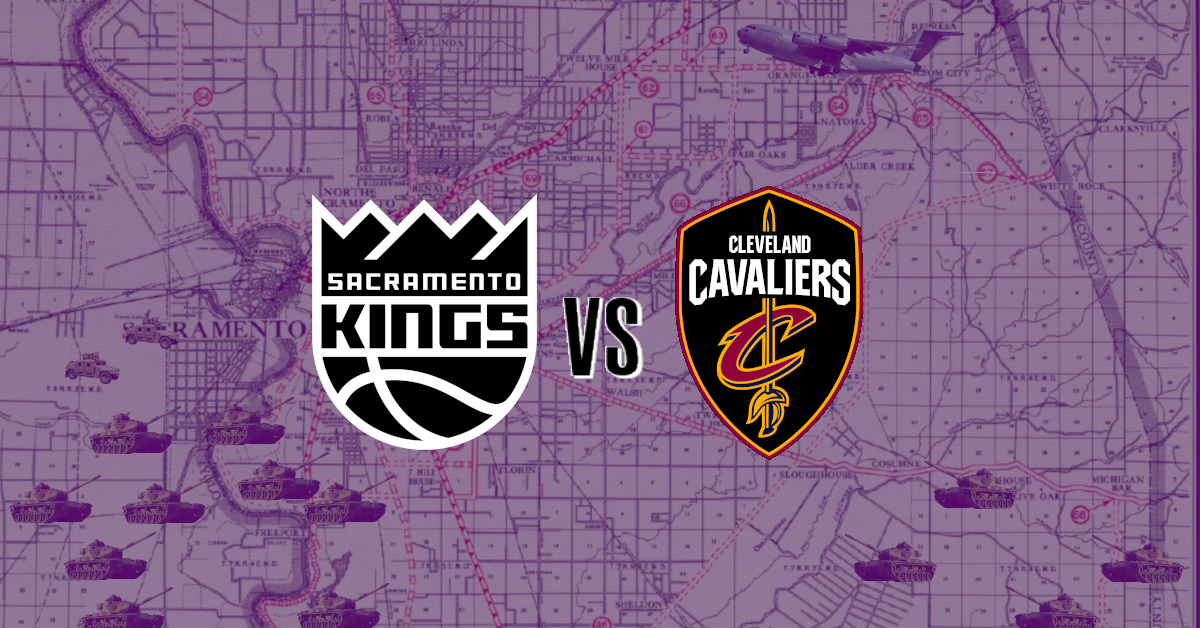 ... And here we go again. The Sacramento Kings have officially gotten through the NBA Trade Deadline with the core portions of the team still in tact, their value buying has netted them components to a deeper bench and Monte McNair remains slicker than an eel in an oil spill. The Kings are out here hedging bets on everything they possibly can and in the meantime have figured out their winning ways again, suddenly just a game and a half out of the "coveted" tenth spot. Excuse me for a second, I have to dab these few tears of blood from the corner of my eyes!
When: Saturday, March 27th, 7:00 PM PST
Where: Golden 1 Center, Sacramento, CA
TV: NBCSCA - Krista Blunk on the call, Kayte Hunter as color
Radio: KHTK Sports 1140 AM
For Your Consideration
The Final Stage is Acceptance: Before I get started I just wanted to thank Tony for filling in these last few games for me. I'm in the middle of a year plus project that requires most of free time during the week and having a trusty laptop go down in the middle of my busiest personal week in 2021 basically spelled doom for preview writing. Tony is a gentleman and scholar and was a great change of pace from the regular ravings of a lunatic.
This was my first time in almost a decade of not having a full day to dedicate myself to the trade deadline and all the happenings and stealing glances of Twitter and TKH during bathroom breaks made for an incredibly frustrating viewing experience. The outcome did too, personally, but more on that in another article at a different time. For now, the Kings have made their bed and are determined to lay in it and no matter how much hairpulling I do, it isn't changing. This is the life of a Sacramento Kings fan much like life in general, I'm going to spend the rest of this season looking for a bit of joy in this ocean of indifference and the crushing reality of things to come. Luckily for us, the Kings are playing fairly well, so that isn't too difficult to find.
The Sacramento Kings are officially getting hot again. Sure, some of this is playing a week schedule or tams that sat key components due to injury, but they're also finally playing their five best players on the floor at the same time and wouldn't you know it? They're playing better. Now is that to say I blame a kid like Bagley for the losing? Absolutely not. Whether it was showcasing him for a trade or trying to get him starters reps that he earned during practice etc. it doesn't change that Bagley didn't pick his role or minutes. Should he start when he comes back? Absolutely not, but he also isn't person we can all uniformly point to and say "he's the problem". He has problems in his game, as does Buddy, as does Fox and Haliburton and Barnes and Holmes. That starting unit didn't cover damn near as well as they should. Now they are. Tyrese Haliburton has come alive of late, both in the box score and on the national highlight reels. ESPN loses Lamelo Ball for a second and suddenly Haliburton is everywhere online - very curious. Fox too has suddenly taken every game personally and reeled off two consecutive games in a row where he could have gone for fifty and gotten national coverage for it. The Kings could reasonable get to that 10th spot - a notion that means very little this year and exactly nothing every other year before the pandemic. It's the lowest bar to clear and the Kings have a chance of clearing it. It's the opposite of what I'd do. But it is what it is and in the meantime, I can still get my kicks on the side with a team like Oklahoma City. It's just a game, right? RIGHT?
Tonight's game against the Cavs is a unique, special affair that we want to give a little of talk time to. For the very first time, the Kings are going to feature exclusively women and non-binary people during the announcing and coverage of tonight's game. Krista Blunk and Kayte Hunter will be rocking the play-by-play and color commentary. Laura Britt and WNBA player Layshia Clarendon will be doing pre and post game analysis and friend of The Kings Herald, Morgan Ragan will be doing the social for NBC Sports California all day today. This is an incredibly gifted group of people and I'm pretty damn excited to see this become a regular feature in future for not just the Kings but around the league. If you're going to tune in to any game this season, make it this one.
Prediction
De'Aaron Fox puts Collin Sexton in the spin zone and finally gets to 50 in a game. Tyrese Haliburton drops 20 and 10 assists and we all have to turn around and get right back on this goddamn hype train.
Kings: 125, Cavs: 114