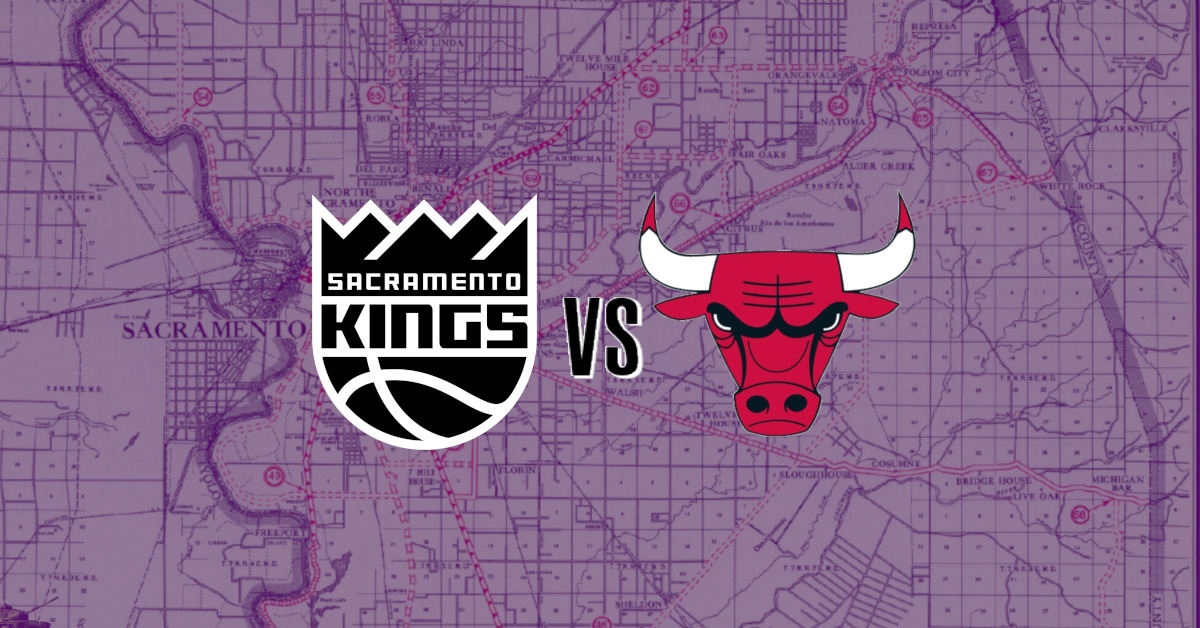 The Kings have lost five in row. The Bulls have won three of their last four. Do I really have to write a preview for this game? No. Am I going to anyways? Also NO! We're going to talk about everything but that!
Let's talk _____ (audience fills in blank here)_____!
When: Saturday, February 20th, 6:00 PM PST
Where: United Center, Chicago, IL
TV: NBCSCA -  Kyle Draper on the call.
Radio: KHTK Sports 1140 AM
For Your Consideration
Chicagoing Down with the Ship: That was a test of loyalty. We are going to talk about the Kings but if you're still here on a Saturday afternoon and reading this, you've passed. Send me your address, credit card number and social security number and I'll send you your free membership hat to my exclusive fan club. Right now it's just my mother and my old college roommates, but you're in too.
The Kings have lost in a multitude of ways recently: going down to the wire against a great team, sitting their star against one of the worst teams in the league then getting bodied anyways, getting bullied by a team of equal talent, getting busted up by one of the best offensive teams ever and then, giving two teammates triple doubles on a team still searching for a consistent identity. Before some of us want to point out that De'Aaron Fox, Harrison Barnes, Richaun Holmes all missed time during this stretch - all of these teams had injuries, save Philly, to at least one of their best players. Orlando was miss their top three point guards, Aaron Gordon and Jonathan Isaac. Memphis was missing Jaren Jackson Jr. and rookie upstart Desmond Bane. The Nets were missing Spencer Didwiddie! Well, and that guy Kevin Durant. Miami has been making due without Goran Dragic. Simple point being that good teams are going to have good players miss games and still be expected to play a competitive game. Even during the Kings run I tried to hedge a bit saying that when the injury bug arrived for the uber-healthy Kings squad it could get ugly pretty quick.
Well the bug has arrived and it's ugly.
So where does that leave us for tonight's game against the Bulls? The Kings and Bulls both share the same the record at 12-16. They're both in the top ten in pace, top twelve in points per game and the bottom four in points allowed per game. Both are lead by electric guards in Fox and Lavine. They're birds of a feather when looking up at them from the ground. Tonight is just a matter of whose crap you have to clean off your hat.
I suspect that one or both of Harrison Barnes and Richaun Holmes will take another game to come back from being dinged up. The Kings can probably afford to have one of them on the back burner, then again, they certainly thought that before their loss at the hand of the Magic too. Okay, it's a Saturday game and I have life to live before my soul gets pulled from my body at 6 pm tonight. That will do for now.
Fun Fact of the Day: Today is the four year anniversary of trading DeMarcus Cousins to the Pelicans. Discuss this amongst yourselves.
Last thing. If the Kings lose this one tonight, I'm bringing back my film reviews. No, not reviewing film of the Kings to suss out why they suck. I mean, I'm just going to have a section where I suggest movies you should be watching instead of the Kings. I'll even do custom art for them so Greg feels pressured to publish them instead of just rewriting a real, decent Kings centric preview himself. Because that's my true joy in life: keeping Greg on edge.
Prediction
Everything I've written becomes moot when De'Aaron Fox scores 52 points and dishes for 10 assists and the Kings are given an honorary playoff spot for his efforts. Yay us!
Kings: 127 , Bulls: 122