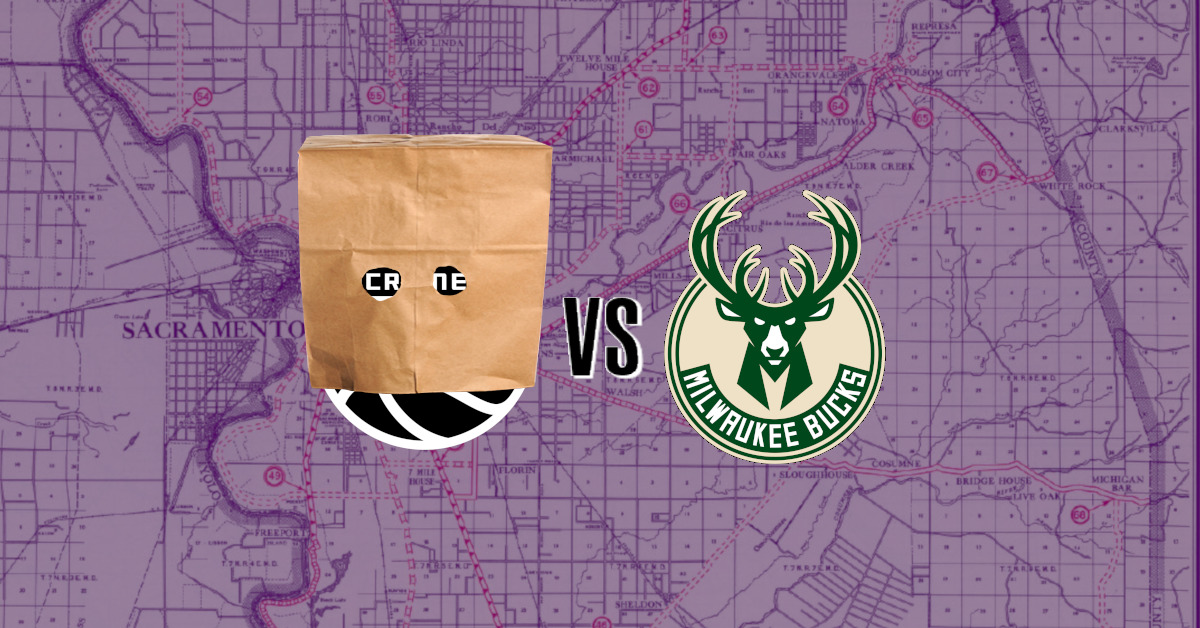 I've tried to hold back some of my feelings towards the Kings this year, stay calm and carry on and let others do most of the yelling and screaming about what's wrong and what's to be done about it. The loudest I got about anything was saying on a radio show in the off-season that this team was a 35 win team in the beginning of the year and 1) there isn't anything special or worthy of that prediction but also 2) come to find out, it was giving them way too much rope to hang themselves this season. They've played like a 35 win team the majority of the year and so I've been fairly content just sitting back and thinking about how simple life could have been in an alternate universe where Sachin Gupta led this team. But, now, after back to back losses to the Rockets and Pistons, my back is snapped. For me, and probably me alone, that was the straw.
A GM held hostage by a mandate he felt he could live up to, forced to ignore the numbers and simple facts right in front of his face. An interim coach weary of watching his team play night in and night out without any level of concern. A team with the defense and reliability of a poorly knitted condom, who unravel as soon as things start getting interesting - with millions of dollars worth of media savvy and ten cents of basketball sense, who play a predictable, heartless brand of basketball, with veterans checked out and young guns downtrodden. You could spend five minutes of any day perusing through our comment sections or Kings Twitter and come away surmising the same issues in Sacramento that Dorothy's friends had traveling the yellow brick road - if they only had a heart, a brain, the nerve.
Somewhere in my head echoes a memory of Vivek Ranadive saying to an electric crowd of diehard Kings fans: "Sacramento! This is your team!" and I've got to wonder:
What the fuck did we do to deserve this ?
When: Saturday, January 22nd, 4:00 PM PT
Where: Fiserv Forum, Milwaukee, WI
TV: NBCSCA - Mark Jones (play-by-play)
Radio: KHTK Sports 1140 AM
For Your Consideration
Say Cheese and Die: Yeah, we're not talking about this game today. The Kings play the Bucks at 4. The info is above. Assume I love Giannis Antetokounmpo. Assume I'm glad to hear Tyrese Haliburton is back and that I'm glad he gets to go to his high school jersey retirement this weekend. Assume I find a way to give the fourth worst defense in the league and absolutely the worst heart of any team in the league a chance to win this game. Assume I'm rooting for them to win. Assume Ben Simmons/Sabonis/Jeremi Grant/Julius Randle are all coming and it will all be okay.
Then remember that saying about assuming and how it makes an ass of you and me and forget about everything I've said previous because being a Kings fan right now already does that!
A Thing To Read, Watch, or Do
Watch, the Oklahoma City Thunder vs. Cleveland Cavaliers (5 pm PT): I'm not sure how many of you actually can, but this is the way to go tomorrow. It starts an hour later, so you get to use all of the daylight to be out enjoying the world and then just as the sun is lowest in the sky, you get to watch two of the best run young teams in the league duke it out. Will, Oklahoma City has an even worse record than the Kings! Well, I said best RUN because, well, Sam Presti is amazing at his job but also, they're all of two and a half games back of the Kings, with a better starting point guard, better future back court, better coach and far, far better future prospects with their picks and flexibility. I'd bet decent money that within two years, the team that everyone hates on for being the epitome of the tank will surpass anything that Sacramento spits out of their mudspun tires. Even better is watching a Cavaliers team, who hit a quick rebuild, drafted incredibly well and are now, even with a myriad of injuries to the team firmly in the playoff hunt, with a young point guard who should be an All-Star, a defensive anchor and future NBA First Teamer, Evan Mobley and a great cast of supporting players. These teams will be favorites to meet in the Finals in the coming years and built solely in the way that Sacramento refuses to acknowledge as a viable option, both as an organization and at times, their fanbase. What'll it be: two young, hungry teams desperate to claw their way out of their last few years of ineptitude or whatever pig piss, cowshit combo the Kings are still trying to pass off as consumable basketball?
[Editor's note: Or if you're not an NBA League Pass junkie just watch the NFL playoffs. Go Niners! -Greg]
Prediction
Shai and Giddey spend their night attacking Rajon Rondo and both end up with big games - Shai with 25+ points and Giddey with a near triple double. Evan Mobley nears a five by five and Darius Garland dishes 12 assists to go along with 30 points. Cleveland squeaks by on a late 4th quarter run.
Cavs: 118, Thunder: 111
oh sure. Kings win too.