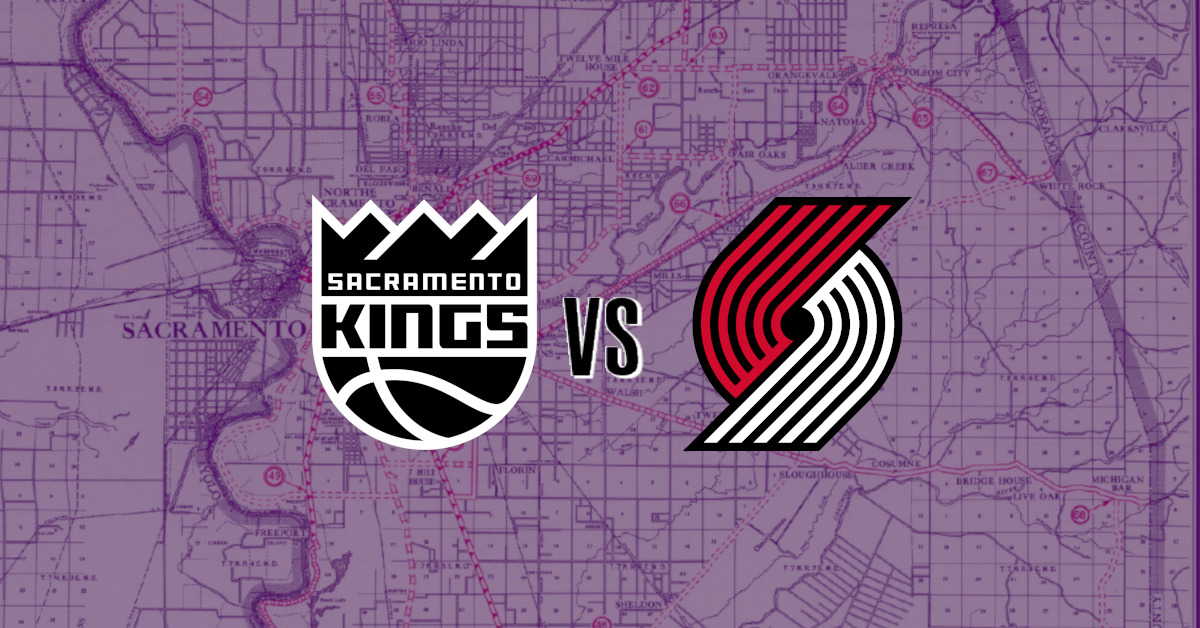 The Kings are on game five of their seven game homestand and are coming off of a back-and-forth win on Monday against a very good Indiana Pacers team which, of course, is to be expected when I write a thousand words about the Kings being hectic and, well, quietly crappy. I'm always happy to pull a little reverse jinx on the Kings but boy do I wish the jinxes had like a 250 word entry fee! It's Wednesday which means the Kings come to Golden 1 ready to duke it out with the Portland Trail Blazers for what must be the 12 time since the start of pre-season. Seriously, I can't lie, I'm pretty tired of seeing Portland on my screen already and there's only so many times that I can write "Dame and CJ good. Harry Giles? Me sad." but damn it, if there's another way I'll find it.
Let's talk Kings basketball!
When: Wednesday, January 13th, 7:00 PM PST
Where: Golden 1 Center, Sacramento, CA
TV: NBCSCA - Mark Jones on the call.
Radio: KHTK Sports 1140 AM
For Your Consideration
McCollum Like You See'em: I don't think we should really spend too much time ruminating on the 26 point smackdown that Portland put on the Kings on Saturday. Did the Kings historically poor defense raise its ugly head in the most hideous of ways? Yes. Can I write a puff piece around the fact that outside of that fourteen point spread in the first quarter the Kings only lost the rest of the game by a total of 12 points? Probably, but I'm also not trying to lie to any of us here by propping up some nitpicked factoids, like Dame only scored 17 points and went 1-7 from deep. A smart, industrious man of capital could turn that into a full article that whips some members of the fandom into inklings of hope of a defensive turnaround. A sad, lazy pessimist like yours truly just sees that the Blazers beat the Kings by 26 and really didn't need Dame to do a damn thing to do it.
The fact of the matter remains that in a season full of question marks, it doesn't take much a query to see that the Kings are playing with fire - a boom-bust offense that cannot overcome the historically bad defense they're playing. Since the turn of the new year, the Kings have given up less than 125 points just once: their loss to Houston on January 2nd. If you're counting along at home, that's five straight games of giving up over 125 points, and it includes a game in which their opponents scored over 130 and another where the team scored over 140. Sure, in those games are also two wins, Monday's against Indiana and January 6th against Chicago and yes, we've seen the Kings can "turn it on" once in awhile. They've even managed to get their pace up into the Top-10 in the league. But the Kings aren't going anywhere without a complete overhaul of the other end of the count. For all the praise they recieved those first three or four games, the Kings have abandoned all guise of playing defense and that scrappy, hustling team that we all saw early on was entirely a mirage. Whatever Rex Kalamian is selling, the team ain't buying. Lastly, This isn't something that the team can brush away as injury issues either - Kings players have missed the 5th fewest games in the NBA.
Tonight's game could see the Kings finally catch their stride. Maybe once again pointing out ineptitude leads to cosmic circumstances that kick of the Kings running away from their defensive woes and towards a more settled standing. Maybe, Buddy Hield needed 11 games to breakout of a shooting slump. Maybe Marvin Bagley is finally getting comfortable and De'Aaron Fox's dunk to seal the game against Indiana really cements to him what being aggressive can do for his game.
Or maybe Portland just waxes the floor with the Kings.
Prediction
No predictions until Buddy Hield makes more than 40% of his three point shots, two games in a row! (So, one down and one to go).
Kings: 131, Portland 124