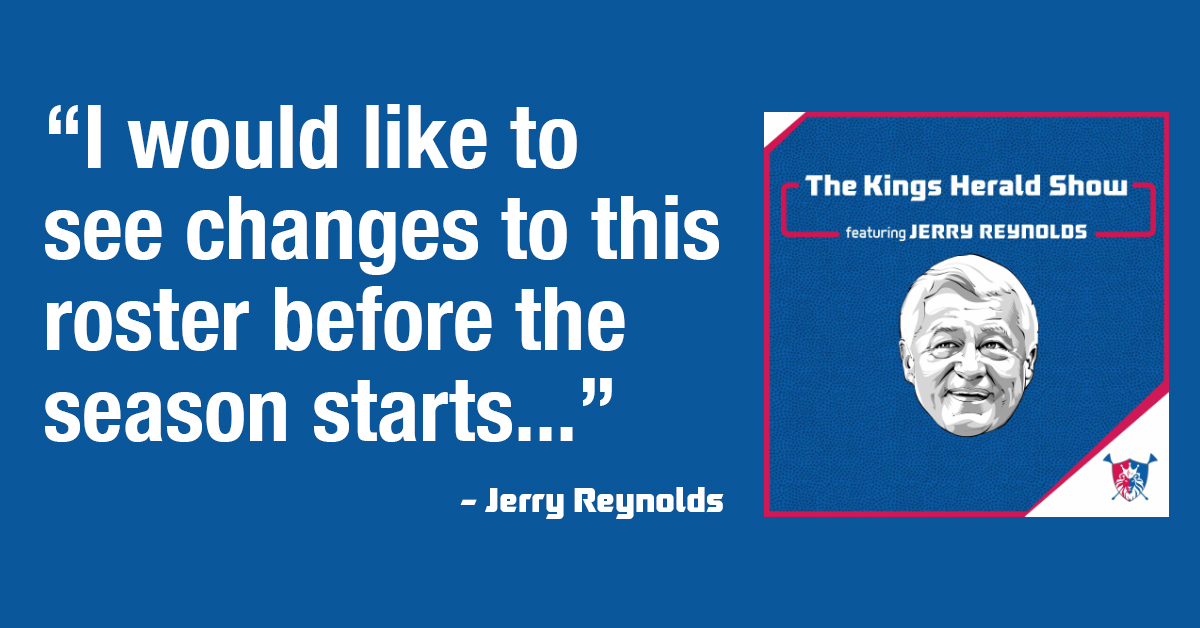 The Kings Herald Show returns with a SUMMER LEAGUE CHAMPIONSHIP (!!!) to discuss.
Jerry Reynolds, Will Griffith, and Tony Xypteras break down Bobby Jackson's run to a summer league title with the young Kings, where (and if) some of these summer league stars fit on the 2021-22 regular season roster, and the work Monte McNair still needs to do to turn the Kings into a real playoff threat.
Timestamps:
(1:30) Jerry Reynolds breaks down the summer league.
(2:40) Jahmi'us Ramsey's emergence.
(4:50) Expectations for Davion Mitchell coming off a summer league MVP.
(13:30) Does Louis King have a future in the NBA?
(16:05) Where does Robert Woodard go from here after a rough run in summer league?
(30:55) On Bobby Jackson's impressive run coaching the summer Kings.
(38:15) Thoughts on the 2021-22 Kings regular season schedule.
(50:20) Has Monte McNair built a playoff roster in the Western Conference?
You can find The Kings Herald Show wherever you listen to podcasts, but if we're missing a platform of your choosing, leave us a note in the comments and we'll get to work. If you can subscribe, rate, and review the podcast on any and all platforms, that would be greatly appreciated, too. It's the easiest way you can support the show!
Apple.
Spotify.
Google.
Stitcher.
In addition to our bi-weekly podcast with Jerry Reynolds, we also record a Patreon exclusive Q+A once a month where Patrons at any level can Ask Jerry Anything. We recorded our Patreon Q+A for July on the draft with Bryant and Brenden from Kings Pulse, and you can find that here. Keep an eye out for our Patreon exclusive Q+A for August later this week!
You can submit questions for Jerry on Patreon, or write your questions in the comments below this post! Or you can just yell questions to Tony or Will on Twitter.
And finally, you can sign up for our Patreon here.
Thanks for listening!