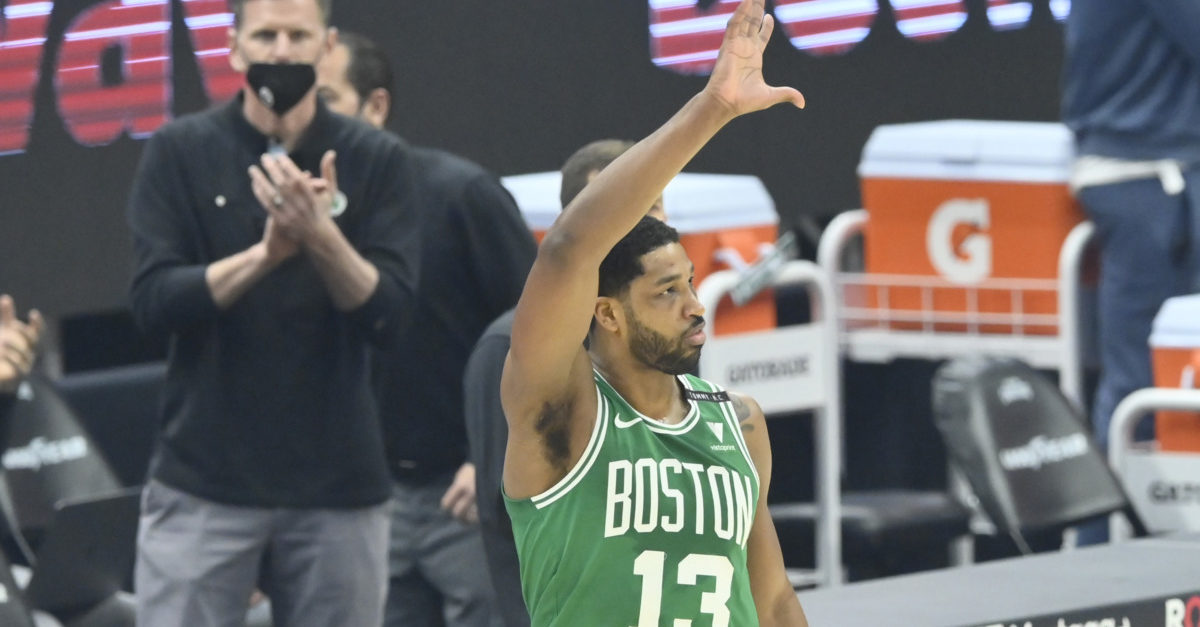 The Sacramento Kings announced that they have completed the trade to acquire Tristan Thompson. The Kings are sending Delon Wright to the Atlanta Hawks as part of the three-team trade.
There had been some speculation and rumors that the deal might have fallen apart, or that the final deal could be different than the initial reports, but from the Kings perspective the deal is going through without any changes.
It remains to be seen if this trade is a predecessor to other moves.
The trade sends away Wright, who was a versatile guard who could do a little bit of everything. But with De'Aaron Fox and Tyrese Haliburton as the backcourt of the future, and with the Kings adding guard depth when they drafted Davion Mitchell, Wright became the odd man out.
Thompson is a rebounding specialist. He has a reputation for defense as well but his play has fallen off in that area in recent years. Thompson is entering the final year of his contract.