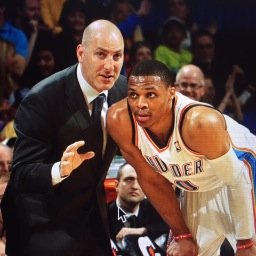 The Sacramento Kings are hiring Rex Kalamian as an assistant coach according to a report from ESPN's Adrian Wojnarowski.
The Sacramento Kings are finalizing a deal to hire Rex Kalamian as an assistant coach, sources tell ESPN. Kalamian spent the past two seasons with the Clippers after lengthier recent stops with Toronto and Oklahoma City.

— Adrian Wojnarowski (@wojespn) November 5, 2020
Kalamian has extensive coaching experience in the NBA, even including a prior stop with the Sacramento Kings during the Reggie Theus era.
Rex Kalamian was an assistant to then LAC head coach Alvin Gentry from 2000-03.

Rex also was an assistant coach in Sacramento from 2007-2009.

He has been an assitant coach in the NBA for 26 years. https://t.co/fzz8i4uRJv

— Brenden Nunes (@BrendenNunesNBA) November 5, 2020
Kalamian was Scott Brooks' lead assistant during their time with the Oklahoma City Thunder, and he had been a candidate to fill the Thunder's head coaching vacancy this summer.
This isn't a splashy name among casual fans, but Kalamian is a coach with a lengthy and respectable NBA resume (his previous Kings tenure notwithstanding), and this move should help fill the void left by Bob Beyer. It's nice to see the Kings add a solid hire to support Walton.