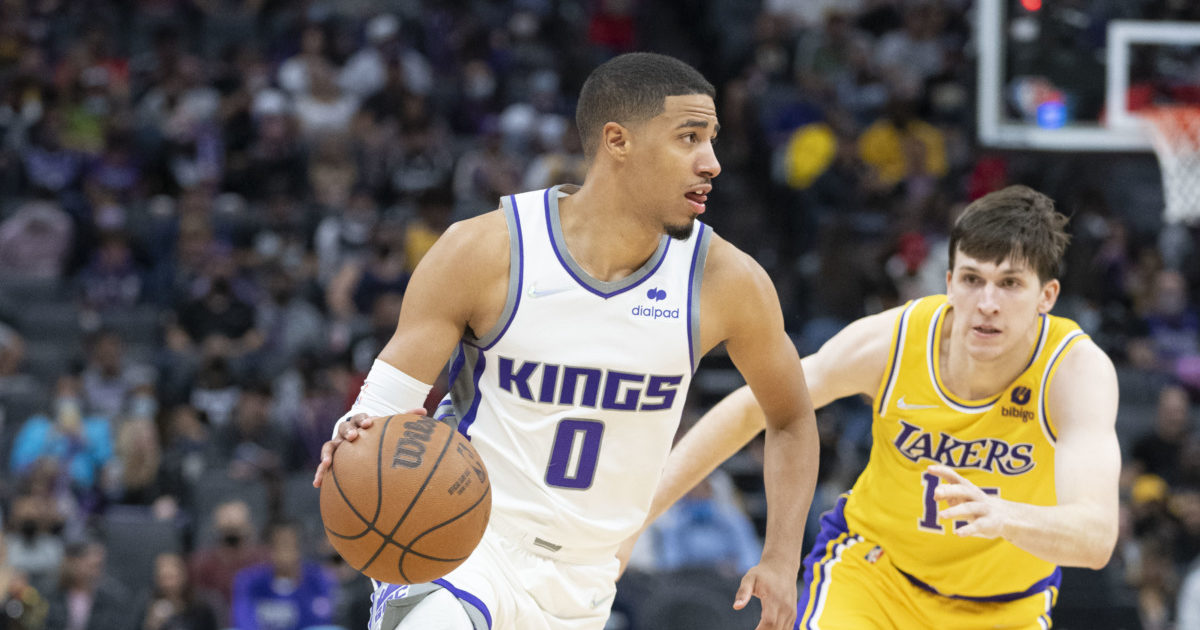 The Sacramento Kings capped an undefeated preseason, defeating the Los Angeles Lakers 116-112. As icing on the cake, the loss meant the Lakers were winless in preseason. Do these thing matter? No. But they're still fun!
Speaking of fun, this game was a blast to watch. Both teams seemed to be playing with regular-season intensity and the crowd energy was fantastic. It helped that the Kings led for a good portion of the game, and we were treated to several outstanding individual performances.
De'Aaron Fox had a team-high 21 points, including shooting 3-4 from the free throw line. He should have had more free throws attempts but the refs swallowed the whistle on several blatant fouls.
Terence Davis had 20 points off the bench, going 6-13 from three. It felt like he made 10 threes.
Davion Mitchell's stat line won't jump off the page but he was everywhere in this game. His defense held up against the likes of Russell Westbrook and LeBron James. Those guys obviously still got their points, but Mitchell was disruptive and made his opponents put in extra effort. It's those little things that add up. And that defensive intensity carried over to the rest of the team, who got some huge stops down the stretch in a game both sides were clearly still trying to win.
We'll have more detailed analysis of the preseason as a whole in the days to come. The Kings now have a few days off before opening the regular season on October 20th against the Blazers.