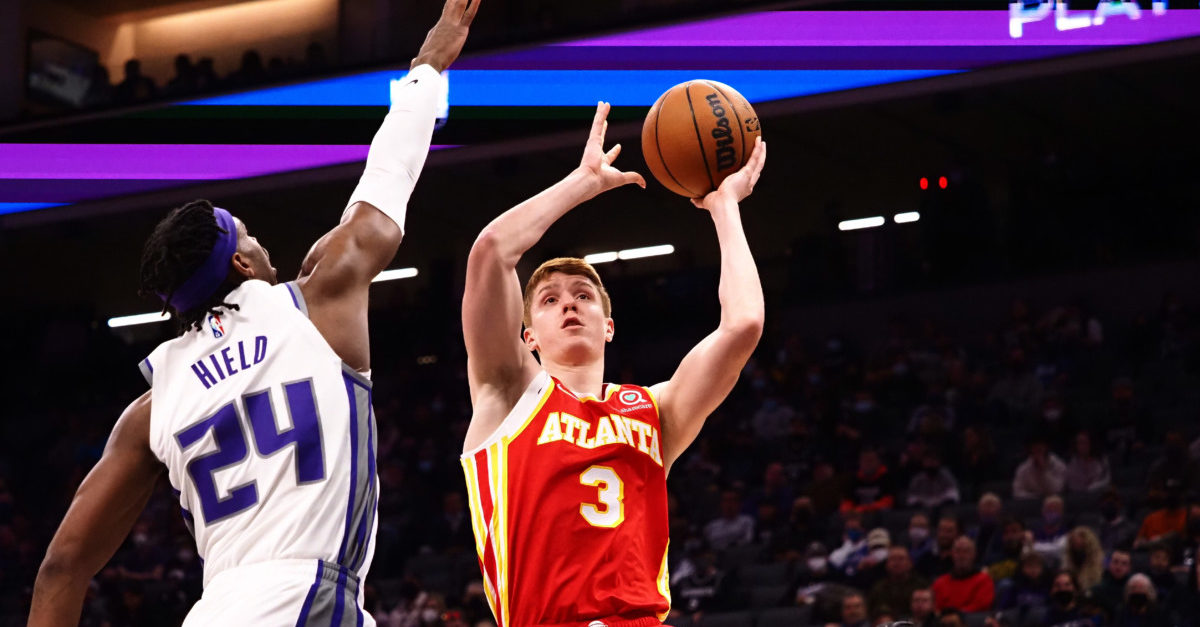 What's left to say about the Sacramento Kings? The Kings, as they have done many times this year, came out flat against an opponent missing many of their best players. The Kings dug themselves out of an early hole, but could never really pull ahead. The Kings allowed a run in the third quarter. The Kings tried to fight back but it was too little too late.
I wrote that summary halfway through the third. I could have written it before the game. It's the same show we've seen all season. The opponents change, the stats vary, but the results are largely predictable.
Tonight it just happened to be the Atlanta Hawks.
Let's get into the specifics. The first three quarters should not be spoken of again. They were some of the ugliest basketball the Kings have played all season. The Kings showed some fight in the fourth quarter, but as I said before it was too little, too late.
The real shame of this game is that both De'Aaron Fox and Tyrese Haliburton were fantastic. Fox had 30 points, 6 assists, 2 rebounds and a steal, and was dominant in the fourth quarter. Tyrese Haliburton had 24 points, 2 assists, 5 rebounds, and 3 steals. For all the questions of how these two can fit together, this game gave us answers. The problem was the complete disappearing act of the rest of the roster and a complete lack of defense.
Buddy Hield was the only other Kings player to score in double figures, finishing with 11 points. Buddy put the nail in the Kings coffin with a late three that missed absolutely everything. Complete airball.
None of the Kings bigs could get going. Clint Capela and Onyeka Okongwu stifled Sacramento inside throughout the game. They each finished with two blocks but felt like a far bigger impact.
Kevin Huerter came off the bench for Atlanta and picked apart the Kings defense, finishing with 25 points, 11 rebounds, and 5 assists. Aside from Huerter, the Hawks won as a team. All five starters scored in double digits. Cam Reddish had 18 points, and Delon Wright had 15 in his return to Sacramento. It was easy to forget that the Hawks were without Trae Young, Bogdan Bogdanovic, and John Collins.
Watching Kings games at this point in the season feels like a waste of time. The losses are predictable not just in the outcome, but in the way the game will play out. I'm tired of watching the same old thing, but at least we got a nice showing from Fox and Hali.
The Kings next game is on the road against the Denver Nuggets on Friday.