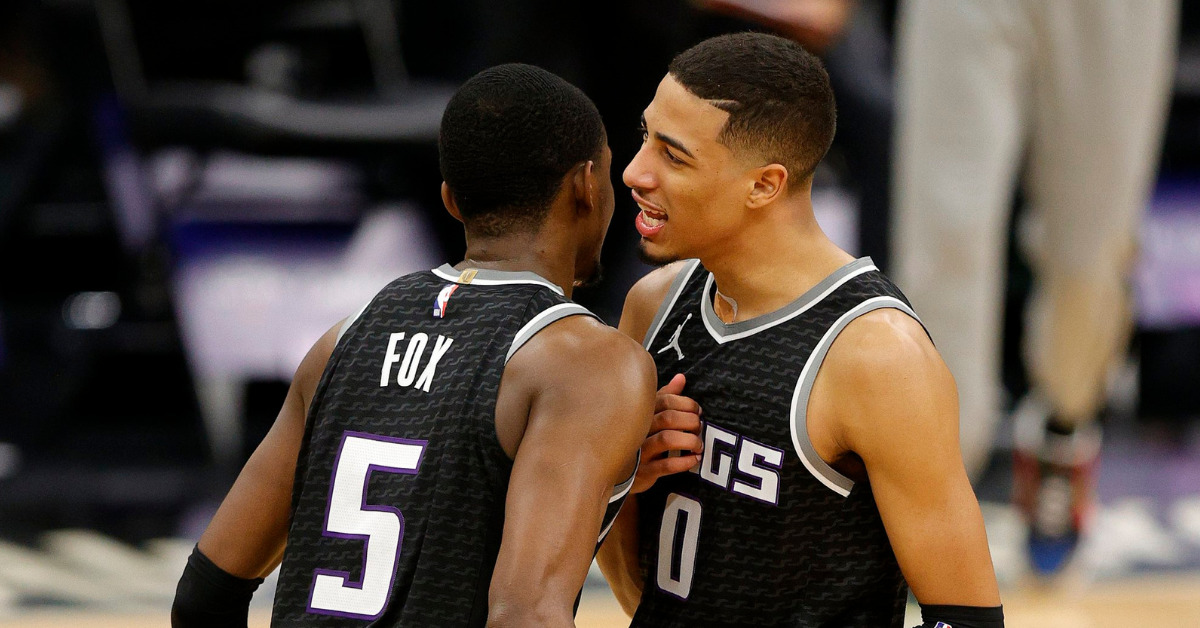 ESPN has released their annual 25 under 25 list, in which they rank the top young stars in the NBA that are under the age of 25. The premise is that the list is based on potential, rather than production thus far, but ultimately is just an average ranking based on the opinion of Bobby Marks, Kevin Pelton, and Mike Schmitz.
In a ranking of young players with great potential, it's no surprise that the Sacramento Kings would be represented by De'Aaron Fox and Tyrese Haliburton, their young back court of the future.
Fox landed 6th in the overall rankings, with Mike Schmitz saying the following:
Fox is one of only seven players in the NBA averaging at least 24 points and 7 assists per game as the leader of a Kings franchise that finally appears headed in the right direction.

As I outlined last year, the game has slowed down for Fox -- he's striking that balance between using his blazing speed and taking what the defense gives him. According to Second Spectrum data, Fox generates the fifth-most points per chance on drives. He's also posting a 70% effective field goal percentage on shots in the restricted area.

Once he can get his 3-ball above league average, Fox will be close to unguardable.
Tyrese Haliburton has been having a strong rookie season, yet I wasn't sure if it would be enough to land him in the top 25. I was pleasantly surprised to see him at the 21st spot in the rankings. Kevin Pelton said the following about Haliburton:
The No. 2 player in my projections for the 2020 draft has lived up to that billing despite sliding to 12th on draft night.

If anything, Haliburton has exceeded expectations with his knockdown outside shooting (42% from 3-point range) and ability to create out of the pick-and-roll -- areas that were supposedly concerns. Remarkably, Sacramento's 1.04 points per chance on Haliburton pick-and-rolls rank him in the 80th percentile among ball handlers with at least 250 such plays, according to Second Spectrum tracking.
You can find the full list in the link above, but it is behind the ESPN+ paywall.
Last year De'Aaron Fox was ranked 15th, and was the only Kings player to make the list.