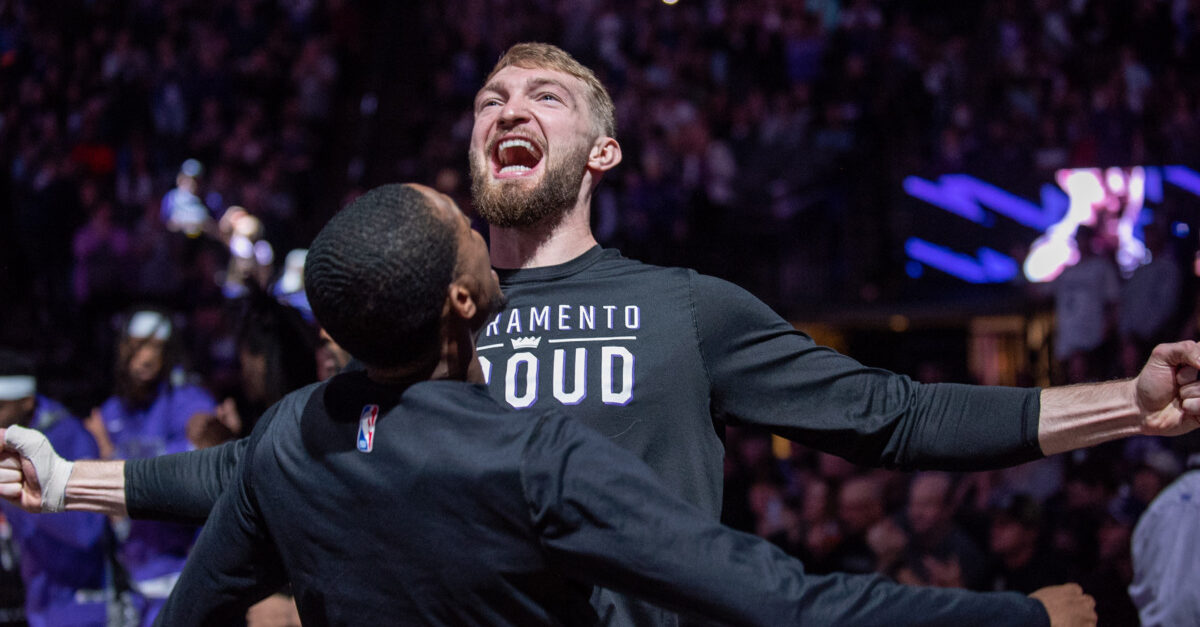 Sacramento Kings stars De'Aaron Fox and Domantas Sabonis were both named to 3rd Team All NBA, as announced today on TNT.
De'Aaron Fox enjoyed a breakout season, averaging 25.0 points, 6.1 assists, and 4.2 rebounds per game while shooting a career high 51.2% from the field and 32.4% from three. Fox also played noticeably better defense throughout much of the season, and became one of the league's best late-game players, earning the NBA's inaugural Clutch Player of the Year award. Fox was also named to the NBA All-Star team for the first time in his career.
Domantas Sabonis also had an incredible season, and was the key cog to the Kings offense throughout the season. Despite playing most of the year with an avulsion fracture in his thumb, Sabonis still averaged a league-leading 12.3 rebounds per game, along with 19.1 points per game (second highest of his career) and a career-high 7.1 assists per game. Sabonis was also selected to the All-Star team, his third appearance.
This honor wraps up an award season full of Sacramento Kings accolades. Aside from the All-Star appearances and the previously-mentioned Clutch Player of the Year award for Fox, Kings Coach Mike Brown won Coach of the Year, Kings GM Monte McNair won Executive of the Year, and Keegan Murray was named to the All-Rookie team.
Congratulations to Fox and Sabonis for their well-deserved recognition!