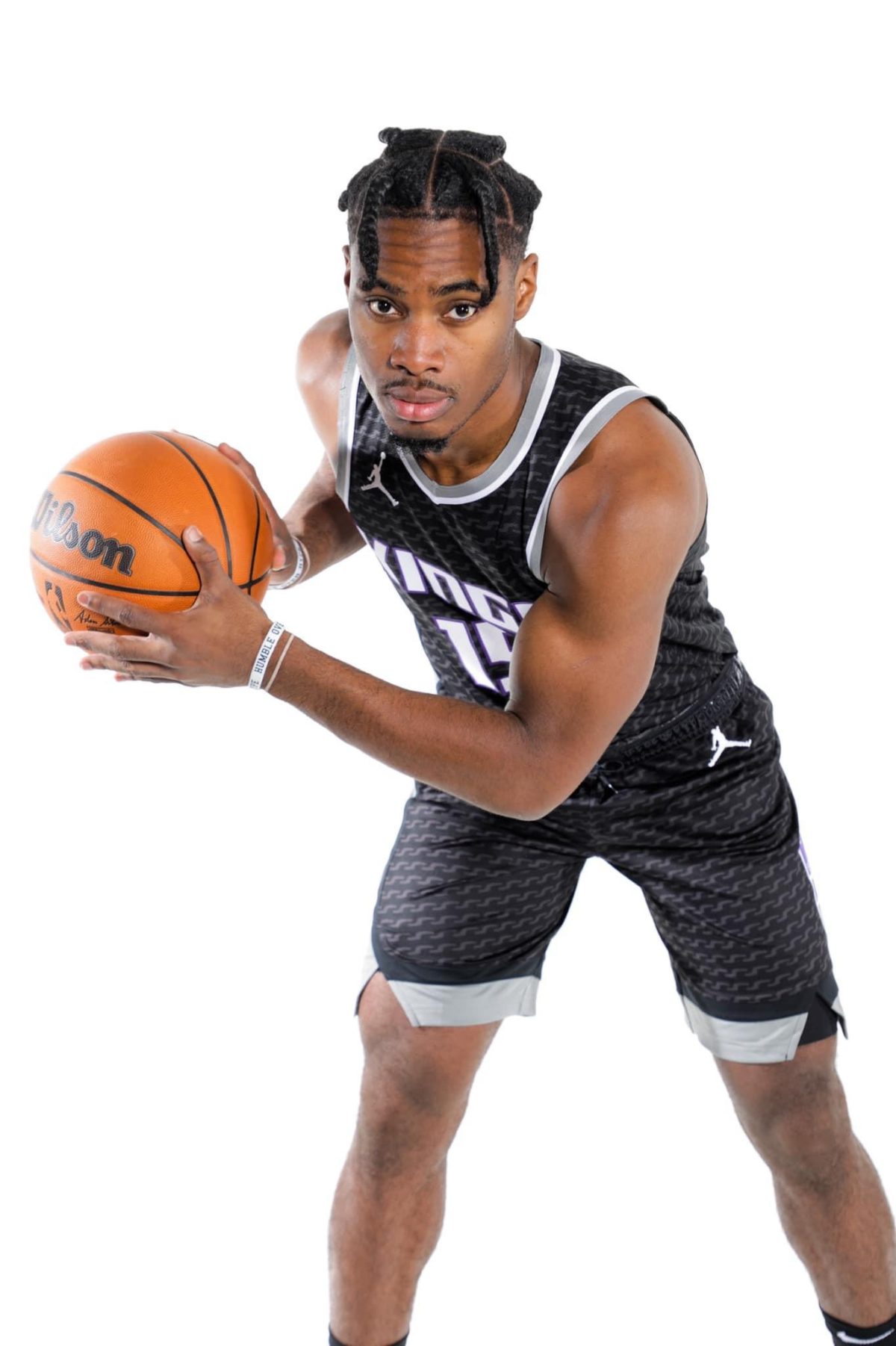 It hasn't taken long for Davion Mitchell to make an impression. It's obvious to anyone watching the California Classic or Vegas Summer League that Mitchell is a tenacious defender who puts in an extraordinary level of effort on the floor. Thanks to Yahoo's Chris Haynes, we know that extends beyond the court as well.
Haynes shares a story of a practice scrimmage where Mitchell was suffering some cramps. Summer League coach Bobby Jackson pulled Mitchell aside to find out what was going on.
Mitchell divulged he had worked out at 8 a.m. for a few hours and then returned to the gym around noon for another hour or so workout before the 5 p.m. practice. The Kings then made the decision to pull him from practice.

"I just looked at him and said, 'You really worked out twice before coming here? Bro, you can't be doing that,'" Jackson said of his recollection. "He has an unbelievable work ethic. He's a tough kid and competitive as they come. But we've definitely had to scale him back a little. He's just wired differently."
The Kings made Mitchell stop practicing for the day to take care of himself. But Mitchell was still trying to get extra work in before Tuesday's game against the Wizards:
"He called me this morning and asked if we can go to the gym and get some shots up, and I said, 'Young fella, there isn't a gym available,'" Jackson said. "He's trying to get some real work in on gamedays, and it's not for show. He just wants to be in the gym. We just have to teach him how to manage his body on gamedays because he can't do that for 82 games. I'm never going to tell a player to not work hard, but there are ways of doing it smart.

"He gives our team a toughness we really haven't had. And it's no knock on our guys, but he's different. When you're a small guy, you've got to fight and scrap for everything, and so I get why he works so hard. This brother is special, and we're lucky to have him."
That toughness and work ethic are the key to becoming a fan favorite in Sacramento, and it seems clear that Kings fans are going to love have Davion on the team.
The whole profile is worth you time, be sure to check out the whole thing. Davion talks to Haynes about his mental approach to the game, his reaction to questions about fitting in with Fox and Haliburton, and about proving people who doubt him wrong.
I was as confused as anyone when the Kings drafted another guard on draft night, but I've very quickly become a big fan of Davion as I've watched him play in Summer League. Hearing these types of stories about his work ethic only adds to that excitement.