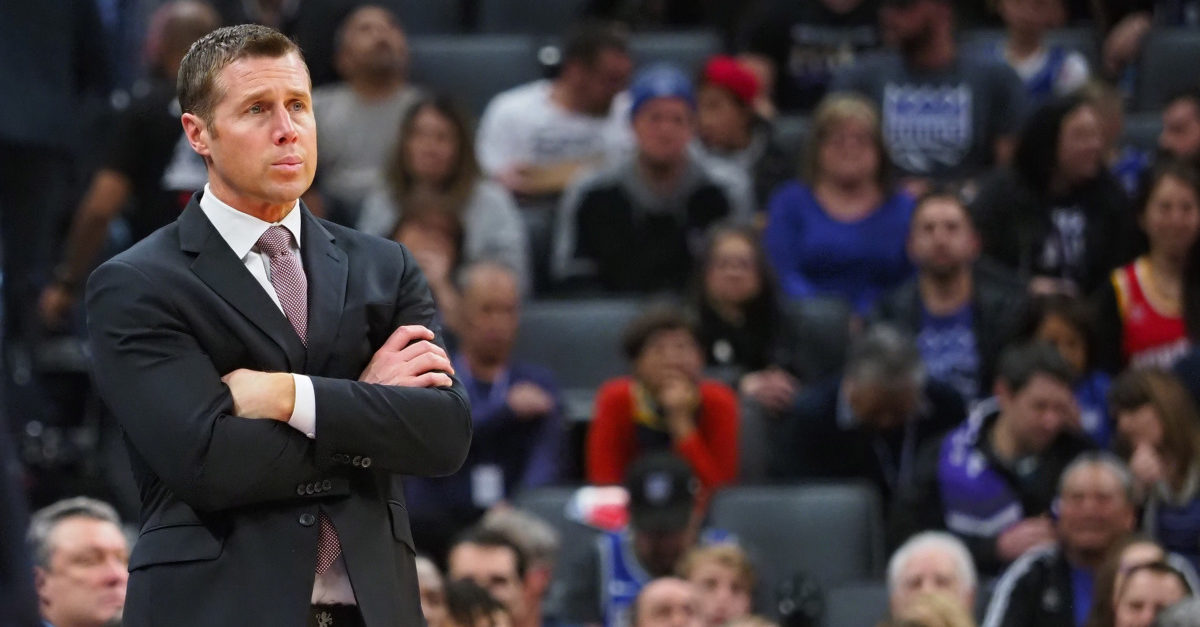 Former Sacramento Kings coach Dave Joerger announced Saturday evening that he is stepping away from the NBA to undergo treatment for head and neck cancer. ESPN's Adrian Wojnarowski was the first to report the news:
Joerger tells ESPN: "We have caught it early. I'm very lucky. I've got over a 90 percent chance of cure rate, but it's very scary…" https://t.co/fuVjYyD8wS

— Adrian Wojnarowski (@wojespn) November 14, 2021
Joerger also released a full statement:
Statement from #sixers assistant coach Dave Joerger, who is stepping away from the team to focus on receiving treatments for his recent cancer diagnosis, as first reported by @wojespn pic.twitter.com/xS3A7jQd1f

— Derek Bodner (@DerekBodnerNBA) November 14, 2021
Joerger has been working as an assistant coach for the Philadelphia 76ers. Joerger was head coach of the Kings from 2016 to 2019.
It sounds like Joerger has good odds for a full recovery, but even with good odds this is surely still a scary and stressful time. We wish Joerger a speedy and full recovery, and our thoughts are with him and his family.