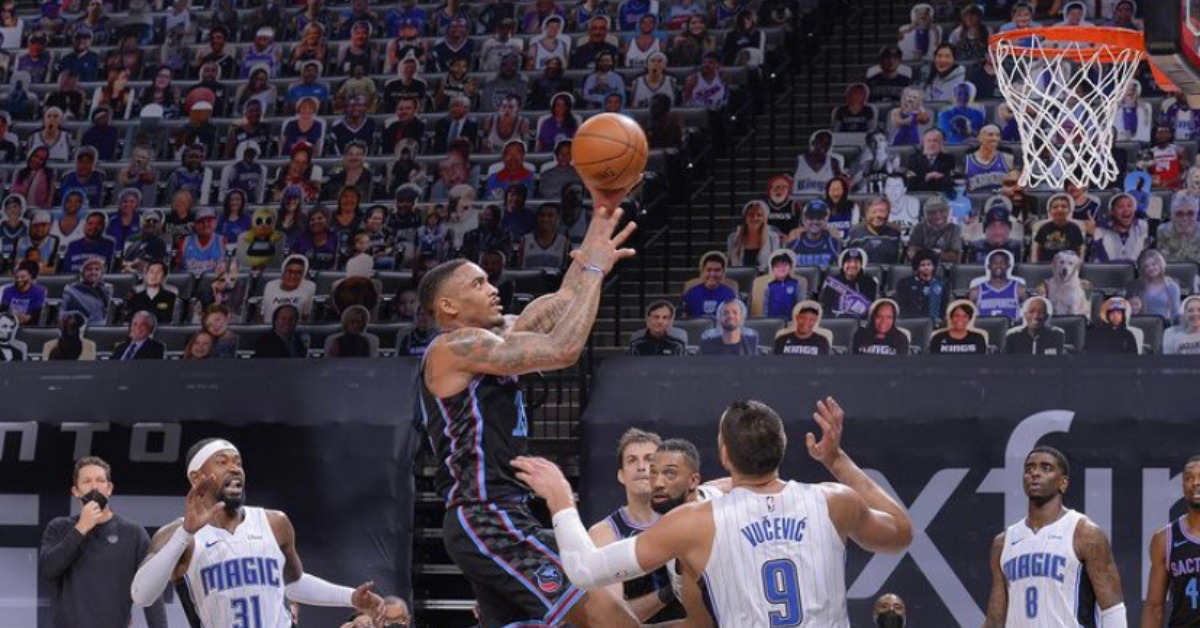 When DaQuan Jeffries entered Thursday's game in the third quarter against the Miami Heat, the Sacramento Kings were already down 20 points. While Jeffries couldn't help the Kings overcome that deficit, he did provide a spark off the bench that the Kings had been lacking. DQJ finished the game with 17 points in 17 minutes, including going 5/5 from beyond the arc.
Jeffries has only been back with the Kings for four games since returning from an ankle injury. In his return DaQuan scored six points, but was scoreless in both the Memphis game and the Brooklyn game despite playing 11 and 12 minutes, respectively.
It may be unrealistic to hope for Jeffries to consistently provide 17 points off the bench, but having him back gives the Kings an opportunistic scorer who is also a solid defender. We've lamented Sacramento's lack of depth on the bench, but it appears Jeffries could help that problem for the remainder of the season.