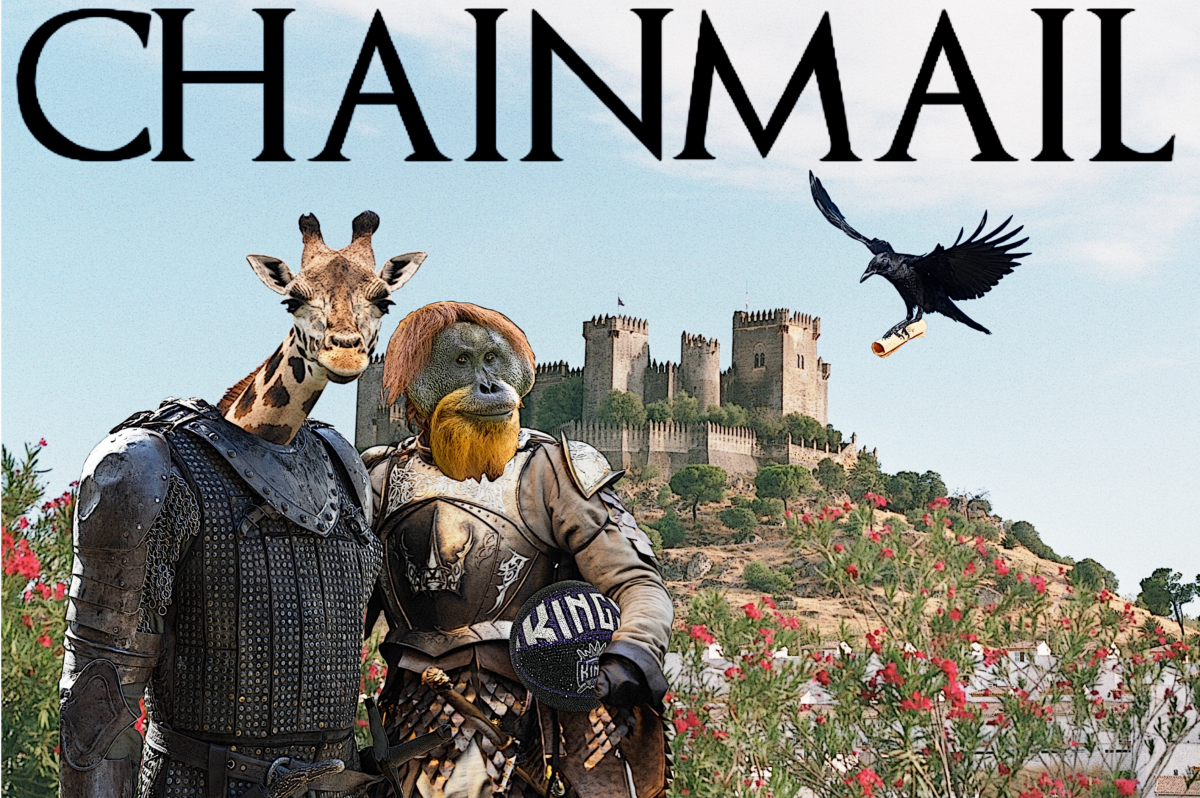 Welcome back to our second edition of Chainmail! Thank you to everyone for your insightful questions. Let's jump right in!
From outrider: Is there a way to be a patron by donating a lump sum vs. the monthly route? I'd like to drop my coin all at once, but didn't see that option. It's fine if that isn't possible or just won't be an option, but that'd be the way for me if I could.
Tim: First of all, thank you to everyone who has supported the site through our Patreon campaign thus far. Without any corporate backing, the bills come to us and we couldn't keep the site alive without all of you. Unfortunately, Patreon doesn't allow one-time donations, but we have a couple of workarounds. First, you can do a custom pledge on Patreon for whatever you would like, wait for the money to pull, and then cancel your monthly contribution. If that sounds too complex, we also have a PayPal account that you can use to support the site. The email address is [email protected] Just make sure you use a checking or savings account so that you don't get charged any fees.
From Kosta: Suggestion Box Comment: I feel a little strange about the Patreon shields that are affixed to member names when they comment. Anyone else feels this way?
Will: So this is going to be the exciting and sometimes frustrating part about being part of this journey down the independent media stream. We have the ability to do things that Vox would never let us do, never cared to think about doing for writers and commenters alike. Some of the spaghetti we throw at the wall is going to stick right away. Some is going to need to go into the pot for another couple minutes. Being an independent venture, started when our main source of discussion is comatose and in the middle of a world altering pandemic, we really want to find a way to publicly point out and thank those that are willing and able to help keep this site going until sports, advertising and everything else starts coming back to a semblance of normalcy. I can see things feeling weird regarding the shield. At Vox, they pushed sponsored posts and so many advertisements that it was had to read without an ad blocker. We've got fourteen writers and the community right now holding us up. Maybe the color coding based on payment was too much, maybe the shields needed to be resized so as to not slap you in the face with the moneybags some kind strangers possess, but I promise, this isn't to shame those who don't have the ability right now to give, only to thank those that have the means to help us out and allow us to continue to have a community like this to gather at everyday. Plus, things are going to get a lot weirder in here when Akis gives me the reigns and I start demanding everything be golden and shiny... So, prepare yourself.
Tim: Like Will said and I referenced in the comments from the original mailbag, our intention was always to recognize those who have been generous enough to support the site financially, not to shame anyone who wasn't able to do so at this time or has given a lower amount than others. At this time, we've changed all Patreon donor badges to white, regardless of donation amount, and have shrunk the size a bit (and we're still adjusting that). The other idea behind the badges is to be able to earn them for non-monetary things like number of comments, how long you've been a member, winning a contest, or whatever else we come up with over the next weeks, months, and years. This morning, we introduced the concept of "like" badges. 200 likes earns you a yellow badge, 500 earns you a blue badge. 1,000 earns you a red badge, and 3000 earns you a purple badge. We'll keep adding new ideas and features, some of which will work wonderfully and some of which will flop like a Vlade Divac draft pick. Please keep the feedback coming so we can know what works and what doesn't!
From Swish 41: After a couple of weeks running this thing, would you share your first impressions? The website seems to be running stable, most users made the switch from StR apparently. Are you happy with the traffic compared to the old page?
Will: These first couple of weeks have felt like a family reunion and the response to us opening has been a real boon to my spirits, personally. There have been some old StR commenters that have come out of the woodwork to say hello, we've had people from around the world create accounts that were only lurkers elsewhere before now. The traffic I'm not personally worried about right now. Like I said earlier, we're going through some extraordinary circumstances to start this site. There's too much stress and chaotic energy in our daily lives to accurately pinpoint what we should be drawing. The sport we love is on pause, the team we love wasn't even good before it went on hiatus. If you're here and reading everyday, you're a diehard in my mind and having seen the numbers, we have a lot of support. It's cliche to call you all a second family, but throughout this process, we've had people of all walks of life come out of the woodwork to try to help. To offer expertise advice, to offer monetary backing, to offering their businesses and services as a way of drawing readers back - that's family. It just is. Basketball will return, views will come and go, the community will grow and flourish and change. I have no doubt about any of that. For now, I'm glad that that you all are here and I hope it stays that way.
Tim: I'm thrilled and flabbergasted at the level of support The Kings Herald has garnered from the community. The first few days were full of signups, comments, and social media buzz, but there's always a fear that the excitement will fade. Thankfully, it hasn't thus far. Folks have continued to visit the site, comment on articles, engage with us on social media, and donate to our Patreon campaign. Things will obviously get much easier when basketball returns, but every single member of the TKH crew has been amazed at how supportive everyone has been through this transition.
From Eric Stoneburner: What big move do you see the front office making in the offseason. Also, do you think the Kings will ever bring up Kyle Guy from Stockton and actually play him?
Will: With league revenue dropping and the salary cap expected to shrink for the next few seasons, if the Kings are going to do anything I think it will be cost cutting moves, though with many teams feeling the sting, I am not quite sure who they're going to find as trade partners. COVID-19 might force to do what they should have done all along and build a younger, cheaper team that better fits around De'Aaron Fox and Marvin Bagley. I'm near obsessed with the idea of swapping Buddy and pieces for Horford and Thybulle if the Sixers would do it; Horford being my pick in this scenario over Tobias Harris because of the former's descending contract compared to the latter's massive raise each year. Trimming down to fit the cap of the new NBA landscape might also mean biting the bullet and looking for someone willing to take on Harrison Barnes, though this would be a bit more difficult to get something of equal value in return. The contracts of the Kings core youngins are sliding by and with each passing day of the work stoppage, Sacramento has less time to build and evaluate that talent before they start looking for significant pay raises.
As for Kyle Guy, I'd say give him another season in the G-League full time and the Kings will bring him up as a third string PG on the cheap. He's already proven he can shoot at an NBA level but from what we've seen from his rookie season, he's beginning to put it together as a passer as well. Guy was averaging 21.5 points, 4.8 assists and 3.8 threes made per game on 40% from deep when the league was shut down. It's just a matter of time before the Kings give him a shot on the main roster.
Tim: There's a large part of me that foresees the Kings mostly staying put this offseason and not doing much more than adding their lottery selection, signing a couple of role players, and sticking with their core. The front office may very well look at the last 20 games of the season and convince themselves that they don't need to do anything more than add some supporting pieces. All of that being said, if a big move is made, I think it'll be a Buddy Hield trade, and it may not even be the Kings decision. Hield has already expressed displeasure with his role and the coaching, has hinted at a trade demand in the past, and if the team re-signs Bogdan Bogdanovic, he may request to switch teams. If that does occur, look for a team like Philadelphia, Orlando, or Atlanta to jump into the fray and upgrade their shooting.
I'm not a believer in Kyle Guy's long-term prospects as a rotational NBA player. He's more of a shooting guard in a point guard's body, and those types of players rarely last in the league, especially when they don't have a defensive bone in their body. He'll start the second half of his two-year two-way contract next season, and I'm happy to let him grow in Stockton to see if anything develops, but count me less than hopeful.
From BestHyperboleEver: If the Kings were to trade Bagley, what do you think they could get for him in terms of straight up value?
Will: I'm trying to think of a team that needs a rebounder that can't space the floor that also seems to have an injury bug that he can't kick without breaking something else. I could see Washington giving up Davis Bertans and a protected pick to pair Bagley with Rui Hachimura. The Bulls and Kings might convince each other to swap their bigs with baggage and circle a deal on Lauri Markkanen. Right now he hasn't been able to stay healthy and has more questions than answers about his fit in the NBA.
Tim: Woof. Marvin Bagley might end up being a pretty good player in the league, but his trade value is nearly zero at this point. He's an unproven player, has played in fewer than half of his career games, doesn't play a particularly valued position, doesn't make his teammates better, and he's owed $19 million over the next couple of seasons. If the roles were reversed, most folks in the Kings fan base wouldn't want to touch that type of risk with a ten foot pole. The only way I can really see Bagley showing value in a transaction is to pair him with other assets to help another team along with their rebuild. For example, pairing Bagley, a pick, and Buddy Hield might be a pretty good package if the Kings want to find a major upgrade in the trade market. Dealing Bagley on his own would offer such little value that it would be essentially giving up on the former second overall pick, something no one should be doing at this point in his career.
From Kosta: What sports are possible to play during a pandemic?
Will: I thought about this for a good while and I think the best solution is human foosball. Tape everyone the appropriate distance apart, throw out a slightly larger than usual ball and get to dislocating those elbows and shoulder blades!
Tim: Fold up half of your ping pong table and you can play against yourself all day long!
From Adamsite: Knowing what we know with COVID-19 and impending free agency decisions, what do you see happening on draft night? Do the Kings keep their first round draft pick and their three second rounders? If you were betting on it, how many drafted rookies will be in camp?
Will: I 100% believe that the Kings are keeping their first rounder and at least two second rounders. While there might be a small move in the second round, either combining two to move up or trading out to a draft down the road, I think the Kings are really trying to bolster their G League roster and the more shots at second round hits, the better. My bet would be three rookies start camp, the two second rounders end up in the G-League with the best of those two taking up a two-way contract.
As for where the Kings go on draft night, barring some adjusted odds based on the league's current predicament, I think the Kings end up falling to the very back of the lottery. Without a sure fire need, I think they swing for a forward like Saddiq Bey or Aleksej Pokusevski.
Tim: With the cap almost certainly dropping and the unknowns surrounding the luxury tax, cheap talent is going to become extremely valuable over the next couple of seasons, and there isn't any cheaper talent out there than recent draft picks. Outside of a crazy deal that lands an All-Star caliber player, I firmly believe that the Kings will keep their first round pick. He'll make around $3.5 million next year, and if Vlade Divac can find a competent role player with that pick, the team will be in great shape cap-wise. Devin Vassell, Saddiq Bey, Aaron Nesmith, and Tyrese Maxey could all be targets in that range.
The second round will probably tell a similar story. Assuming that the standings remain the same, Sacramento will pick 35th, 43rd, and 53rd in the draft. That's three more opportunities to find rotational players who won't cost much. Similar to Will, I can see the Kings pairing a couple of those to move up and snag a player they're excited about, but I don't expect Vlade Divac to fully abandon the second round.