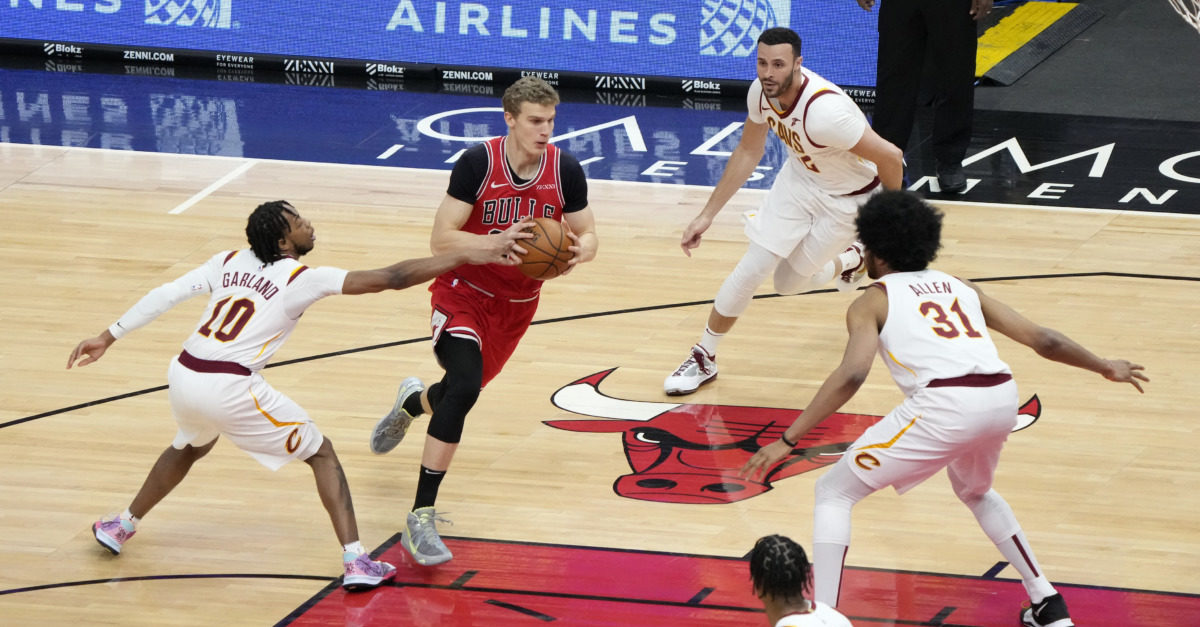 The Chicago Bulls, Portland Trail Blazers, and Cleveland Cavaliers have agreed to a three-team trade that will send Lauri Markkanen to the Cavs, according to reports. Markkanen was one of the last big-name restricted free agents left on the market.
Adrian Wojnarowski broke the story, with Shams Charania adding additional details.
Cleveland is acquiring Chicago restricted free agent F Lauri Markkanen on a four-year, $67M deal in a sign-and-trade, sources tell ESPN.

— Adrian Wojnarowski (@wojespn) August 27, 2021
The Bulls, Cavaliers and Trail Blazers are close on a three-team deal sending Lauri Markkanen to Cleveland, Larry Nance Jr. to Portland and Derrick Jones Jr., a first-round pick and additional draft compensation to Chicago, sources tell @TheAthletic @Stadium.

— Shams Charania (@ShamsCharania) August 27, 2021
ESPN Sources: Cleveland's acquiring Chicago's Lauri Markkanen in three-way sign and trade with Portland. Bulls get Derrick Jones Jr., POR's lottery protected future 1st and Cavs' future second-rounder. POR gets Larry Nance Jr. https://t.co/CgN3mhaLHY

— Adrian Wojnarowski (@wojespn) August 27, 2021
This is an interesting trade that moves three players who seemed to have all fallen out of favor in the previous homes. Markkanen was lottery pick for the Bulls, but never established himself and had been drafted by the previous Chicago front office. He should provide the Cavaliers some much needed spacing to go with Jarrett Allen and Evan Mobley.
Larry Nance Jr is a versatile big man who I've always been a fan of, but was the odd man out in Cleveland's backcourt. He should help Portland with the depth issues in the front court.
Derrick Jones Jr was signed by the Blazers last summer (after reportedly also being pursued by the Kings), but fell out of the rotation in Portland pretty quickly.
This seems like a solid trade for all sides, with each hoping to succeed with another team's reclamation project. The Cavaliers are taking on the biggest risk with Markkanen, though. He could be a great fit with Cleveland's young core, but if he continues to disappoint his contract could quickly become an albatross.