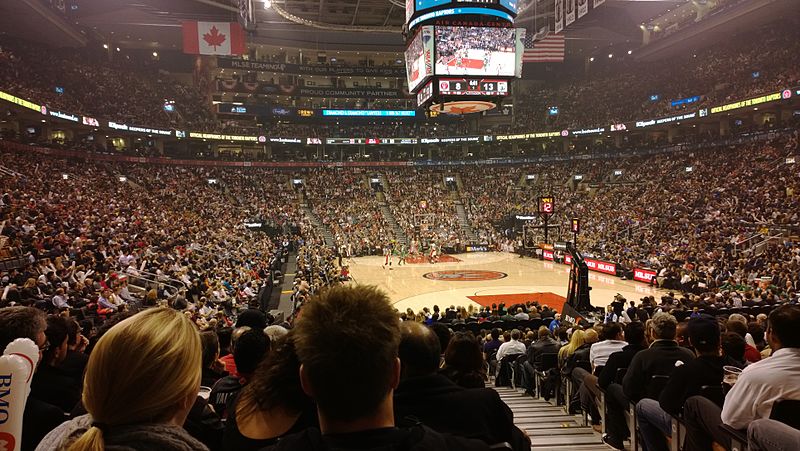 Welcome to Around the Realm, where we look at the top news stories from around the league. If I missed any notable stories, feel free to discuss in the comments!
Free agency is gonna be quick
The NBA is eyeing December 1st as the date to open training camps in order to have teams ready for a proposed Decemeber 22nd season tipoff.
Dec. 1, I'm told, has emerged as the likely opening day for NBA training camps if the league's plan to set Dec. 22 as opening night of the 2020-21 season is approved by the union

— Marc Stein (@TheSteinLine) October 27, 2020
Some teams, I'm told, are preparing for NBA free agency to begin as early as Nov. 20 or Nov. 21 -- 48 to 72 hours after the Nov. 18 NBA Draft -- if the plan to start the 2020-21 season Dec. 22 goes ahead. Further clarity is expected by week's end ...

— Marc Stein (@TheSteinLine) October 27, 2020
None of these dates are final yet, but we know the draft will be November 18th. If camp opens on December 1st, that means we probably get free agency kicking off in the immediate aftermath of the draft. And although this is all less than a month away, we still don't know what the salary cap will be. It could all be chaos, but it'll be fun to watch unfold.
Where will the Raptors play?
As the NBA makes plans to proceed with the new season, one looming concern is where the Toronto Raptors will play. The US/Canada border is closed right now due to the United States' poor handling of COVID-19, and teams would not be able to travel back and forth. Eric Koreen of The Athletic spelled out the likely candidates, as well as the reasons why the Raptors absolutely won't be playing in Louisville despite some premature reports suggesting it as a possibility:
NBA players frequently punctuated their press conference with €œarrest the police officers who murdered Breonna Taylor.€ Louisville television station WDRB cited three sources that said the Raptors' players were reluctant to play in Louisville because of Taylor's killing and the aftermath. Bridgeman said he had not spoken to Raptors' part-owner and MLSE chairman Larry Tanenbaum until after the Yahoo! report. TSN's Josh Lewenberg later reported that €œLouisville was never on the table for the organization.€
As for possible locations, Koreen mentions Buffalo, Newark, and Kansas City as top prospects. The article discusses all the pros and cons of each option. My guess is that they'll play in Newark, NJ.