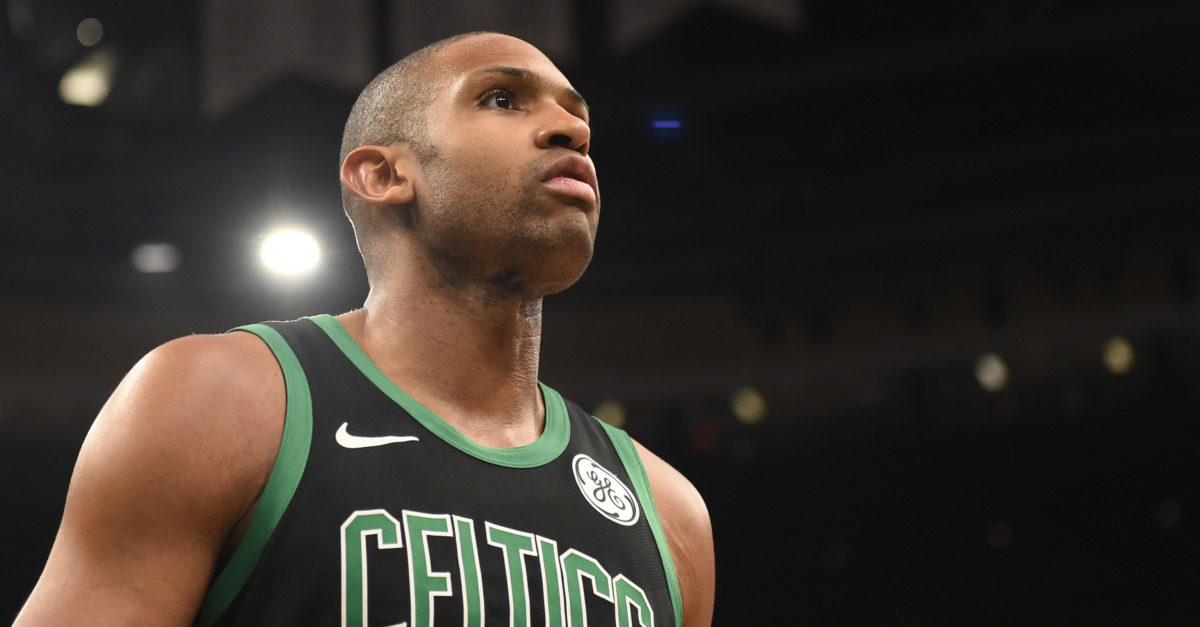 The NBA's crazy week (we didn't even do a post yesterday about Rick Carlisle's shocking exit from the Mavericks) continued early Friday morning as the Boston Celtics traded Kemba Walker and the 16th pick in this year's draft to the Oklahoma City Thunder for Al Horford. The trade also sends Moses Brown to Boston, and each side included a second round pick.
ESPN's Adrian Wojnarowski broke the news:
The Celtics are trading Kemba Walker, the No. 16 overall pick in the 2021 draft and a 2025 second-round draft pick to Oklahoma City for Al Horford, Moses Brown and a 2023 second-round pick, sources tell ESPN.

— Adrian Wojnarowski (@wojespn) June 18, 2021
Brad Stevens first move as Boston's main man was a big one, and gets the Celtics off of some of Kemba's long-term money. This type of trade is quickly becoming the norm for the Thunder, who are perfectly willing to take on an expensive star in return for draft assets, and then later flip that player for other draft assets.
Boston gets financial flexibility moving off the $73M owed Walker with the return of Horford. OKC has three first-round picks in July now. Thunder can work with Walker on what's next for him as they did with CP3, 'Melo and Horford. https://t.co/xKQS56kfYh

— Adrian Wojnarowski (@wojespn) June 18, 2021
Kemba Walker has been hampered by injuries since arriving in Boston and is owed $36 million this upcoming season, with a $37 million player option the next year. Horford is owed $27 million next year and $26.5 million the next, so this move definitely saves the Celtics some money. Despite already being 35 years old (36 next season), Horford was productive enough that the Thunder had to shut him down to help their tanking effort.