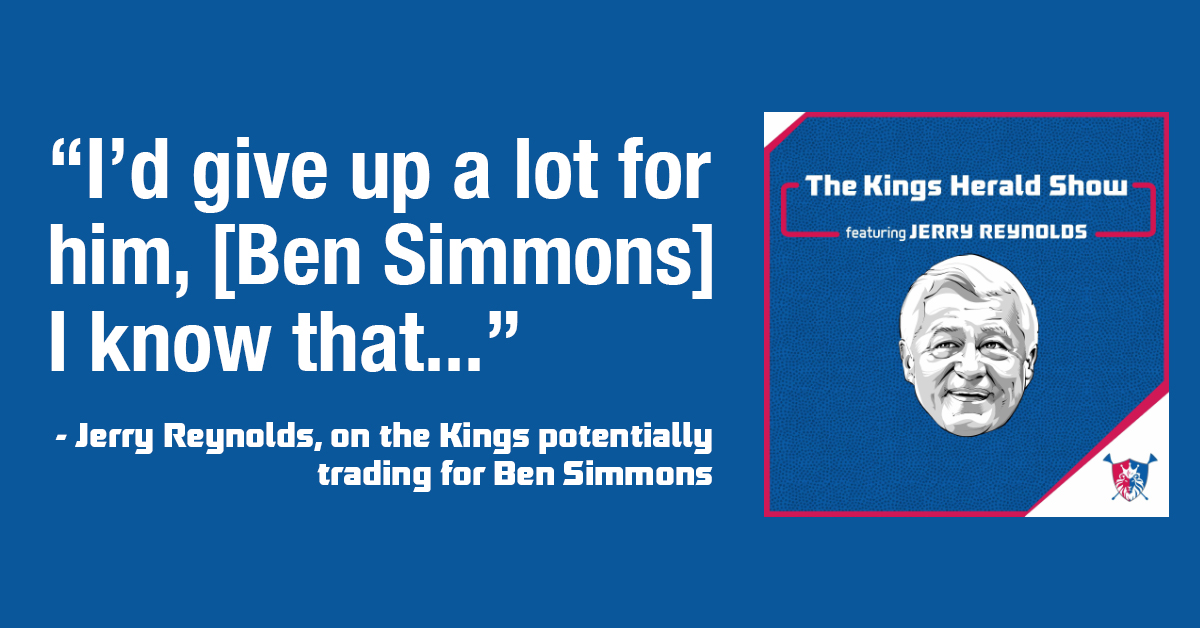 The Kings Herald Show returns with Jerry Reynolds, Will Griffith, and Tony Xypteras talking about some early 2021 NBA Draft crushes, potential trades for the 9th overall pick, and how/if the Kings can acquire seemingly available Philadelphia 76ers star Ben Simmons.
(2:15) Who do you like for the Kings at 9th overall in the 2021 NBA Draft?
(9:45) Do the Kings need to hit a home run in the draft?
(14:50) Should the Kings trade their 2021 pick for a win-now veteran?
(16:30) The prospects of trading for Ben Simmons.
(26:10) The latest Marvin Bagley social media drama, and if it's time for the Kings to move on.
(36:50) Breaking down all the recent NBA coaching hires.
(50:30) Patreon Question of the Week.
Apologies in advance for the later post than usual and some less-than-ideal audio quality at times. We ran into some technical difficulties for this recording, but should be back to normal next episode.
You can find The Kings Herald Show wherever you listen to podcasts, but if we're missing a platform of your choosing, leave us a note in the comments and we'll get to work. If you can subscribe, rate, and review the podcast on any and all platforms, that would be greatly appreciated, too. It's the easiest way you can support the show!
Apple.
Spotify.
Google.
Stitcher.
In addition to our bi-weekly podcast with Jerry Reynolds, we also record a Patreon exclusive Q+A once a month where Patrons at any level can Ask Jerry Anything. We posted our latest Patreon exclusive Q+A with Jerry right here.
You can submit questions for Jerry on Patreon, or write your questions in the comments below this post! Or you can just yell questions to Tony or Will on twitter.
And finally, you can sign up for our Patreon here.
Thanks for listening!