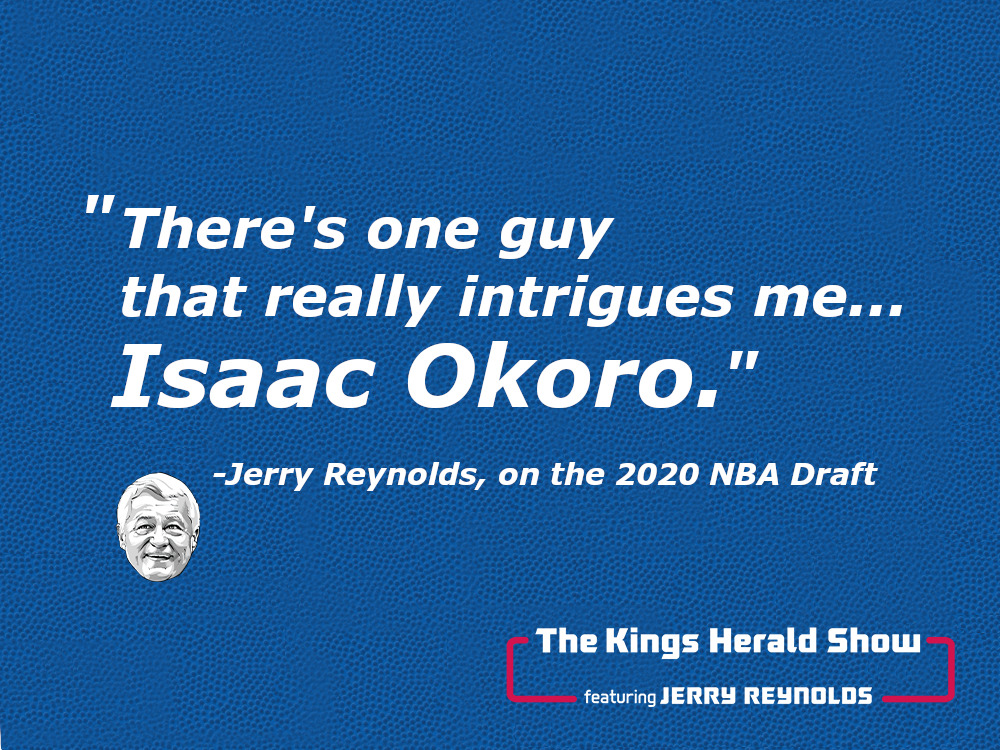 The first episode of The Kings Herald Show featuring Jerry Reynolds is live!
In our debut episode, Jerry Reynolds breaks down the entire draft process from early scouting to draft night while weaving in old stories about Sacramento Kings draft failures, wins, and everything in between. You can find the full timestamps for the podcast below.
Timestamps:
1:45 €" Jerry Reynolds, on the entire draft process
14:35 €" Rundown of players we like in the 2020 NBA Draft
23:40 €" Draft strategy and best player available vs. fit
29:23 €" Bad draft day trades in Kings history
33:00 €" A timely discussion about Beno Udrih
36:15 €" Should the head coach have a voice in the draft process?
40:00 €" Patreon question of the week
43:30 €" Reynolds Wrap Up
You can find The Kings Herald Show wherever you listen to podcasts, but if we're missing a platform of your choosing, leave us a note in the comments and we'll get to work. If you want to subscribe, rate, and review the podcast on any and all platforms, that would be greatly appreciated, too. I can't tell you exactly why that's important, but everyone seems to suggest it, so it must do something! Have at it.
Apple.
Spotify.
Google.
Stitcher.
In addition to our bi-weekly podcast with Jerry Reynolds, we'll also be recording a Patreon exclusive Q+A once a month where Patrons at any level can Ask Jerry Anything. If you're a Patron, you can submit questions to us on Patreon, or post your questions for Jerry in the comments below. Lastly, you can sign up for our Patreon here.
Thanks for listening! See you back here in two weeks.